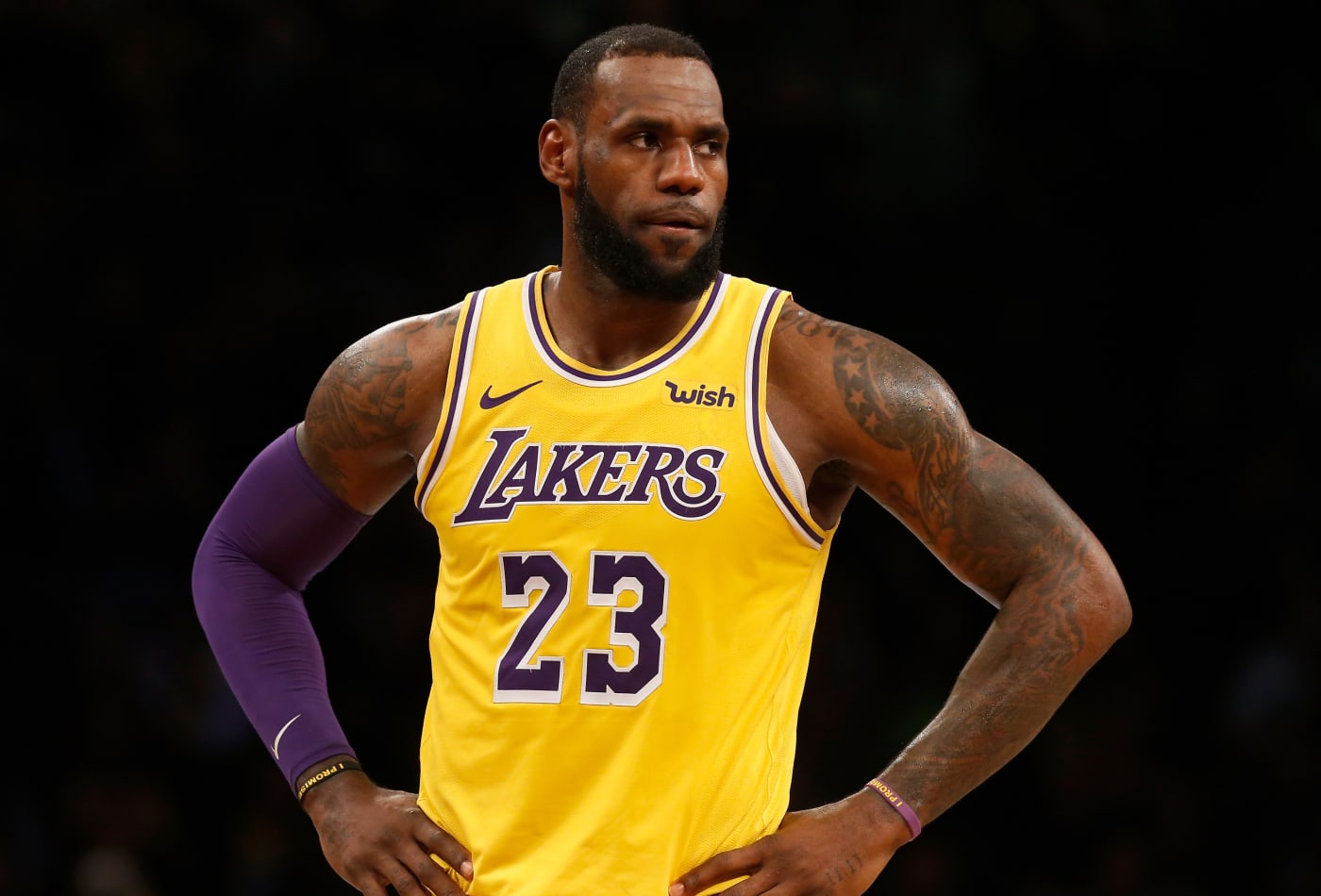 Last night the Los Angeles Lakers were coming off a 105-88 defeat by the Memphis Grizzlies. They head down the road to face the resurgent New Orleans Pelicans, a team that's fighting for the eight seed in the West. The result would be the Lakers winning by a score of 122-114.
Lakers forward LeBron James would finish the night with another exceptional performance. James scored 34 points, grabbed 12 rebounds, and handed out 12 assists. He has been in the league for about 17 years, and he remains the unstoppable force in the National Basketball Association. Those numbers would allow James to have his league leading 13th triple double of the season. After last night's game concluded here is what James had to say about his big day along with talking about the future of the league.
James is a scarce talent that is in the NBA right now. We don't see too many players that can change the fortunes of an NBA franchise in such as short time frame like James has done throughout his career. In his second year with the Los Angeles Lakers, he has contributed to the team having the best record in the Western Conference. (46-13)
It wasn't too long ago when they were a discussion that James stint with the Lakers was becoming a total disaster. But fast-forward to this season and the team has been the complete opposite. The acquisition of Anthony Davis, along with a few other contributors, solidified the Lakers as a premier threat in the Western Conference.
Davis may become the cornerstone of the Lakers franchise in the foreseeable future, but for right now, the team runs through LeBron James. His ability to preserve his body after all these years is impressive. The 2019-2020 season could go down as one of James's all-time best campaigns. He is surrounded by one of the best supporting cast he has had since his days with the Miami Heat.
However, a world championship is on the mind of James as his career continues to wind down over the years. Last night against the New Orleans Pelicans, there was a young man that has similar traits to James that goes by the name of Zion Williamson. Williamson would go on to have a career night against the Lakers by scoring 35 points and grabbing seven rebounds.
However, it was LeBron James that reminded everyone that he is still that guy in the NBA. Fans need to brace themselves for this year's postseason because it may become one of the best output's that we have seen from LeBron James. LeBron James remains the unstoppable force in the NBA,once the playoffs start, he will be difficult to contain.
Photo courtesy of Getty Images/Jim McIsaac.