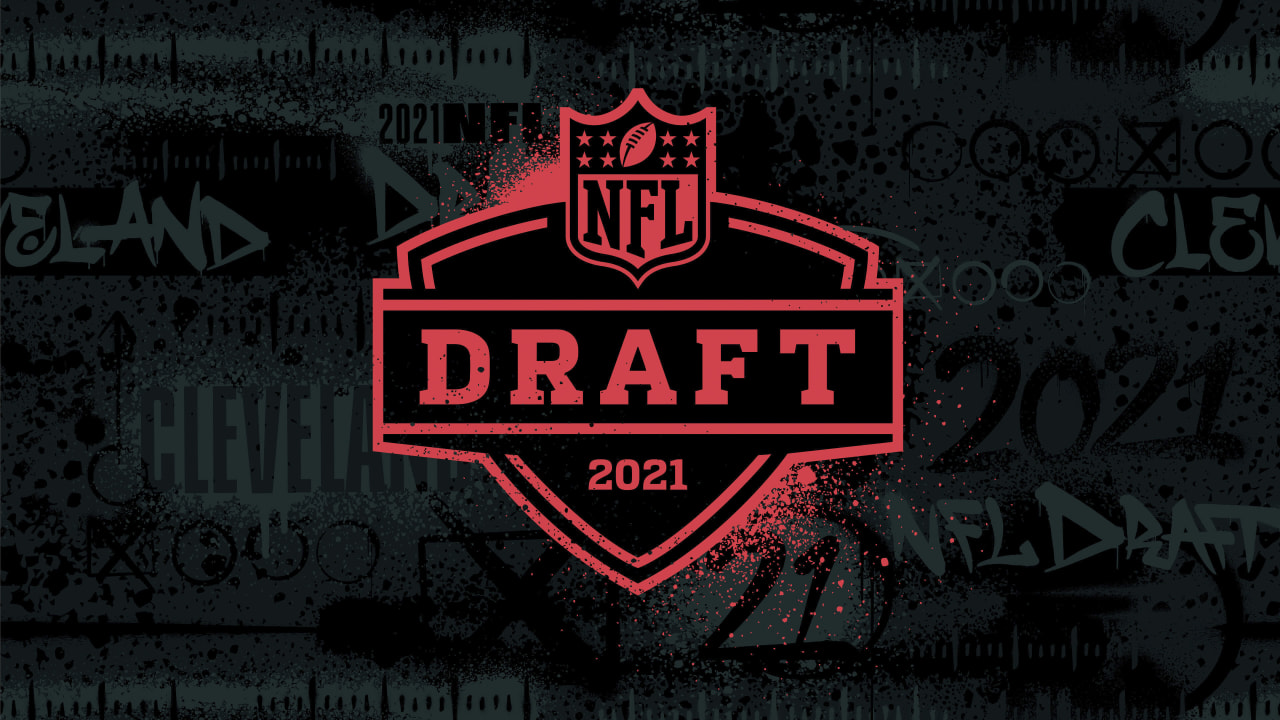 The 2021 NFL draft is scheduled to begin on April 30, 2021. That's just one week from now, and there is still more uncertainty than excitement, and part of it has to do with taking a QB in the very first ten picks and then quickly evaluating them and getting rid of them within the span of their first five seasons. From the year 2015 to 2019, a total of 11 QBs were drafted in the first ten draft picks. That's 11 out of a total of 50 selections. So far, only five are with their original teams.
And even to make it even more shocking, a total of seven QBs was drafted in the year 2015, 2016, and 2017 and only one, yes, one QB has remained with its original team. That one QB is the one and only Patrick Mahomes. And some of those departed quarterbacks were being considered A+. Winston, Mariota, Wentz, Trubisky, and Goff were deemed big names when they were up at the draft board and picked at the top.
Keeping that in mind and with all the hype going on, is this going to be happening in few years with Zac Wilson, Mac Jones, or even Trevor Lawrence. There are other prospects, but considering everything, the first choice for every team right now is a good quarterback if they already don't have one. We will look at the top 10 potential draft picks in the upcoming 2021 NFL draft and how they may impact their new teams.
1. Trevor Lawrence, QB, Clemson
1st Overall Pick By Jacksonville Jaguars 
The hype around Trevor Lawrence being drafted in the first round started right around when he debuted as a freshman at Clemson. He has been considered by many to be the most NFL-ready and best NFL prospect since Andrew Luck. And to highlight the hype, Luck was considered the best NFL prospect since Peyton Manning was drafted back in 1998. In a way, in the last 23 years or so, the most NFL-ready quarterbacks are Peyton Manning, Andrew Luck, and now Trevor Lawrence.
And looking at Lawrence's career, you can see that even though he had some bad games, overall, he led from the front, and he played well against the best and most formidable defenses, including edge rushers. We don't know how well Trevor will set into Urban Meyer's offense and take into the fact that Jaguars were, in particular, 1-15 last season.
However, there are some highlights, if James Robinson can perform as he performed in the 2020 season, and Jaguars can get left tackle Cam Robinson back on their team. The receiving core of the Jags is not perfect, but it's definitely above average. Laviska Shenault Jr. and DJ Chark Jr. are as good as any wide receiver can be. I think, given the time, Trevor Lawrence can be the one who will build the Jaguars franchise into a dynasty.
2. Zach Wilson, QB, BYU
Drafted By NY Jets As 2nd Overall
Many Jets fans are still angry that Jet lost a chance to bag Trevor Lawrence by winning one meaningless game in the 2020 regular season. But what can be done now? Although Zach Wilson and Mac Jones are running in close, we feel that the Jets will draft him as the 2nd overall pick. They need a good quarterback. Zach had a great season with a 33 to 3 TD to INT ratio and throwing just shy of 3700 yards, and he had an even better pro day.
Many analysts see Wilson as an immediate starter, and he is being compared to the likes of Aaron Rodgers and Patrick Mahomes, mainly due to his ability to extend plays. It's tough to predict how much better he will be with New York. The Jets have so many things that need fixing, and the whole offense, including offensive line, tight ends, running backs, are proper at the top that needs fixing.
The good news for general manager Joe Douglas and new Head Coach Robert Saleh is that they will have a fresh start, and there aren't any high expectations from them. So, they can take it slow and see how things will develop midway through the season, and then perhaps if the plans don't' work out, they can change one or two things.
3. Mac Jones, QB, Alabama
3RD Overall Pick By San Francisco 49ers
Mac Jones being drafting by the 49ers means that they will be looking for long term option as their primary signal-caller. 49ers don't think that Jimmy Garoppolo will be their future which didn't seem like the case just a few months ago when the 49ers were felt to be rebuilding their defense because of the contracts of Richard Sherman, Ahkello Witherspoon, and Jason Verrett were in last year.
Still, all the significant shuffles at quarterback position around the NFL may have made the 49ers rethink their option, especially when they ended up with 3rd overall pick.
Statistically speaking, Mac Jones is the most accurate quarterback if you compare the last 13 starts of the whole quarterback class of the 2021 draft. The accuracy, throwing, short throws, and long throws are in Jones' favor. Alabama has not been known to produce the best quarterbacks, which is perhaps the only thing going against Mac Jones' turn.
However, Kyle Shanahan has an excellent rapport with the young quarterbacks, so maybe Mac Jones may start in his pro football career right where he left in Alabama. Jones can fit right in the Shanahan offense. The 49ers' offensive line is excellent, and they do have some good weapons at receiving end, so Mac Jones may very well be the perfect choice for 49ers in years to come.
4. Kyle Pitts, Tight End Florida
4th Overall Selection By The Atlanta Falcons
Even though Matt Ryan played well in the 2020 season and their wide receivers performed well, the Falcons' overall offense was not that great. They need to have an excellent running back and a great tight end, and it is the correct time for the Falcons to rethink their plans and take into account the best possible option.
General manager Terry Fontenot and coach Arthur Smith do have long-term goals, and there is nothing better at number 4 position for Falcons than Kyle Pitts. At 6-foot-6, Pitts has the size/speed traits to line up out wide, in the slot, or next to an offensive tackle.
And he showed off his ability after the catch by averaging 17.9 yards per reception with 12 touchdowns. Pitts is not a traditional tight end, but he's a skilled offensive threat. Kyle Pitts can also block well, and he will be a good asset for the Falcons in the long run.
5. Penei Sewell Offensive Tackle, 
5th Overall Pick By The Cincinnati Bengals 
Like no one is having second thoughts about Trevor Lawrence being picked by the Jaguars; similarly, there is no doubt that the Bengals will draft Penei Sewell. Joe Burrow was pressured a lot (A LOT) in the 2020 season.
Despite being pressured, Burrow's performance was good, and when given the time in the Pocket, Burrow made some tremendous and calculated throws. Hence, it's all about protecting Burrow, who is still recovering from the torn left ACL and MCL he suffered in November.
Sewell also won Outland Trophy in 2019, and he is the best OT in the 2021 draft class. Bengals also need good wide receivers, but the offensive line should be their main priority, and Penei Sewell fits the Bengals scheme.
6. Ja'Marr Chase, Wide Receiver, LSU
6th Overall Pick By The Miami Dolphins
If Dolphins don't trade their 6th overall pick by the time they choose to draft a player, then there is no better choice for them than Ja'Marr Chase. Chase opted out due to COVID 19 in the 2020 season, and if it weren't for the NCAA rules, he would've been a top 10 draft pick in the 2020 NFL draft.
Chase's 2019 season was nothing short of perfect. He scored 20 touchdowns and had 84 receptions for 1780 yards breaking multiple records.
He can be a great fit with Miami since it looks like Dolphins will give Tua another chance, and if that has to happen then, Tua must have good offensive weapons. No one really can say what kind of wide receiver Ja'Marr Chase would be, but in the 2021 class of wide receivers, Chase is the best option.
7. Justin Fields, Quarterback, Ohio State 
7th Overall Pick By The New England Patriots After Trade From Detroit Lions 
As wild as this trade may seem, it will be beneficial for both the Lions and, of course, the Patriots. Lions are already locked in at the QB position, and they already have lots of picks. Trading down will help them even more.
Many NFL analysts believe that Patriot must draft a quarterback, and even though Patriot does not pick this high in the draft, they need a quarterback that can be their future for years to come. Justin Fields can be that guy for the Patriots, and Belichick can mentor him to be a new face of the franchise.
Fields' college season had some good and bad times, but he played well where he was supposed to, especially his 6 TD performance against Clemson in the CFP semifinal was the highlight of his career. Fields can scramble and has a nice strong arm. He can be an excellent fit for the Patriots and Bill Belichick.
8. Rashawn Slater, Offensive Tackle, Northwestern State
8th Overall Pick by the Carolina Panthers 
Now that quarterback position at Carolina has been settled with Sam Darnold and Teddy Bridgewater competing for the starting job in this upcoming season, the Carolina Panthers must select an offensive tackle. Rashawn Slater is going to be a perfect fit at Carolina. He can play at the side as well as inside guard. Although Rashawn opted out in 2020 due to COVID, he didn't allow a single sack in the 2019 season as a starter at Northwestern State. Rashawn can be an excellent fit for Matt Rhule's offense and can help protect Bridgewater and Darnold.
9. Trey Lance, Quarterback, North Dakota State 
9th Overall Selection By The Denver Broncos 
The Denver Broncos aren't the same ever since Peyton Manning retired back in 2016. One can observe that lot of it has to do with the quarterback. The Broncos have failed to get solid option at the quarterback position.
Denver's failure at quarterback has made other areas suffered as well. Vic Fangio needs to rebuild his offense, and right now, they can get a great pick in the shape of Trey Lance. Lance only played one game in the 2020 college football season; however, he played the entire season of 2019, throwing for almost 2800 yards and zero interceptions, which is an NCAA record.
Also, Lance rushed for 1100 yards and scored 14 touchdowns through the ground, which is Lance's specialty. He can run fast, and right now, if you need to have him compared, think of Lamar Jackson. Broncos need to revamp their entire offense, and there is no one better than Trey Lance.
10. Patrick Surtain II, Cornerback, Alabama 
10th Pick By The Dallas Cowboys
The Dallas Cowboys need to build their defense, and they need to restructure it completely. They should have done it two years ago. Dallas remained one of the worst defenses in 2020. They blew up big leads and failed to contain the opposing offense. Patrick Surtain II is not only a great athlete, standing well over 6-2, he is also a terrific CB. Surtain can break long, and medium passes quite quickly.
He broke up 27 passes and intercepted the opposing quarterbacks four times in the 2020 season, playing for Alabama. Surtain is an immediate starter, and he will fit right into Cowboys secondary and directly impact the team. Mike McCarthy has been known for his offensive schemes, but having Patrick Surtain II will significantly benefit him and the Dallas Cowboys.
Support the Strike 7 Sports platform's growth by heading over to Fanatics.com and purchasing officially licensed gear from the National Football League. Each purchase made through the text link below goes into the funding of the Strike 7 Sports brand. To proceed, click on the link below and enjoy shopping over at Fanatics.
Illustration of NFL Draft image by NFL.com.