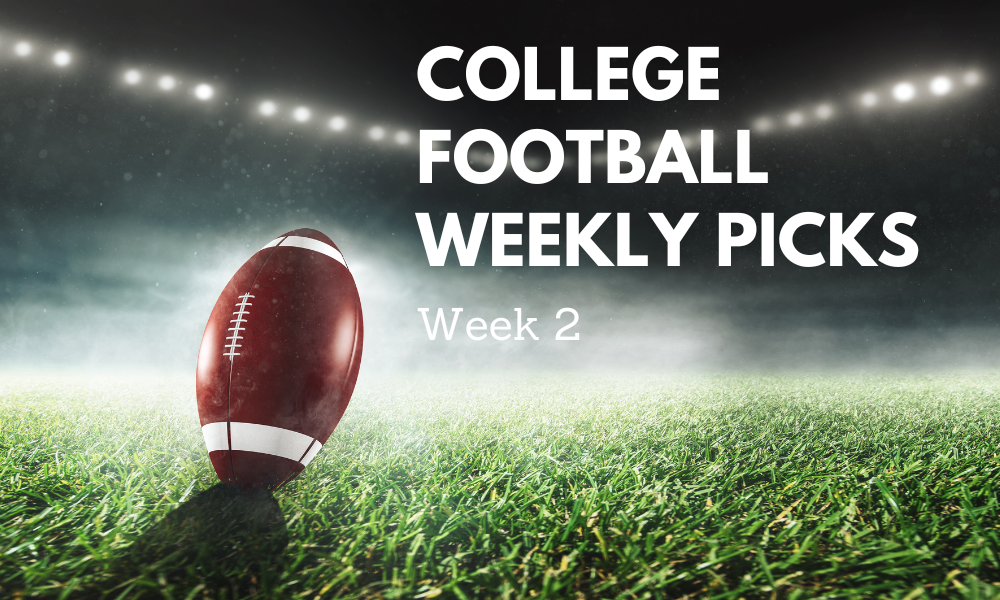 We now head into Week 2 of the 2022 college football season. We witnessed two games with thrilling finishes, Florida State versus LSU and Utah versus Florida. Is there a chance of that happening in Week 2? Five games can potentially have those outcomes on Saturday. The staff at Strike 7 Sports has come together to make their picks and score predictions for the following games listed below.
Alabama vs. Texas
Tennessee vs. Pittsburgh
Kentucky vs. Florida
Houston vs. Texas Tech
Memphis vs. Navy
Alabama vs. Texas
Brian
The first test for Texas will not be easy when Alabama comes to town Saturday morning. In the end, Texas makes it closer than people think, but the Tide still rolls.
Alabama 35, Texas 24
Derrick 
Who thought it was a bright idea to show this game at eleven in the morning? I usually sleep in on the weekends. But who am I, though? On a serious note, the Alabama versus Texas matchup is a rematch from the 2010 Rose Bowl. The game was also the location for the 2009-2010 national title matchup. Alabama would win its first national title under Nick Saban when they defeated Texas 37-21. On Saturday morning, I expect the Crimson Tide to dominate the Longhorns again.
Alabama 38, Texas 27
Liaudwin
This contest features two highly-touted quarterbacks reigning Heisman Trophy winner Bryce Young and well-regarded Texas quarterback Quinn Ewers. Expect a lot of points from both offenses, and for Texas running back Bijan Robinson to break off a few big runs. However, the edge simply goes to Alabama. Tide by two touchdowns. 
Alabama 38, Texas 24
Kentucky vs. Florida
Brian
Florida had a thrilling victory over an excellent Utah team. This win will give them the confidence to beat a good Kentucky team.
Florida 28, Kentucky 24 
Derrick
Florida was coming off an emotional victory over Utah last week. Can they channel those emotions when they face Kentucky? I think so, but the Wildcats will keep this game close.
Florida 28, Kentucky 21
Liaudwin
Fans that enjoy watching top-notch offenses go at it will certainly appreciate this game, as quarterbacks Will Levis and Anthony Richardson possess the talent to make this a rock-em, sock-em type of game. Simply put, this may end up being the best game of the weekend. Levis gives Kentucky a chance to stay in it, but Richardson's supporting cast is slightly better and his improvement as a passer puts Florida over the top. 
Florida 42, Kentucky 31
Memphis vs. Navy
Brian
The Memphis Tigers need a big game this week after getting beaten badly last week in Starkville. The Tigers do not want to start the season 0-2 and beat Navy by ten.
Memphis 31, Navy 21 
Derrick
If you are a Memphis football fan who has seen this post, I have a question. If Memphis barely wins this game by a score of 14-13, will you be concerned about how things could play out for the rest of the season? Navy is nowhere near the level that they once were a few seasons ago. That's why Memphis should have no issues winning this game, but you never know how things can turn out. They'll be 1-1 after this Saturday.
Memphis 37, Navy 17
Liaudwin
Memphis and Navy both enter this game after putting up lackluster efforts in their first games of the season. Memphis suffered a blowout loss at the hands of Mississippi State and Navy fell at the hands of FCS Delaware. With sophomore quarterback Seth Henigan of the Tigers out to prove a point on Saturday, Memphis's defense somehow puts together enough stops and they leave Annapolis with a much-needed victory. 
Memphis 34, Navy 30
Tennessee vs. Pittsburgh
Brian
Tennessee lost a close game to Pitt last year and will want revenge this year. Hooker is the better quarterback and helps the Vols win the game late.
Tennessee 31, Pittsburgh 28 
Derrick
The second season of the Josh Heupel era in Tennessee started when they defeated Ball State 59-10. Their second opponent is a rematch from last year's 41-34 loss against Pittsburgh. Both teams have explosive offenses, but the quarterback play is much better for the Vols than last year. Tennessee picks up their second win of the 2022 season, but it will not be easy.
Tennessee 38, Pittsburgh 34
Liaudwin
Two offenses that got off to terrific starts on the season do battle in Pittsburgh. Herndon Hooker performed masterfully in the Volunteers' domination of Ball State. Kedon Slovis of Pittsburgh put on a show in his debut as well against West Virginia. Ultimately, this game will come down to which unit can produce enough stops. I think Tennessee escapes with a win by a hair. 
Tennessee 38, Pitt 31
Houston vs. Texas Tech
Derrick
For a team that is supposed to have high expectations this season, the Houston Cougars did not look impressive against USTA in Week 1. It took an overtime effort to knock off UTSA 24-21 last week. The Cougars now head to AT&T Stadium to take on the Texas Tech Raiders. While Tech does not have its starting quarterback Tyler Shough for Saturday's matchup, backup Donovan Smith should be able to get the job done against Houston. He threw four touchdown passes last week against Murray State after stepping in for the injured Shough. The Red Raiders will win this game, but playing defense will be optional for both teams.
Texas Tech 41, Houston 35
Brian
Houston outlasted UTSA in an overtime thriller, but this week's game will be a bigger challenge. Even though Texas Tech lost their starting quarterback, they won a close game at home.
Texas Tech 35, Houston 31 
Liaudwin
Houston's Clayton Tune is one of the most underrated quarterbacks in college football. He possesses a will to win that isn't talked about enough. While both teams feature explosive offenses, I slightly trust the defense of Houston to make one final stop to win this Saturday.
Houston 45, Texas Tech 38