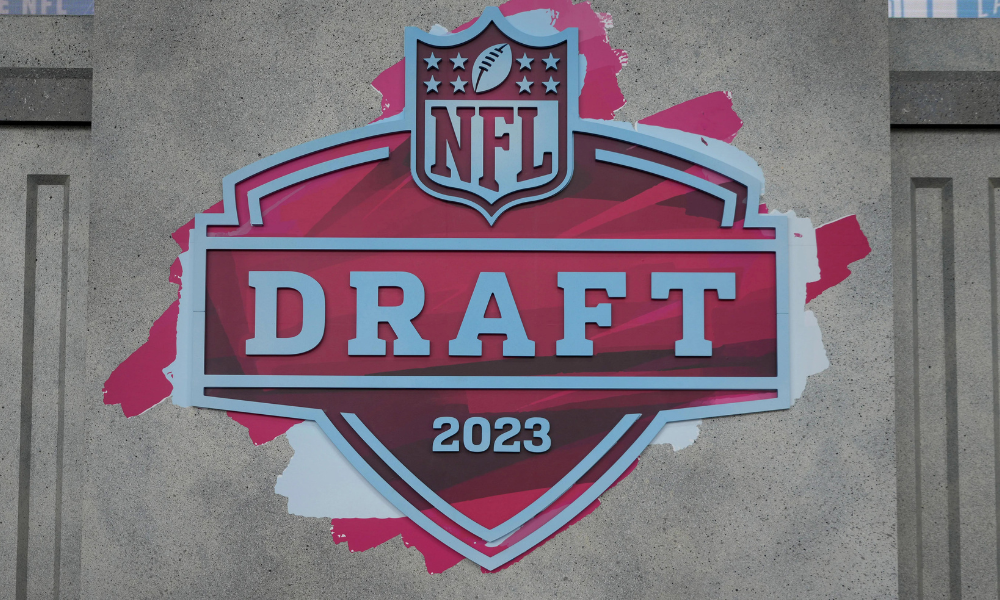 The 2023 NFL Draft is officially over, leaving teams with plenty of new talent to add to their rosters. With 259 selections made over the course of seven rounds, it will take some time to determine which teams truly came out on top. However, that won't stop Strike 7 Sports from discussing which organizations appear to have done well, and which ones missed the mark.
Teams That Nailed It
One team that appears to have come out ahead is the Philadelphia Eagles, led by GM Howie Roseman. The Eagles devoted much of their draft resources to shoring up their defense, which lost several key contributors in free agency. With picks like Georgia teammates Jalen Carter and Nolan Smith, the Eagles are well on their way to fortifying an already formidable defensive front. Additionally, Kelee Ringo and Sydney Brown should help shore up their revamped secondary, and a trade for D'Andre Swift at a low cost improves the depth of their rushing attack.
Another team that had a strong draft is the Seattle Seahawks. General Manager John Schneider and head coach Pete Carroll have continued positioning their team for success by adding a deep draft class featuring ten selections. Cornerback Devon Witherspoon and wide receiver Jaxon Smith-Njigba are just the beginning of a collection of players who will initially bolster depth and eventually turn into critical contributors on both sides of the ball.
The Pittsburgh Steelers also had a successful draft, recognizing the importance of winning in the trenches. They added talented offensive tackle Broderick Jones and one of the best blocking tight ends available in Darnell Washington, both of whom will help make quarterback Kenny Pickett and running back Najee Harris more successful. The Steelers also acquired pieces to upgrade their defensive fronts, such as interior lineman Keeanu Benton and edge rusher Nick Herbig.
The Houston Texans made some bold moves in this year's draft, including drafting C.J. Stroud, regarded as the best pocket passer in the draft, as their franchise quarterback. They also added a potential face of their defense in Alabama pass rusher Will Anderson Jr. and wide receiver Nathaniel Dell, who should blossom into a critical red-zone threat.
The Arizona Cardinals landed a Day 1 starter in offensive tackle Paris Johnson Jr. and added eight other prospects to improve the depth on both sides of the ball. They also ensured they have plenty of draft assets to continue building next offseason, which is crucial after ineffective drafts in recent years. The Cincinnati Bengals had a clear mission to upgrade their defense to make life easier on quarterback Joe Burrow and more difficult for opposing quarterback Patrick Mahomes. Pass-rusher Myles Murphy, cornerback DJ Turner, and safety Jordan Battle should help accomplish this.
Teams That Failed It
Of course, not all teams fared well in the draft. The Cleveland Browns, who mortgaged their future for Deshaun Watson, had few resources to upgrade their roster through the draft significantly. The Dallas Cowboys needed to find support for Dak Prescott but only selected an impactful wide receiver in the seventh round.
The Jacksonville Jaguars made questionable picks, such as linebacker Ventrell Miller and running back Tank Bigsby. The Miami Dolphins had only four choices and none before No. 51, making them big losers in this year's draft. Finally, the Washington Commanders had a shaky quarterback situation but declined to address it, instead selecting Emmanuel Forbes, a ball hawk with durability concerns, in the first round.
Overall, the 2023 NFL Draft was full of surprises, and only time will tell which teams made the right moves. But for now, these are some of the biggest winners and losers from this year's draft.
Show Your Support
Support the Strike 7 Sports platform's growth by heading to Fanatics.com and buying officially licensed gear from the National Football League. Each purchase made through the text link below goes into the funding of the Strike 7 Sports brand. To proceed, click the link below and enjoy shopping at Fanatics.