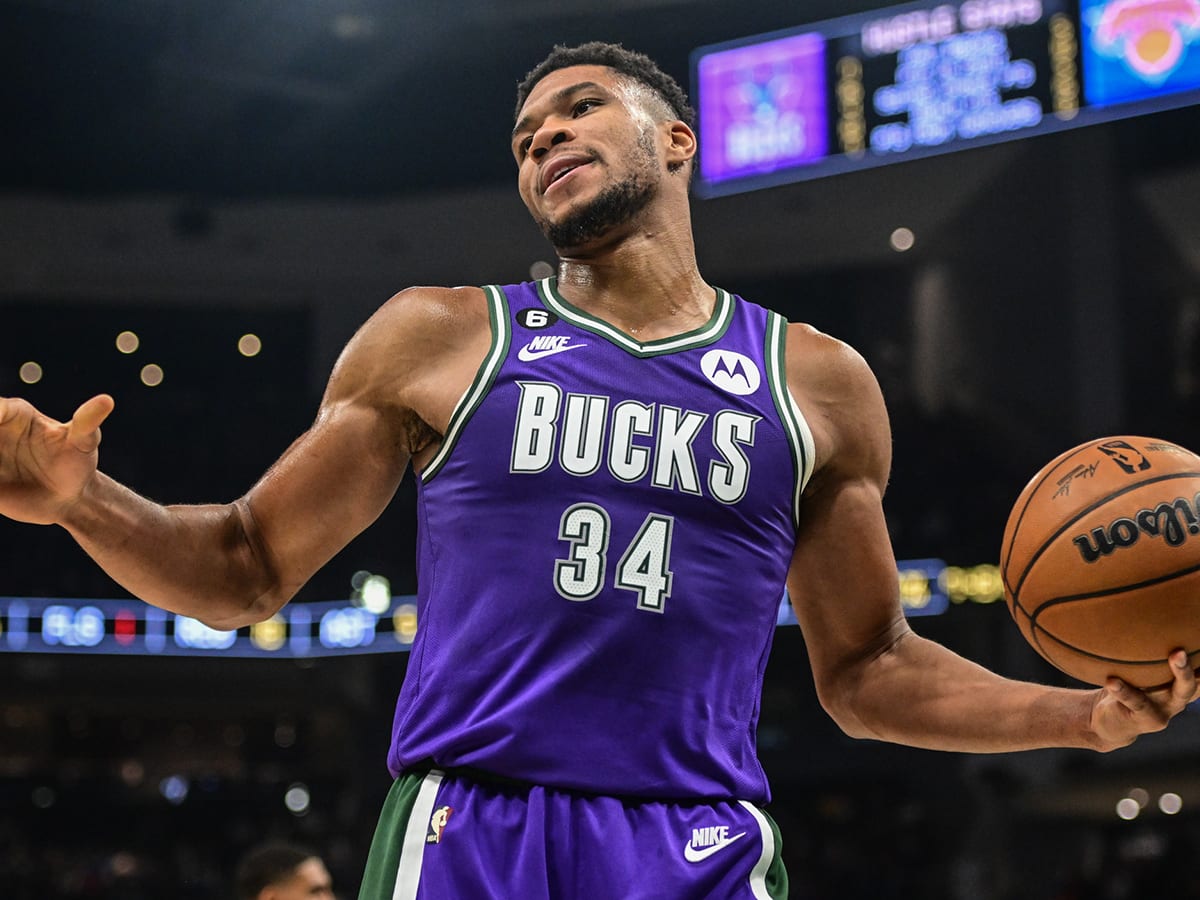 This post is simple. We need to acknowledge a few things at the TOP OF THE LEAGUE at the current moment. The Bucks and Celtics continue to be 1A and 1B. Both teams have been injured, but both continue to roll. Milwaukee is finally starting to see the other side of this, with Khris Middleton now easing back into things. Regardless, nothing can stop these two teams, especially Boston, with that win in Toronto on leg two of a back-to-back. On Wednesday night, they steamrolled past the Phoenix Suns 125-98.
Phoenix is less of a juggernaut out West and is dealing with worse overall injury woes. Jae Crowder still hasn't been moved, CP3 is out, and Cam Johnson is out… but Devin Booker is playing like an NBA MVP candidate. It takes this kind of production for the Suns to win, but it's happening, and while I doubted, I have to acknowledge the truth. So those are the best teams in the NBA that we are USED TO SEEING. They've all been to the finals, they are in the running.
This is where things get interesting. 
The Cavs and Pelicans are just as good as these teams. The West is more open than the East, which favors the PELICANS in terms of winning more outright games. The Pels can be seen as 1B to Phoenix as soon as right now, but we know that no matter how good the Cavs are, we still have the Bucks and Celtics to deal with. 
I just stumbled upon a site called Dunks and Threes. And in a similar fashion to college basketball's Kenpom, the second you open this site, you are hit with the facts. In this case, it's "aNet," and we are also given overall net rankings with rankings for individual offense and defense. Long story short, these numbers confirmed my prior beliefs. Betting at the beginning of the season was fun because it was easy to attack lines thinking, "I know this team is four points better than that team," and so on. But as the season progresses, we get into a mix of situational basketball, and while the stats and trends get more reliable, we still have the eye test. The eye test has now perfectly aligned with the stats. That means we need to act, and that means we have something to tell people. 
The odds haven't caught up with this realization. 
What super teams have done is devalue stars; when Jarrett Allen isn't going to play, I naturally think that's a huge deal.. don't bet on the Cavs, but the team is so good that it doesn't matter. We see the same thing in New Orleans with Herb Jones, CJ, and BI missing time. This is mirroring Phoenix, Boston, and Milwaukee. These are the best teams, and daily injuries aren't affect that. 
So your NBA Second Tier is:
Boston Celtics +175 to win East/+350 to win NBA Finals
Milwaukee Bucks +250 to win East/+500 to win NBA Finals
Phoenix Suns +300 to win West/+800 to win NBA Finals
New Orleans Pelicans +1000 to win West/+2500 to win NBA Finals
Cleveland Cavaliers +900 to win East/+1800 to win NBA Finals
There's something not quite right here. Act Accordingly. This is financial advice. 
Even though these are the best five teams in the league, the odds haven't caught up. While these teams winning would be unexpected, it is a guarantee that you will be getting better odds now than at the end of the season. Invest. 
Here are the next best teams:
Dallas Mavericks – Once again emerging as a top defense, remember that this was one of the best teams in the second half of the season last year. While they don't impress me like some of these other teams, they have won big games. Blowing out the Suns is a HUGE ONE and a win on night two in Denver only makes sense after this team sneakily entered the top 10 in offense AND defense. 
Philadelphia 76ers  – Shake Milton and Melton have stepped up in the absence of Maxey and Harden, and giving them this confidence will only boost EVERYTHING for this team in the future. Embiid is back on track, but the other night in Houston was weird. Philly had a tough time closing out games when everyone was healthy earlier this season… and while it seems like this issue was over with, Embiid turning the ball over TWICE in the final minutes of the game brought back shades of their prior issues. 
Memphis Grizzlies – Came out solid, and that lasted through the period of time when JJJ came back. Competing for no matter who is in the lineup. Bane is missing extended time. All this makes me want to throw this team into the second tier. They have the star that can lead them through anything, but we don't know how great this team can be when fully healthy. I think this team peaked last year without Melton and Kyle Anderson, but Memphis can still be considered a top-ten team. 
Sacramento Kings – Most momentum and good vibes out of any team in the league. One of the best offenses in the NBA. Light the beam is all we need to say! The Kings have had phenomenal injury luck so far, but I would no longer be surprised if this team finishes in the top 6 of the Western Conference and avoids the play-in game. 
Utah Jazz – I like this team way more when Mike Conley plays, but regardless, they are a slight powerhouse. Especially when Utah is facing the WEST. It was easy to write this team off when they lost their stars, but the Jazz is one of the deepest teams in the entire league. 
Toronto Raptors – Rock Solid. There's no team I'd rather play at home and the Monday night game vs. Boston showed us that this team is tough. The first-half spread was the move, and the unstoppable Boston offense made too many shots. 
Denver Nuggets – While this team may have defensive concerns, they are a top 5 offense and have a top 5 player in the NBA in Jokic. I love the rotation, and the talent is here. They need to be healthy for an extended period of time and log minutes together. The refs did them no favors in the fourth quarter of the Dallas game, but Denver showed me something. I'm buying in. 
Other Notables:
Los Angeles Lakers – Got some great mojo going vs. some bad teams, but proved it was no fluke with a win in Milwaukee. Anthony Davis is the best player in the NBA at the current moment (after these huge games), and LeBron James is the second option is exactly what Lakers fans need to have championship aspirations. Russ is now a frontrunner for 6 Man of the Year. Lonnie Walker is a perfect half-court addition to the team. 
Golden State Warriors – I can't leave the Warriors out of things. But I'm not impressed with anything I've seen. Seeing James Wiseman playing in the G League is a worst-case scenario for a team lacking size. I look at games vs. Dallas, New Orleans, and Phoenix (all teams we mentioned above), and I see three losses. 
Los Angeles Clippers – If we're gonna mention the Dubs, we gotta mention these guys. The roster is at least proving to be solid, but I'd still like to see more without Kawhi and PG. These guys finally do suit up and are down two with less than two minutes left vs. the HORNETS before Kawhi bailed them out. The team looks SAD, and I believe they will eventually get something going and contend, but man, we seem a long way from that.