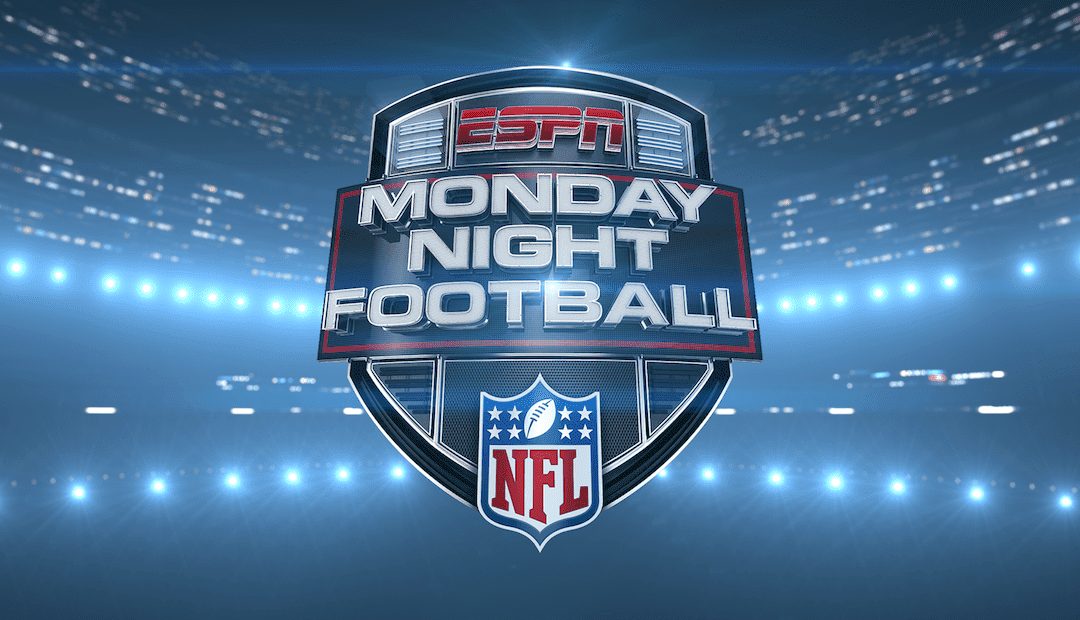 Monday Night Football gives the public a much needed break from their everyday lives. After watching football on Sunday and enjoying the weekend, nobody likes going back to work on Monday morning. But the night game gives people something to look forward to. 
There has been so much history in the NFL that has unfolded on Monday night, we felt it necessary to take a deep dive in the best performances we have ever seen. I remember growing up and watching a matchup between the New England Patriots and the New Orleans Saints on a Monday night in 2009. The Saints were undefeated at the time, and quarterback Drew Brees threw an astounding five touchdown passes to lead the Saints to the victory. Ever since viewing that game, I am always ready for a new legendary moment in the game. 
Without further ado, let's take a look at the 15 all-time best performances on Monday Night Football.
15. Warrick Dunn: December 18, 2000 
In a rematch of the 1999 NFC Championship Game, the Tampa Bay Buccaneers hosted the St. Louis Rams on Monday Night Football. In a thrilling shootout of a game, the Bucs ultimately won 38-35. However, it was Warrick Dunn who stole the show. The running back had a career game as he ran for over 140 yards with three touchdowns to lead Tampa Bay to victory.
14. Steve Young: December 23, 1991 
On December 23, 1991, the San Francisco 49ers blew out the Chicago Bears 52-14 at their home field. While the win was impressive, the real story was 49ers Hall of Fame quarterback Steve Young. In addition to throwing three touchdown passes, Young threw for over 330 passing yards while also tacking on an impressive 63 rushing yards and a touchdown on the ground as well.
13. DeAngelo Williams and Jonathan Stewart: December 8th, 2008 
The Carolina Panthers hosted the Tampa Bay Buccaneers in a rivalry game on Monday, December 8. Much of this list will be about individual performances, but it was a two-man show in this Monday night affair. Panthers' running backs DeAngelo Williams and Jonathan Stewart combined to rush for 301 total yards and four touchdowns. The two-man wrecking crew led Carolina to a crucial 28-23 win over Tampa bay.
12. John Taylor: December 11, 1989 
San Francisco 49ers Wide Receiver John Taylor stole the show on December 11, 1989. The 49ers were trailing the Rams in the fourth quarter 27-10 and seemed as if they were bound to cruise to an easy victory. However, Taylor and quarterback Joe Montana teamed up to storm back and upset the Rams 30-27. Taylor finished with 11 receptions and 286 yards with two touchdown catches including a momentum-changing 96 yard touchdown reception in the fourth quarter.
11. Jared Allen: October 5th, 2009 
In an always entertaining matchup between rivals, the Green Bay Packers and Minnesota Vikings faced off on Monday Night football in October of 2009. The Minnesota defense had the daunting task of trying to stop a high-powered offense led by Aaron Rodgers. And defensive end Jarred Allen was up for the task. He set a career high of 4.5 sacks including a sack on Rodgers in the end zone for a fourth quarter safety. Allen's magnificent performance led Minnesota to the win by a final score of 30-23.
10. Emmitt Smith: September 4th, 1995 
The Dallas Cowboys destroyed the New York Giants in their first game of the 1995 season defeating New York 35-0. Much of the damage was done by running back Emmitt Smith, who ran over 163 yards and four touchdowns. This was a statement performance and victory, as the Cowboys went on to win the Super Bowl that season.
9. Randall Cunningham: October 5th, 1998 
Randall Cunningham stepped up in a major way to lead his Vikings to a win over the Packers in October of 1998. The quarterback put the team on his back and threw for 440 yards with four touchdowns to defeat their NFC North rivals.
8. Drew Brees: November 30th, 2009 
In a performance we discussed earlier, Drew Brees led the Saints to a victory over the Patriots on Monday Night Football in 2009. Brees threw for 371 and 5 touchdowns to defeat New England handily won by a final tally of 38-17. Brees and New Orleans would keep the good times rolling as they went on to win the Super Bowl that year as well.
7. Randy Moss: November 19th, 2001 
The second wide receiver to appear on this list appears in the form of Randy Moss. Moss was nothing short of excellent on a Monday in November of 2001, as the receiver caught 10 passes for 171 yards and three touchdowns to lead his Vikings to a victory over the Giants. While the score was close for the majority of the game, Moss helped to break it open and the Vikings ended up winning 28-16.
6. Bo Jackson: November 30th, 1987 
The multi-talented Bo Jackson had a game for the ages in November of 1987. Jackson seemed determined from the start as he ran for over 220 yards to go along with two touchdowns and a receiving score as well as the Raiders cruised to a 37-14 win over the Seahawks.
5. Earl Campbell: November 20th, 1978 
Our oldest entry stems from a Monday night affair on November 20, 1978. The Miami Dolphins and Houston Oilers played a highly competitive game that saw Houston narrowly escape with a 35-30 victory. Running back Earl Campbell led the Oilers with 199 rushing yards on 28 attempts. He also added four touchdowns in the contest.
4. Tom Brady: September 12th, 2011 
The goat himself makes an appearance on our list because of an incredible performance from September 12, 2011. Brady practically defeated the Miami Dolphins single-handedly on Monday Night Football as New England won the game 38-24. Brady exploded for 517 passing yards and four touchdowns on the night. The highlight of the game was a 99-yard touchdown pass to Wes Welker which capped off a terrific night of football for the Patriots.
3. Devin Hester: December 11th, 2006 
Devin Hester was a kick-return machine during his prime, and December 11, 2006 was no different. After Hester's Chicago Bears were shutout in the first quarter against the Rams, Hester returned a kickoff for a 94-yard touchdown to open the scoring for Chicago. Later, in the fourth quarter, the Bears held a comfortable 35-20 advantage over the Rams. However, Hester was not content as he added a 96-yard kickoff return touchdown to ice the ballgame as Chicago went on to win 42-27.
2. Jerry Rice: December 18th, 1995 
The great Jerry Rice had himself a game in December of 1995 on Monday Night Football. The Hall of Fame wide receiver caught 14 passes while adding just under 300 yards receiving with a still remarkable total of 289. Rice also contributed three touchdown receptions in a 49ers victory over the Vikings.
1. Michael Vick: November 15th, 2010 
Michael Vick was one of the best quarterbacks in football during his prime, and this Monday Night affair in November of 2010 showcased how good he truly was. Vick was known as a two-way quarterback who could pass and run the ball at an elite level. In this matchup against the Redskins, Vick led his Eagles to victory by throwing for 333 passing yards with four touchdowns, and also rushing for 80 yards and two touchdowns. He truly did it all in this one.