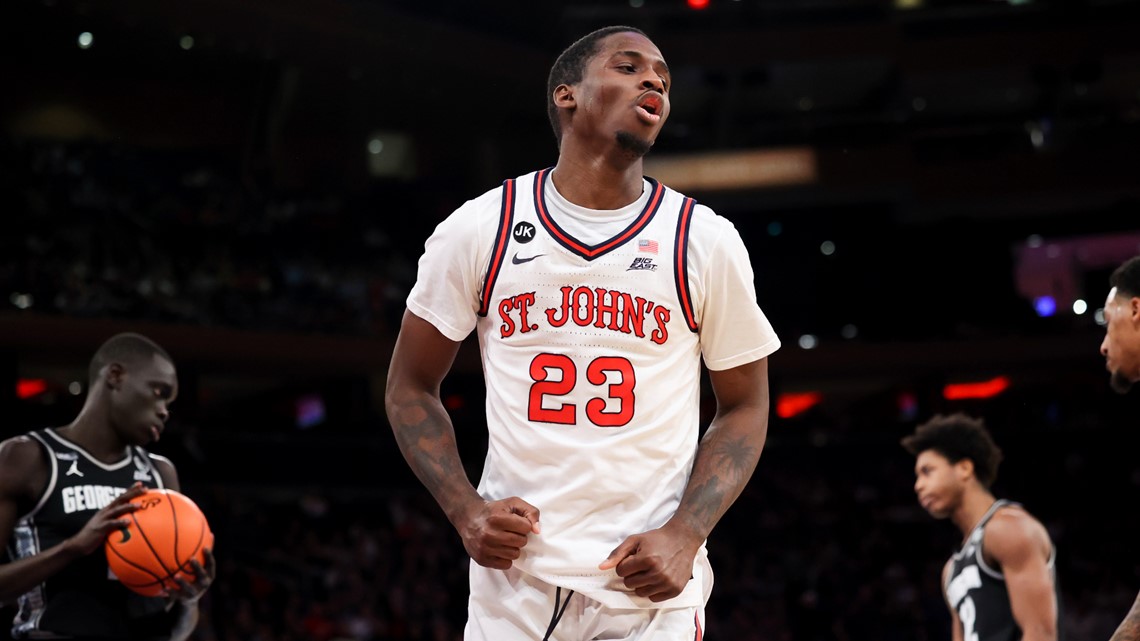 Video Transcript
In this vlog post, we'll dive into the latest news surrounding the Memphis Tigers Men's basketball Program, focusing on their recent commitment from St. John's graduate transfer, David Jones. This post aims to analyze how Jones will fit into the current landscape of Memphis basketball and what his addition means for the team's upcoming season. Let's delve into the details.
A Coveted Commitment:
The recent report confirming David Jones' decision to join the Memphis Tigers Basketball Program has generated considerable buzz. Jones had attracted attention from several prominent teams, including Kentucky, Xavier, Arizona, Kansas State, and reigning national champions UConn. Thus, his commitment to Memphis is seen as a significant coup for the program.
Assessing Jones' Abilities:
Jones, a 6'6″ senior forward, showcased his skills during his time at St. John's, averaging 13 points and 6.8 rebounds per game last season. While he may not be the most exceptional shooter, with a 29.4% three-point shooting percentage and a 39.2% overall field goal percentage, Jones brings other valuable assets to the team. He possesses a strong attacking style, defensive prowess, and an ability to secure rebounds effectively, making him a formidable presence on the court.
Role Projection:
Considering Jones' abilities and the team's requirements, it's likely that he will secure a spot in the starting five for the Memphis Tigers this upcoming season. Alongside the potential return of players like DeAndre Williams and Malcolm Dandridge, Jones could play a pivotal role in bolstering the team's performance. Head coach Penny Hardaway may envision Jones playing as a versatile forward, capable of contributing both offensively and defensively.
Finding the Right Fit:
While Jones could potentially excel at multiple positions, it appears that Coach Hardaway seeks a traditional, prototypical big man at the center position. This preference may prompt him to explore other options for the five position, allowing Jones to focus on his strengths as a forward. By building a well-rounded starting lineup, the Tigers aim to maximize their potential and challenge opponents effectively.
Conclusion:
The acquisition of David Jones represents a significant addition to the Memphis Tigers. Despite some reservations about his shooting prowess, Jones brings a wealth of talent, aggression, and a knack for rebounding to the team. As the Tigers look to solidify their roster and navigate other potential additions, such as DeAndre Williams, the upcoming season holds promise for Memphis basketball fans. Stay tuned for further updates as the team prepares for an exciting future.
Subscribe on YouTube
Don't miss out on the latest and greatest content surrounding the Memphis Tigers and the Grizzlies! Stay connected and up to date by liking, commenting, and subscribing to our YouTube channel, Strike 7 Sports: 901. By doing so, you'll ensure that you never miss a beat when it comes to news, highlights, analysis, and interviews related to your favorite teams. Whether you're a die-hard fan or simply love following the action, our channel is your go-to destination for all things Memphis Tigers and Grizzlies. So, hit that like button, leave a comment to join the conversation, and subscribe to Strike 7 Sports: 901 to ensure you're always in the loop!
Show Your Support
Support the great work of the Strike 7 Sports Memphis Tigers Section by purchasing licensed NCAA fan gear. Items ranged from Memphis hats, jerseys, t-shirts, socks, and so much more. We would greatly appreciate it if you would purchase these items from the text link below. The revenue generated from today's offer goes into the funding of the Strike 7 Sports platform. Click on the link below if you are interested.