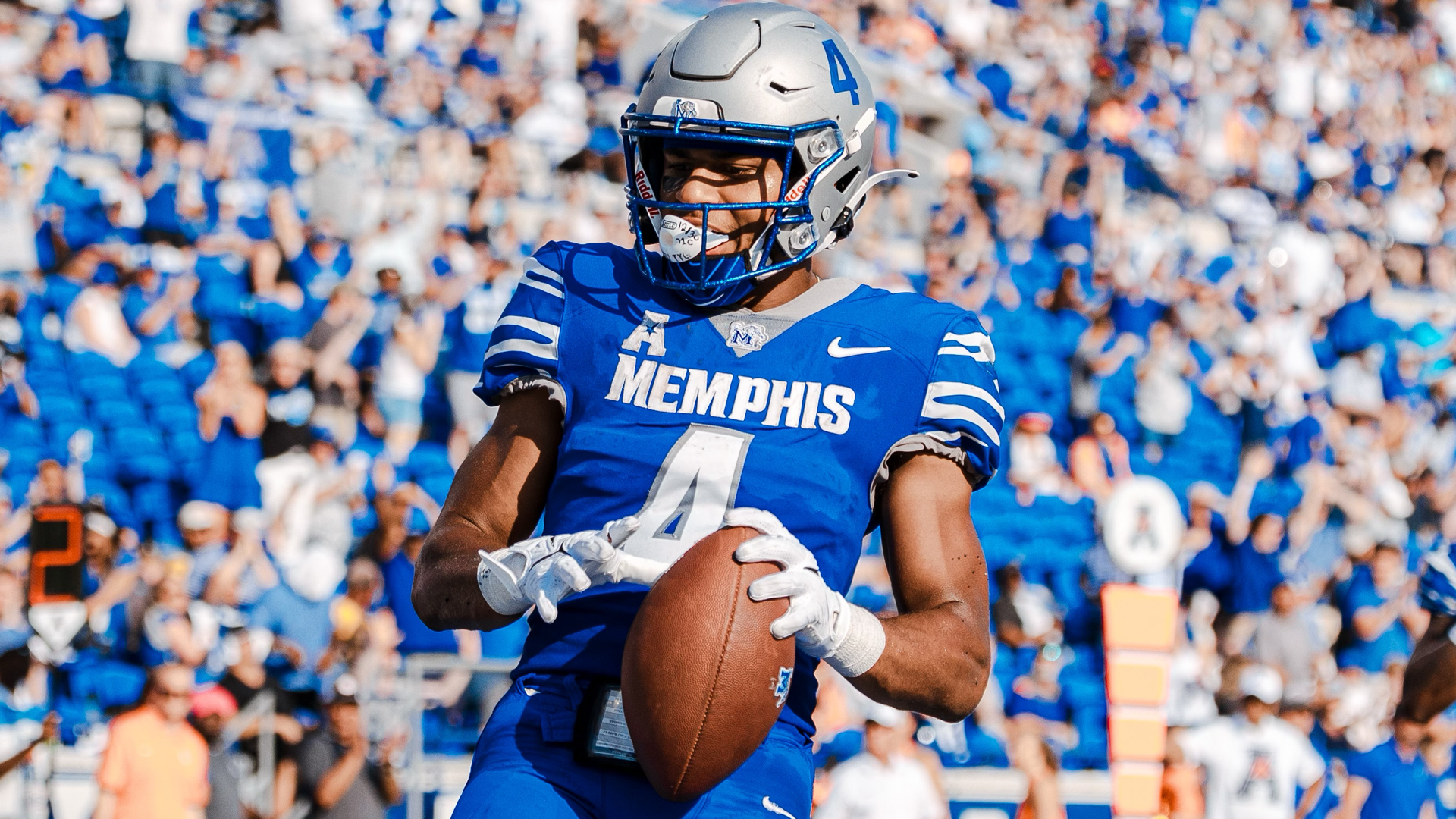 The Memphis Tigers have had a season that many programs would envy in college football. With an 8-3 record and the promise of another bowl appearance, the Tigers have continued their streak as the longest-active bowl-bound team in the American Athletic Conference. Yet, there's an undercurrent of restlessness among some Memphis fans, a yearning for the glory days of 2019 under the tutelage of former head coach Mike Norvell.
In 2019, the Tigers achieved unprecedented success. They notched a program-best 12 victories, clinched their first AAC title, and secured a spot in the prestigious Cotton Bowl. The expectations soared, and the memory of that remarkable season still lingers in fans' minds. Fast forward to the present, and a solid 8-3 record doesn't satisfy those who yearn to repeat that magical year.
However, it's essential to put this season into perspective. While the Tigers may not have triumphed over the upper echelons of their schedule, their three losses came at the hands of formidable opponents. Tulane, Missouri, and the SMU Mustangs are all fielding strong rosters this season, with Tulane and SMU in contention for the AAC title game and Missouri making waves in the SEC.
The Tigers' 2023 season saw them notch several wins, but it's essential to delve into the combined record of the teams they defeated—30-46. Some fans were underwhelmed by these victories, viewing them as expected outcomes against supposedly weaker opponents. However, it's crucial to remember that teams play the opponents on their schedule, and Head Coach Ryan Silverfield can't control the composition of the conference. Memphis faced some new conference members adjusting to new head coaches, all in a league where their rosters were not yet on par with the more established teams. While the wins may not have come against the most formidable foes, they remain valuable building blocks for a program seeking sustained success.
In each of these losses, the Tigers displayed resilience and determination, positioning themselves to secure victories that, in the end, narrowly eluded their grasp. There is value in that fight, even in defeat.
With one regular-season game against Temple remaining, the Tigers still have plenty to play for. Their performance in this showdown and subsequent bowl game could propel them to a coveted double-digit win season. It would be the first time since their memorable 2019 campaign when they earned a prestigious New Year's Six bowl appearance.
Yet, amid the accomplishments and the promise of more to come, there is a sense that expectations for this program may be veering into unrealistic territory. Firing a coach with an 8-3 record, especially at the Group of Five level, is a perplexing decision. Memphis isn't a program with a storied history of competing for national titles year after year, like Alabama or Ohio State. At this level, the primary objective is to contend for the AAC title, and an 8-3 record represents a successful season in that context.
Sometimes, college football is a game of inches, where the better team on paper doesn't always emerge victorious on the field. It's a sport where critical plays and small margins can make all the difference. Memphis has fallen short against tough opponents this season due to execution breakdowns in pivotal moments.
Head coach Ryan Silverfield faces the task of dissecting these shortcomings and devising a plan to excel in high-stakes matchups. It's a challenge that requires strategy, discipline, and player execution. For the Tigers, reaching the next level means finding the missing pieces to help them emerge victorious in the games that truly matter.
In conclusion, while the expectations for Memphis football may be sky-high, it's important to recognize the accomplishments of the 2023 season. The Tigers have a chance to cap it off with a remarkable bowl victory, and their trajectory is still trending upward. However, they must also acknowledge that success in college football is a complex equation; sometimes, even the best-laid plans can fall short. This lesson can drive them to greater heights in the coming seasons.
Show Your Support
Support the great work of the Strike 7 Sports Memphis Tigers Section by purchasing licensed NCAA fan gear. Items ranged from Memphis hats, jerseys, t-shirts, socks, and more. We would greatly appreciate it if you would buy these items from the text link below. The revenue generated from today's offer goes into the funding of the Strike 7 Sports platform. Click on the link below if you are interested.