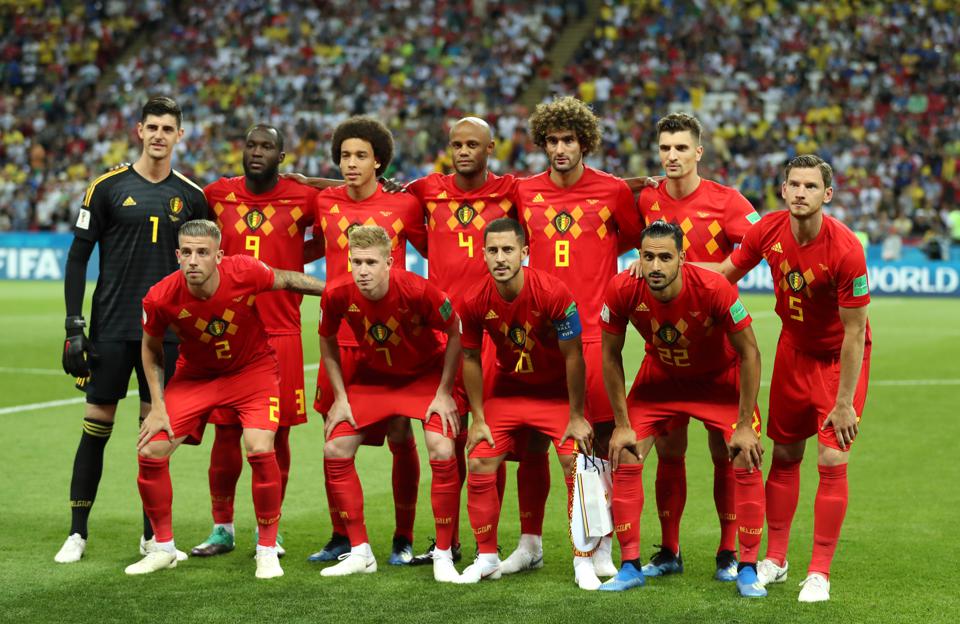 SOCCER

Belgium's Golden Generation Needs to Win Euro 2020 Championship
After the Belgium national team qualified for the 2014 FIFA World Cup, there was the hope of something special from a country with a lot of talent and potential.
However, they have yet to win a major trophy since they burst onto the scene a few years ago.
Belgium's golden generation is getting older, and they are running out of time to win a major tournament.
They made a solid hire in Roberto Martinez after they sacked Marc Wilmots. Martinez has been able to get the best out of these players, which is hard to do with such limited time. He guided them to a third-place finish in the 2018 FIFA World Cup.
He also made a good hire when he brought in Thierry Henry to be on his coaching staff. You cannot put a price on having someone who has been where you are trying to go. Thiery Henry won the FIFA World Cup in 1998, UEFA European Championship in 2000, and FIFA Confederations Cup in 2003.
Their top four players are some of the best in the world. Lukaku is coming off a tremendous season with Inter Milan, and he is that striker that every team needs if they want to win a major trophy.
Kevin De Bruyne is arguably the best midfielder in the world. He is not 100 percent right now after getting injured in the Champion's League final. Once he returns, Belgium will be dangerous going forward.
Thibaut Courtois is one of the best goalkeepers in the world. Even though you have to be able to score goals to win a major trophy. Defending is critical, and it starts with having a solid keeper who can save and command his area.
Finally, and most importantly, their captain Eden Hazard, who came off the bench in their opening match, has to be the player we know he can be. Ever since he moved from Chelsea to Real Madrid, he has not lived up to expectations. If Belgium is going to have any chance of winning Euro 2020, Hazard must play as he did in the 2018 World Cup.
They have a deep bench, and if they need someone to come off the bench and help them win, they have that. They have all the pieces to win; now, they have to put it together. If Belgium fails to win Euro 2020, it will be a big disappointment.
Are you a fan of the Belgium national team? If the answer is yes, then head over to our affiliate partner at Fanatics.com to purchase the latest fan apparel. Each purchase that you would make goes into the funding of the Strike 7 Sports platform. To proceed, click on the text link below.
Belgium National Team Gear at Fanatics
Photo courtesy of the Getty Images.