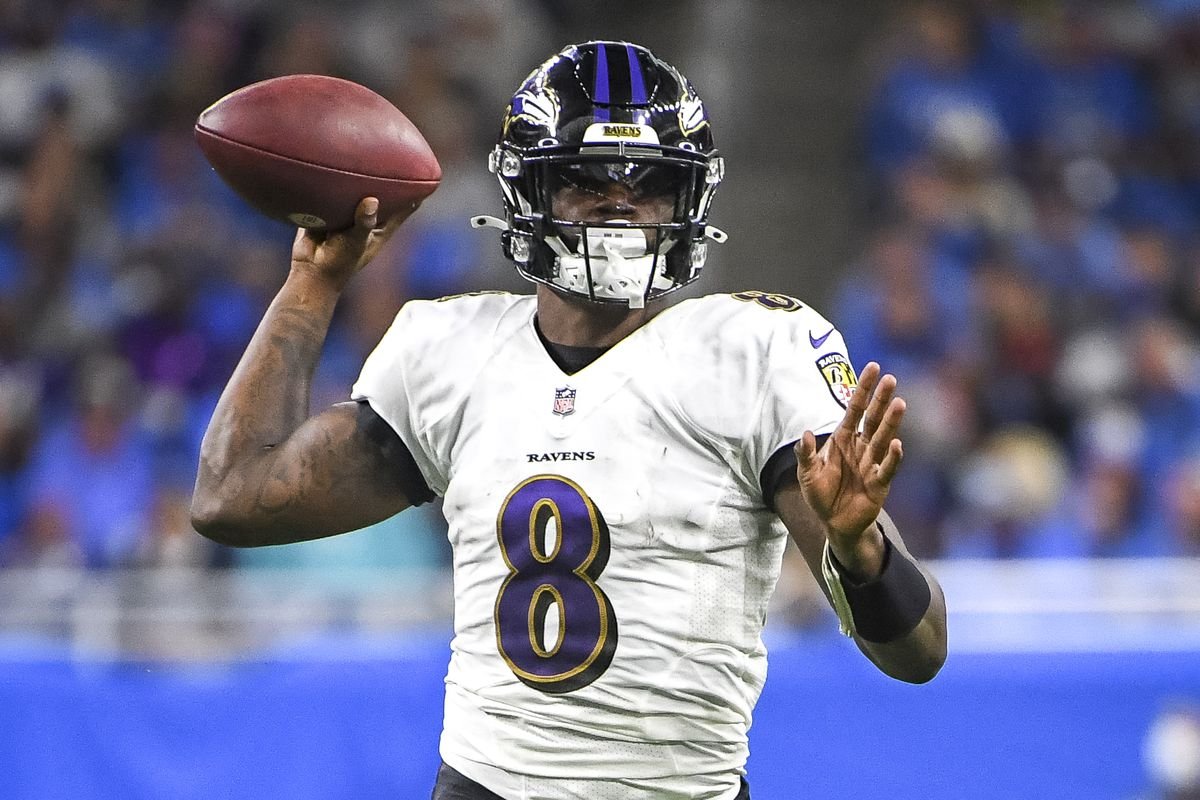 While it may not provide the same intrigue as Rams v. Seahawks on Thursday or Chargers v. Raiders a week ago, Monday's primetime football game between the Colts and Ravens comes with plenty of storylines.
After a Week 5 that kept us on the edges of our metaphorical seats, the slate rounds out with two teams looking to address some big question marks on offense. Their assignments? Two of the top defenses in the league through four weeks.
Before Monday Night Football kicks off in Baltimore, here are my best bets for Ravens v. Colts.
UNDER 47.5
It's a low total, but these teams represent two of the stingiest defenses in the entire National Football League. Both teams have allowed fewer than 100 points in the first four games, ranking them both in the top 10, and they give nothing to opposing running backs. For two teams going through injury woes at the running back position, it could end up being a long night for personnel in the run game.
But they've also both been elite in the pass game as well. Indianapolis has allowed the second-fewest yards through the air to opposing quarterbacks, meaning for Lamar Jackson (who to his credit, is having a solid season throwing the ball despite criticism), his work will be cut out for him. Baltimore has been good as well, allowing the fifth-fewest passing touchdowns in the league.
It may be simpler than it should be, but these are two good defenses facing off against two offenses that have their questions. This one could very well be a race to 20.
Colts +6.5
I usually roll with the home favorites in primetime games, but the spread is a bit too big for my liking, especially considering the way Indianapolis has played defense through the first four weeks.
They'll give up little in the run game, especially considering Baltimore is on its third-string running back due to injuries to J.K. Dobbins and Gus Edwards. Forcing Lamar Jackson to consistently throw the ball may be the best way to take down the Ravens, even if he has had his best passing season to date. There's still questions about his accuracy and deep ball, and while the Colts don't get to the quarterback much – six sacks ranks near the bottom of the league – neutralizing the run game should still be the top priority.
Carson Wentz has also been getting better each week (with exception to the Week 3 loss to Tennessee), and Michael Pittman, Jr. has evolved into one of the early surprises of the season. Jonathan Taylor looks every bit the dynamic running back we expected him to be, and while Baltimore defends the run well, Taylor is still a tall order to defend no matter who you are. While Baltimore keeps wide receivers out of the end zone, they do still allow plenty of yardage through the air – almost 300 pass yards per game. Indy can exploit that.
Marquise Brown OVER 55.5 receiving yards
As good as Indianapolis is in the pass game, they have been susceptible to allowing passing touchdowns. They've allowed eleven through the first four games, and while I think they'll do a fine job overall at slowing down Lamar Jackson through the air, Marquise Brown presents exactly the kind of threat that can burn them.
We've already seen Marquise Brown turn on the afterburners and get behind the defense several times this season, and I think playing that ball is Baltimore's best chance at finding paydirt in the pass game. Brown is not just one of Jackson's favorite receivers, he's one of the speediest guys in the entire league. All he needs to hit 56 receiving yards is by connecting on one of those explosive deep balls that we're so used to seeing him pull off. I think the Colts cover, but that doesn't mean Hollywood won't make an appearance.
Anytime Touchdown Scorer: Jonathan Taylor (+110)
He's only found the end zone once this season, but Jonathan Taylor still represents the Colts' biggest threat in the red zone. After a slow start to 2021, Taylor has been arguably the best back in the league since Week 3, averaging over six yards a carry and scoring his first touchdown of the year in Week 4 against Miami. For a guy that found paydirt twelve times last season, he'll be looking to get on a roll.
Taylor being Indianapolis' biggest threat in the red zone isn't just a skill thing, either – it's a matchup thing. As I mentioned, Baltimore has been fantastic at limiting passing touchdowns and has given up little in the run game. Could Indianapolis' best plan be to march down the field with Wentz and punch it in with Taylor? If so, look for the Colts running back to celebrate in the end zone a time or two.
Current record: 5-3
Spread: 2-0