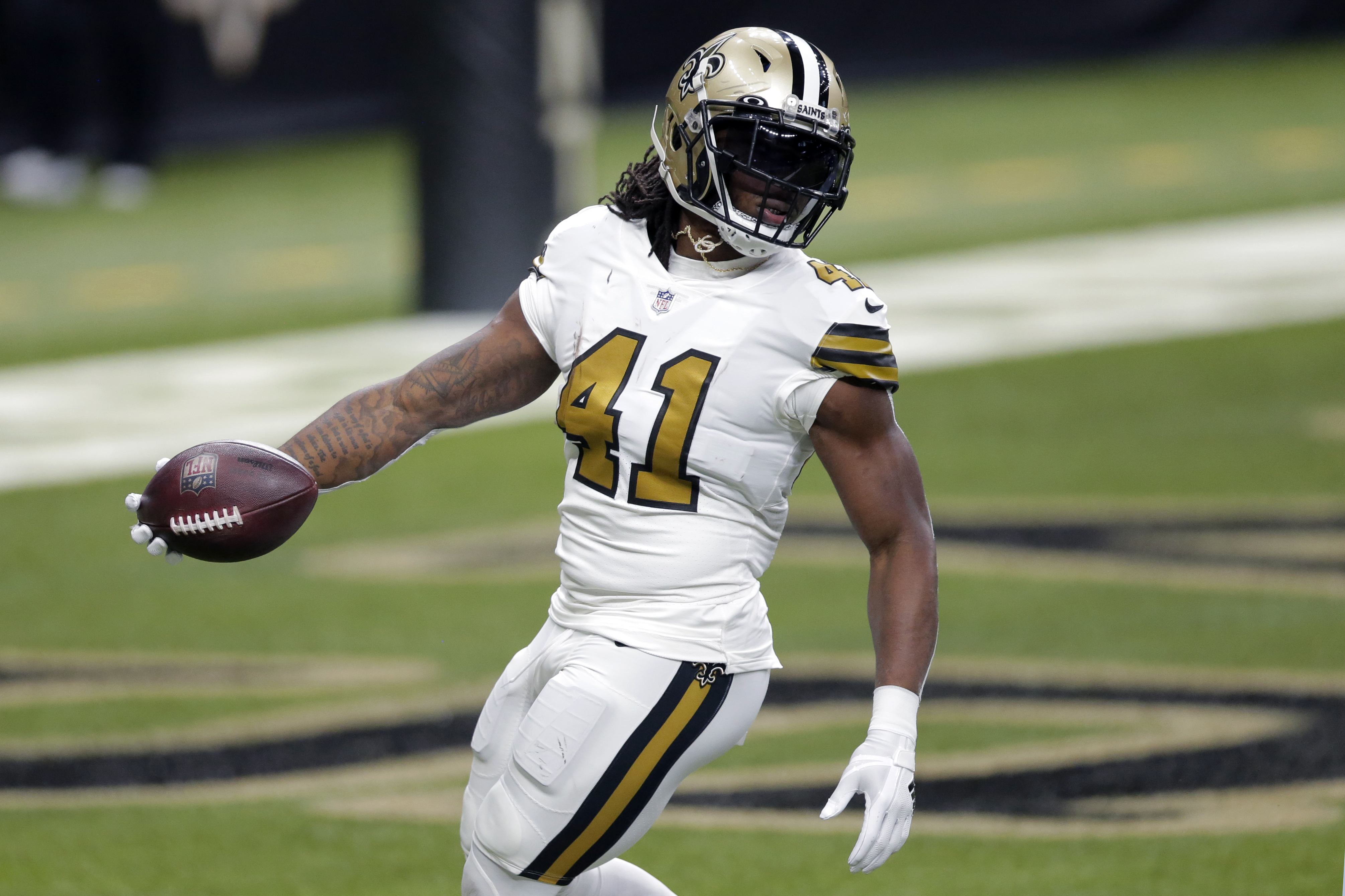 One week removed from picking apart one of the greatest quarterbacks of all time on primetime television, the New Orleans Saints get another late-night test – the Miami Dolphins, winners of six straight and fully in the AFC playoff hunt.
With two skilled defenses and one quarterback making his NFL debut, points may be hard to come by in New Orleans. Which 7-7 team will get one step closer to playing football after Week 18?
Here are the best bets for Week 16's Monday Night Football clash.
Dolphins -3.0
They say always bet on a home dog, but there's no precedent for when the home dog is without its starting and backup quarterbacks.
Rookie Ian Book makes his first start for the Saints tonight. While his career at Notre Dame was highly accoladed, it's still a fifth-round draft pick making his debut in primetime. That's no easy task for anyone – let alone someone who has never taken an NFL snap – and against a revitalized Dolphins defense that has been at the center of the team's hot streak, covering as three-point underdogs could be a tall order.
As for Miami, they're thickly in the playoff hunt after starting the season 1-6. Winners of six straight, they've completely turned around their season and are playing some of the best football they've played in the last three seasons. In fact, in each of the last six games, they've won by at least seven points. The defense has been elite, allowing ten points or fewer in four of the last six, but credit also needs to go to rookie receiver Jaylen Waddle, who's only gotten better has the season has progressed and has become Tua Tagovailoa's favorite target. More on him later.
UNDER 37.5
As shaky as the Saints offense might be tonight, what could keep them in it is their performance on the defensive side of the ball. The allow the fifth fewest points per game in the NFL, behind just the Patriots, Broncos, Bills and Cardinals – three of which have all but clinched their places in the postseason (if they haven't already). The defense's talent was on full display just last week, when New Orleans shut out Tom Brady and the Buccaneers in primetime, 9-0. That was the first the in fifteen years that Brady had been shut out (coincidentally, also to the Saints), and truthfully, it never looked at any point like they had a single answer for the Saints' defense.
So we know that group has talent. Miami isn't putting up monstrous numbers on offense, but they are suffocating teams in a similar way. As mentioned before, They've allowed ten points or fewer in four of their last six games – all wins – and they're not allowing anything through the air. With the exception of a Week 11 win over the Jets, Miami has limited opposing quarterbacks to 210 passing yards or fewer in every game in the winning streak. And in the last three games, they're only allowing an average of 140. Your turn, Ian Book.
Alvin Kamara OVER 90.5 total yards
If you're a rookie quarterback making your first start and you've got one of the most elite and dynamic playmakers in the league lining up next to you, you're going to lean on him as much as you possibly can.
For Book, Alvin Kamara is exactly that. Despite being neutralized in that 9-0 win over Tampa Bay, Kamara has still been his typical reliable self when he's on the field, going for over 100 rushing and receiving yards in six of his last eight games. Kamara is an all-purpose back that will get his usual lion's share of touches (if not more), and scheming him out of the game on defense is much easier said than done.
Mark Ingram could be a cause for concern, as he's gotten a decent share of carries this season as well. But Ingram isn't the same pass-catching threat that Kamara is – few are – and Kamara's ability to break off big plays gives me confidence that he'll hit this total.
Jaylen Waddle OVER 62.5 receiving yards
On the other sideline, Jaylen Waddle has emerged as one of the best young receivers in the league over the last few weeks following a slow start to his rookie campaign.
When we talk about Miami's winning streak, first props goes to the defense. And rightfully so! They've been unbreakable. But also deserving of credit is the rookie Waddle, who has become not just one of the most prolific receivers in the league but also one of the most reliable.
In the last five weeks, Waddle has 38 passes on 46 targets – an 83 percent catch rate – for 436 yards. In that span, he's averaging 87.2 yards per game, a number that would give him about 1,400 yards if extrapolated across an entire season.
And while the Saints are decent against running backs, they don't fare as well against receivers. New Orleans allows 175 receiving yards to opposing wide receivers, the fifth highest total in the league, on 13.4 catches. Tagovailoa has a number of different weapons at his disposal, but don't be surprised if you see the Waddle waddle more than a few times tonight.