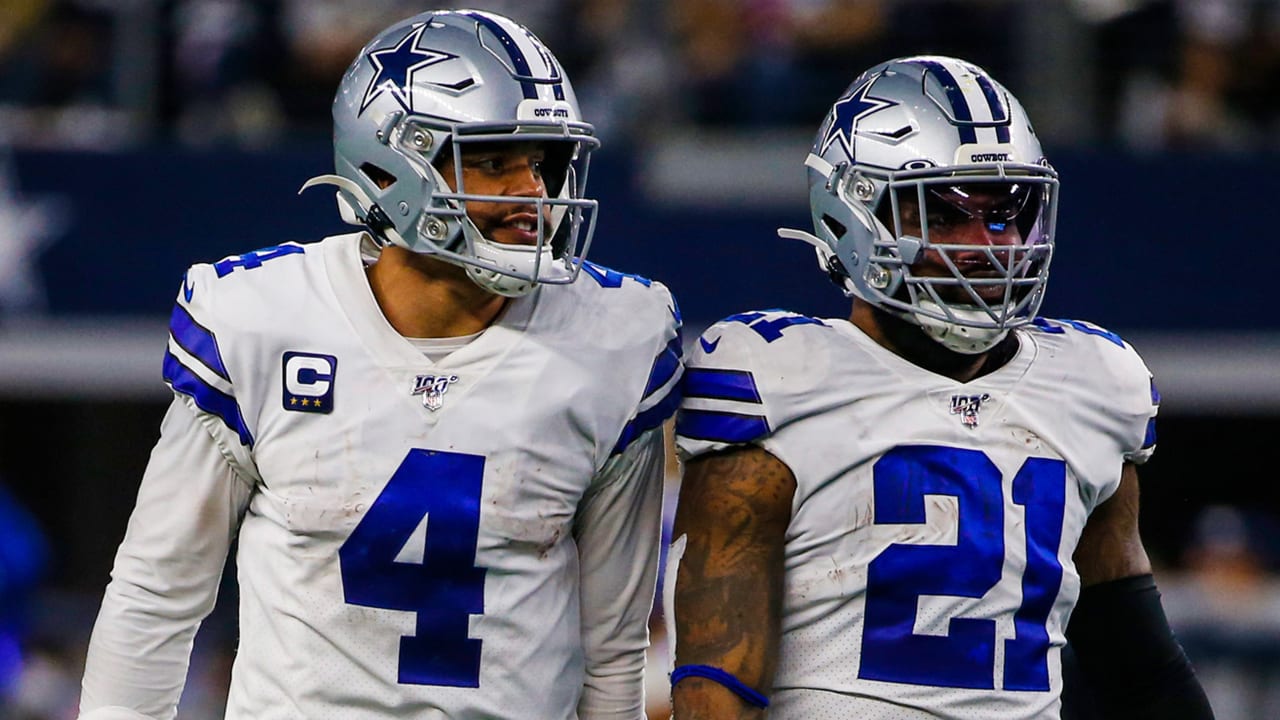 We've been spoiled as NFL fans by how fantastic the primetime games have been this season, and it looks like the stage is set for another classic tonight when the Philadelphia Eagles travel to Dallas to take on the Cowboys in an NFC East rivalry game.
The Eagles, fresh off a defeat to the 49ers, are looking for young players like Jalen Hurts and DeVonta Smith to make their marks in a massive primetime showdown. The Cowboys, meanwhile, would love nothing more than to knock off a division opponent in front of their home fans.
Here are my best bets for tonight's Monday Night Football matchup.
Dallas -3.5
On the surface, it might be tempting to take the Eagles to cover +3.5 or even win outright. After all, Jalen Hurts has looked like a dangerous dual-threat quarterback since gaining full control of the starting job and the Eagles are two weeks removed from dispatching the Falcons 32-6 in Atlanta. But the home-field factor has always been important in rivalry games like this one, especially in primetime. Specifically in regard to this matchup, the home team has both won and covered the spread in each of the last five games these teams have contested against each other. For Dallas, that includes wins of 20 and 27 points. Simply put, they defend their turf when the Eagles come to town.
On the field, Dallas have loads of weapons that can expose a weak Philadelphia secondary. Amari Cooper has been one of the NFC's best receivers since moving to Dallas. CeeDee Lamb is building on his impressive rookie campaign. Ezekiel Elliott, for all his early struggles, is still one of the league's best running backs. But perhaps most importantly, Dak Prescott is back and healthy. And while he isn't all the way back to where he was before he got hurt in 2020, he's already gone toe-to-toe with Tom Brady in primetime this season and is averaging 320 passing yards in the first two games.
Under 52
These teams have both shown that they have some struggles finding the end zone, and 52 is a high number. In fact, in the team's last ten meetings, the total has never closed above 50.5, and even with lower totals, the UNDER has hit in six of the last nine meetings between the Cowboys and Eagles. I have concerns about the Eagles offense in primetime – it includes a first-year starting quarterback and a rookie WR1, meaning it could take them a couple drives to get going. When (or if) they do, they're still in one of the most hostile territories in football – could points be hard to come by for the Eagles?
Take this stat as well: in nine of the Eagles' last twelve games, the total has gone UNDER. It's also gone UNDER in four of their last five games against NFC East opponents. The rivalries in the division are well-documented, and I don't think it's a fluke that these contests tend to be low scoring and home-team dominated – it's hard to travel to another stadium in the NFC East and put points on the board.
Dallas 1Q -0.5
Combine the reasoning for the first two picks and this one is an obvious one. Philadelphia, between playing behind enemy lines in primetime and playing a relatively inexperienced offense, will have troubles putting points on the board early. On the other hand, Dallas has come out of the gates well in each of their first two games this season – they finished the first quarter tied with Tampa Bay in the season opener and they jumped out to an 11-point lead against the Chargers after fifteen minutes in Week 2. They should have no issues getting the hotter start of the two in this game, backed by a raucous home crowd in primetime and bolstered by an offense with no shortage of weapons.
Ezekiel Elliott and Jalon Reagor to both score touchdowns (+450)
It's only a matter of time before Elliott fully introduces himself to the 2021 season. There's no better team to do it against than with a division rival. Elliott has been good against the Eagles in his career – he averages 140 yards per game and has found the end zone three times in eight games. He also averages 4.7 yards per carry and 7.5 yards per reception against Philadelphia. He is the best running back that the Eagles have played this season, and Elliott has always played well at home.
Reagor is the hotter take of the two, but the Cowboys have had trouble this season with keeping WR2 and WR3s out of the end zone. In just two weeks, they've allowed touchdowns to Antonio Brown, Chris Godwin, and Mike Williams. While it seems Dallas handle top receivers well – Mike Evans and Keenan Allen were both held in check – receivers further down the depth chart have found the end zone consistently. That bodes poorly for DeVonta Smith but it's good news for Reagor, who's already found the end zone once this season (Week 1 vs. Atlanta).