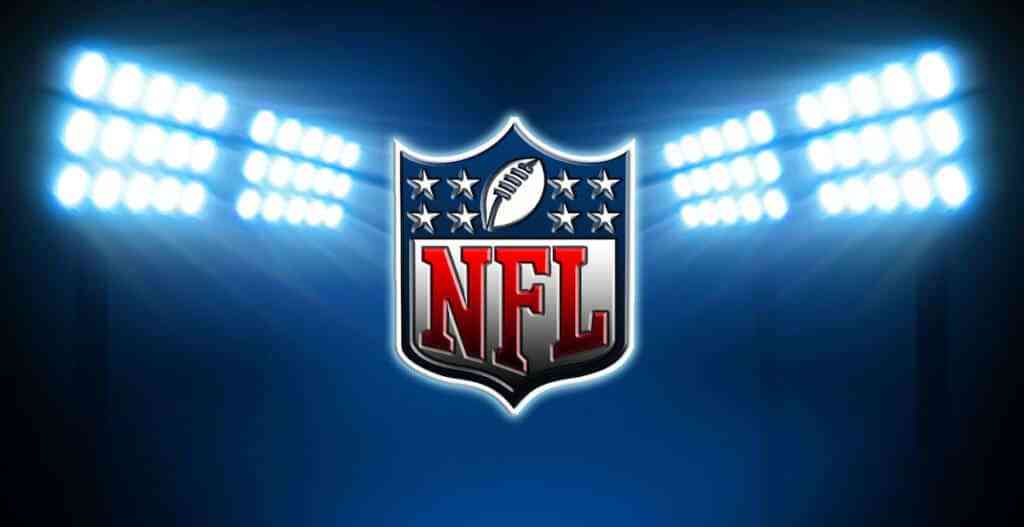 With the advances in technology, the National Football League can be watched in a variety of ways. Methods such as streaming on devices such as mobile phones and tablets have become the norm among consumers worldwide.
Online streaming has never been as popular as it is now due to the rise of cord-cutting. Strike 7 Sports list and analyze the best live streaming websites to watch the NFL online. I have experience utilizing each of the five platforms that are listed within this post. 
 1. YouTube TV
Price of YouTube TV: $49.99 a month
Sports Talk 365 recognizes YouTube TV as the number one cord-cutting option for sports fans in America. For the amount of $49.99 a month, you will have access to features such as an unlimited cloud DVR, which does not run out of space. With an unlimited cloud DVR, you can record all of your live NFL games and watch them on a later day.
What separates YouTube TV from other streaming services is that you have access to watch live local channels such as NBC, Fox, CBS, and ABC. Those are the networks that show the live NFL games every week. For the most part, you need to be near a medium-size to a large city to have access to watch the four live networks previously mentioned with YouTube TV. 
2. NFL Game Pass
Price of NFL Game Pass: $99.99 a year or Four installments of $29.99
NFL Game Pass comes in at number two on our listing of the best live streaming websites to watch the NFL. Game Pass allows a subscriber to listen to live audio of their favorite NFL team playing in real-time. If you live in a market that does show live games of your favorite NFL team, then purchasing NFL Game Pass is the way to go. Also, once the game has concluded, you are allowed to watch the live replay of the contest within minutes.
Game Pass provides the option of viewing the game in a condensed format, which is about 30 minutes, or the full version of the game without commercials.
NFL Game Pass also provides content on shows such as "A Football Life," "America's Game," and "The Timeline." NFL Game Pass is a streaming service that you cannot go wrong with, especially if you are a die-hard NFL fan. 
3. Sling TV
Price of Sling TV: Blue Package: $20.00 for the first month, then $30,00, Orange Package $20.00 for the first month, then $30.00, Orange+Blue $35.00 a month. 
With Sling TV's Blue and Orange+Blue package, you qualify for the NFL Network, and depending on your location, you will get to watch live networks such as CBS, NBC, Fox, and ABC.
Those networks would allow you to watch live NFL games on Sundays. Overall, with Sling TV, football fans will have the opportunity to view events such as NFL's Thursday Night Football or ESPN's Monday Night Football.
Also, depending on the package that you signed up for, Sling TV offers a cloud DVR service that allows you to record 50 hours of cloud storage. 
4. Hulu Live
Price of Hulu Live: $54.99 a month
A few years ago, the popular streaming service Hulu decided to launch its live platform called Hulu Live. Hulu Live is somewhat similar to what Sling TV offer when it comes to viewing live sports. However, with Hulu Live, there's an option to pay more so that you can add additional cloud recording space than the standard 50 hours that the service offers.
Hulu Live subscribers will also have the option of receiving notifications on their mobile devices on when their favorite team is about to play.
The ability to watch live games on Sundays will depend on the market size of where you are situated. 
5. Amazon Prime Video
Price of Amazon Prime Video: $12.99 a month or $119.00 annually.
One of the many perks of signing up for Amazon Prime is that you can gain access to their on-demand streaming service known as Amazon Video. Recently, Amazon struck a deal with the NFL, which would allow its viewers to watch Thursday Night Football.
Please keep in mind that not all Thursday Night Football games are available on Amazon Prime Video. If you live overseas, Thursday Night Football will be streamed through Amazon Prime Video in over 200 countries and territories, according to Techcrunch.