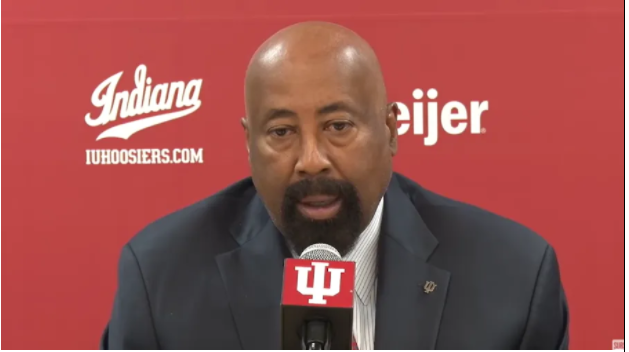 When the latest coaching carousel in college basketball was about to occur, there was eager anticipation to see how many black coaches would get hired.
After all the Black Lives Matter movement protests, it was going to be very interesting to see what would be done to show that black lives matter.
Actions have and always will speak louder than words. It was time for the efforts to back up the words of support for the Black Lives Matter movement.
College basketball coaches saw what the people in the streets did after the George Floyd murder. They said that enough is enough; we must do something about it.
They started to make a change by forming an NABC (National Association Basketball Committee) Committee. Also, they began the McLendon Minority Leadership Initiative, a program that aims to provide more employment opportunities in college athletics.
One of the leaders of the NABC is Craig Robinson, who is executive director of the National Association of Basketball Coaches, is ecstatic by the amount of progress in this latest coaching cycle.
"First and foremost, the coaches are ready. Second, the people doing the hiring are looking differently at their pool of candidates, for whatever reason," Robinson explained.
In this latest coaching cycle, something changed. The numbers so far are 51% for the men and 47% for the women. It is an incredible amount of progress in one coaching cycle.
There are two main reasons why the rate of black coaches has had an enormous breakthrough.
The first one is the former player returning their alma mater. When Michigan hired Juwan Howard, it was huge, but it also opened doors for places like Indiana, which recently hired Mike Woodson. The second one is the people hiring decided to cast a wide net in the coaching searches and hiring black coaches because they believe they are the best.
"It was like our voices were finally heard," said an anonymous assistant in college basketball. "All we want is the opportunity to have a chance to lead a group of men or women."
There is still a lot of work to do. It is ridiculous that in men's basketball, the Pac-12 does not have any black coaches. That is something that needs to change.
However, this latest coaching cycle is a step in the right direction, and that is something we should all celebrate.
Support the great work of the Strike 7 Sports by purchasing licensed NBA fan gear. Items ranged from hats, jerseys, t-shirts, socks, and so much more. We would greatly appreciate it if you would purchase these items from the text link listed below. The revenue generated from today's offer goes into the funding of the Strike 7 Sports platform. Click on the link below if you are interested.
Official NBA Store Merchandise Offers 

Photo courtesy of The Daily Hoosier.