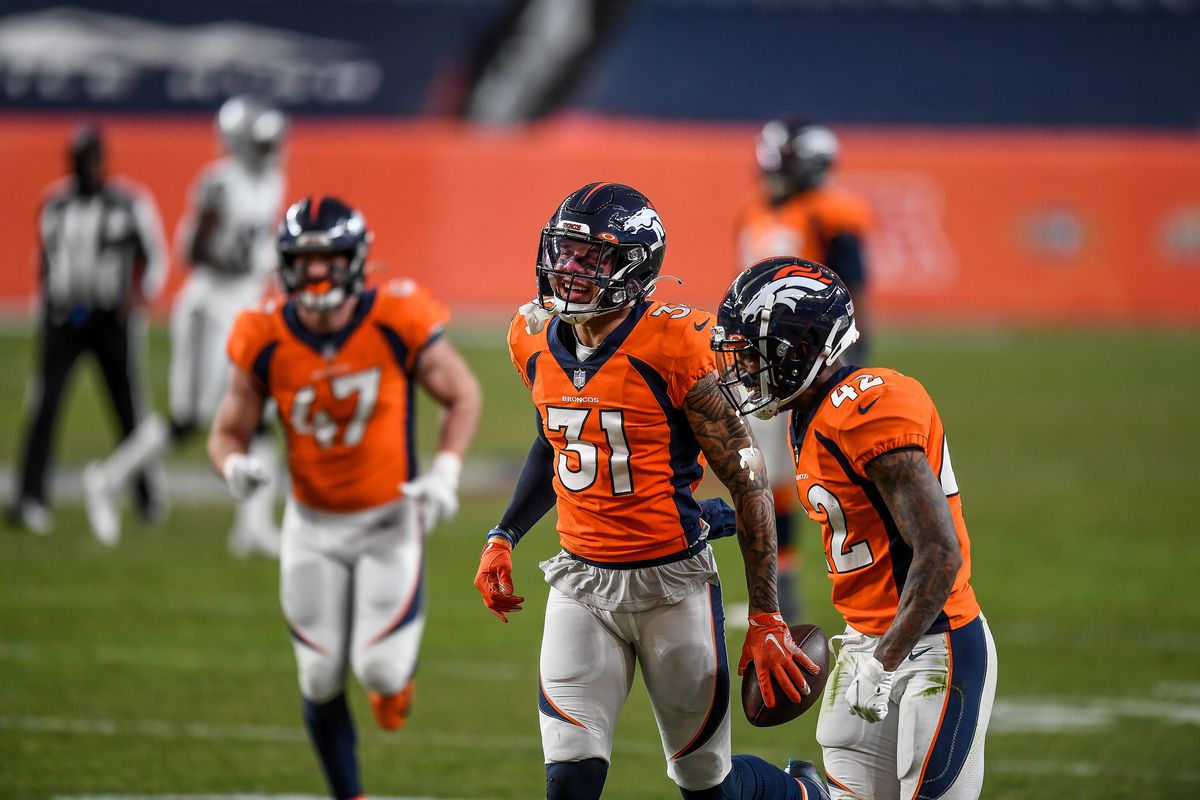 Denver Broncos 2021 Season Preview and Projected Outlook
John Elway built a legitimate Super Bowl contender roster overseeing the Denver Broncos football operations at the beginning of his tenure. From 2011 through 2015, the Broncos won five straight AFC West titles and appeared in two Super Bowls, including a championship victory in 2015. Recently the team has not performed on those levels since the 2015 season, which concluded with a Super Bowl title.
At the time, Elway had a Hall of Fame level quarterback in Peyton Manning that elevated the Broncos to its highest levels.  Ever since Manning's retirement, the Broncos have played musical chairs at the quarterback position. Denver has started a total of 10 different starting quarterbacks.
As a result of the mediocrity at the most crucial role on the team, Denver has yet to return to their Super Bowl contending status. Denver's downfall had gotten to the point where Elway stepped down from his role as team general manager.
Elway is still with the team as president of football operations. However, when it comes to making personnel decisions on the field, the Broncos are now leaning on new general manager George Paton. Paton is inheriting a talented core, but key ingredients are still missing. We will take a look at those key ingredients and project the Broncos' upcoming 2021 season.
Key Ingredients Missing
1. Uncertainty At Quarterback
As previously stated, Denver has had ten starting quarterbacks since Manning retired from playing football. Out of ten quarterbacks, only two have a winning record, Trevor Siemian, and Brett Rypien. In the past two seasons, Denver has placed their hopes on the shoulders of third-year quarterback Drew Lock.
In his rookie season, Lock showed a glimmer of what the team could look like under his watch as the starting quarterback. Lock's second year in Denver finished on a sour note. The former Missouri Tiger tied for the league lead in interceptions and posted an NFL-worst 57.3 completion percentage.
Before training camp started, there was enormous buzz brewing around the idea of the team trading for Aaron Rodgers. At the time, reports were surfacing that Rodgers had demanded a trade from the Packers, and the Broncos would be the perfect landing spot. Eventually, the rumors would die down. Denver's next plan of action was to trade for a quarterback to compete with Lock.
The team decided to acquire veteran Teddy Bridgewater in a trade with the Carolina Panthers. In return, the Panthers received a sixth-round pick in this year's NFL Draft. Carolina will pay $7 million to Bridgewater; the Broncos will pay him $3 million, a source told ESPN's Adam Schefter.
"Acquiring Teddy Bridgewater adds competition, experience, and a strong veteran presence to our quarterback room," Broncos general manager George Paton said in a statement. "He's a talented player and leader who's had success in this league in a number of different situations. At the moment, the Broncos have not named an opening day starter for the upcoming season.
"It won't be tomorrow," Denver coach Vic Fangio said of a decision. "The earliest it would be is early next week, or we'll let it go another week. These guys, both of them — Drew and Teddy, have done well, as you guys have seen, and they've made it a hard decision. We'll give it thorough thought. We've been discussing it with the coaches, with [General Manager] George [Paton] all along, and we'll continue to do that."
Either way, Coach Fangio must be confident in the decision he will make on the Week 1 starter. Based on the outcome, it could have a ripple effect on the Broncos' 2021 season. Outside of Denver, the AFC West has three great quarterbacks in Patrick Mahomes, Derek Carr, and Justin Herbert. If Denver turns the football over while any of the three mentioned are on the other side, the Broncos could be doomed for failure.
2. Questionable Decisions at Head Coach
There are two things needed for a franchise to be successful in today's NFL. A team must have a reliable option at the quarterback position and a head coach to make sound decisions. Currently, Denver has either one of those attributes that make an NFL franchise competitive. Fangio's clock management has been pointed out on numerous occasions. His inability to put Denver in a position to succeed has cost them winning essential games in the past.
Projected Outlook for 2021
Despite being solid on both sides of the football, there's still a lot of uncertainty with the Denver Broncos. Bridgewater is more than capable of providing stability at quarterback, but Fangio's inability to make the right calls will minimize the effectiveness of what he can accomplish. Those factors by themselves could come at the cost of Fangio losing his job as a head coach. The Broncos are talented enough to present a difficult matchup for teams within the division. Until the quarterback situation becomes stable, Denver will be staring at the bottom of the AFC West once again.
Support the Strike 7 Sports platform's growth by heading over to Fanatics.com and purchasing officially licensed gear from the National Football League. Each purchase made through the text link below goes into the funding of the Strike 7 Sports brand. To proceed, click on the link below and enjoy shopping over at Fanatics.
Photo courtesy of Getty Images.