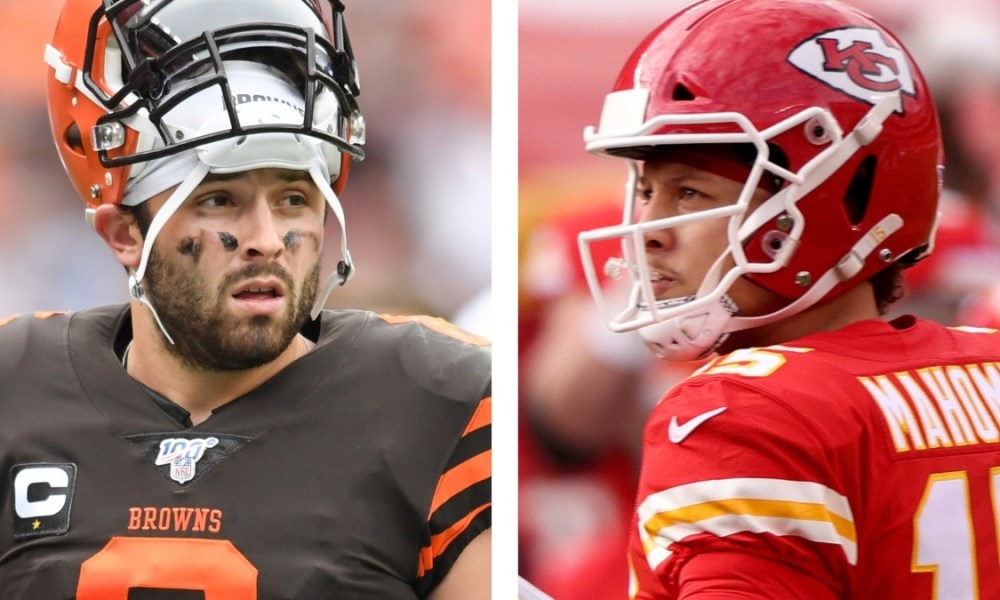 The Cleveland Browns were finally able to get back into the win column in the playoffs after defeating the Pittsburgh Steelers 48-37 last week. It was Cleveland's first playoff victory since 1995. The victory was accomplished with the Browns not having an actual head coach on the sidelines and other important pieces. Before the matchup with Pittsburgh, Cleveland had been dealing with coronavirus issues affecting the team daily.
The Breakdown 
According to reports, Browns Head Coach Kevin Stefanski will be present when the team takes on the Kansas City Chiefs this Sunday in the divisional round. The Browns need to be successful in running the football with both Kareem Hunt and Nick Chubb. Both running backs have unique skill sets that can hurt the Chiefs.
If the rushing attack is successful in the opening portion of the game, then Baker Mayfield can open things up through the air with the play-action pass. The Chiefs may be the defending Super Bowl Champions, but they have shown that they can be defeated in certain games this year.
The Browns must take advantage of any type of mistake that Patrick Mahomes and the Chiefs offense may commit in Sunday's big game. As previously stated, the Browns must stay patient and committed to running the football against the Kansas City rush defense.
The Browns Defense Top Priorities Versus the Chiefs
At a minimum, the Browns defense must not allow Tyreek Hill and Travis Kelcee to both have big games in this matchup. If they do, this game will be over by halftime. The only way that Cleveland would be able to bounce back is by the Chiefs taking their feet off the gas pedal. It imperative that they minimize the damage of what both Kelcee and Hill can do in this contest for a chance to win this Saturday.
Another point is that the Chiefs are not a proficient team on offense when it comes to red zone situations. The Browns defense can get the upper hand if they only allow three points in the red zone instead of seven.
Final Prediction
Overall, this game boils down to which team can successfully run the football and control the time of possession. On Sunday afternoon, we believe that the Chiefs will succeed with those two important attributes, such as running the football and controlling the time of possession. The Browns have had a great season, but their defense is not at the point where they can carry them against a prolific offense such as the Chiefs.
Final Score: Browns 27- Chiefs 38
Photo courtesy of Getty Images.