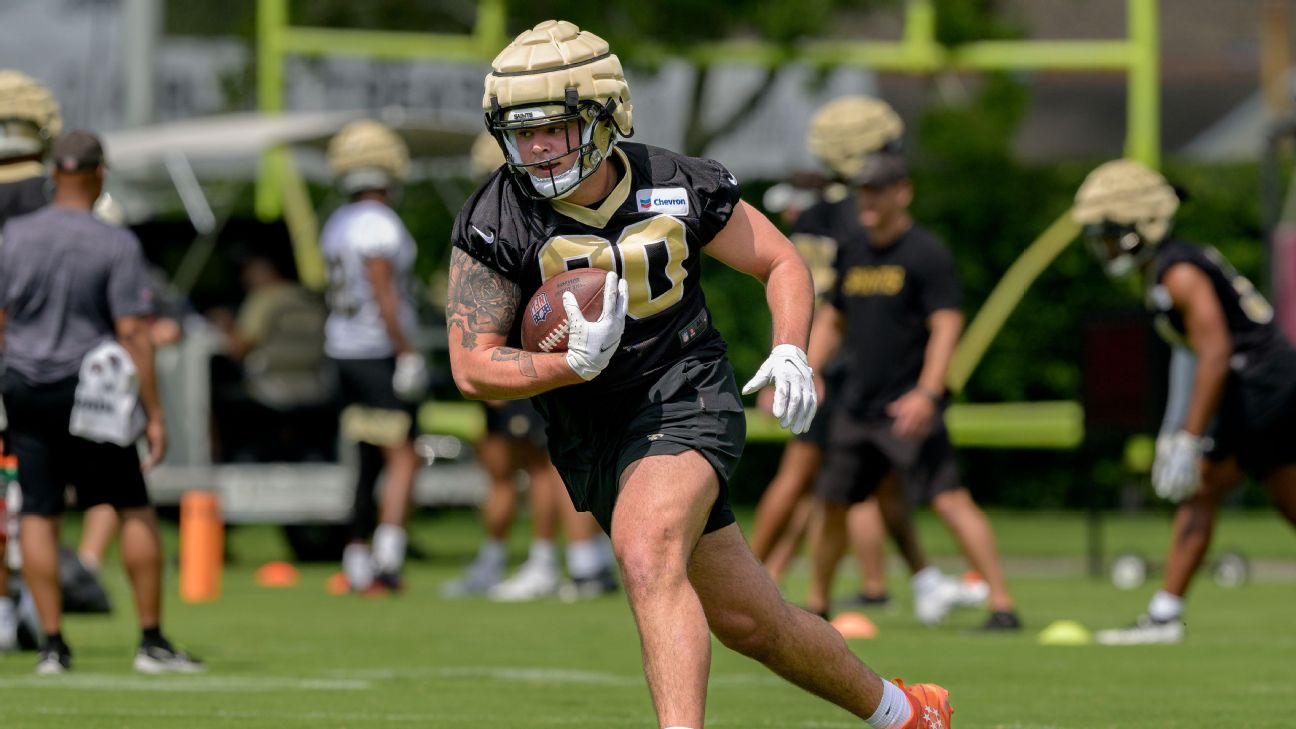 The New Orleans Saints used the 29th pick in the 2023 NFL Draft to select Bryan Bresee, a defensive tackle out of Clemson, but just how impactful might he be in 2023? Bryan Bresee spent the last three seasons at Clemson, impressing in 2020 as a freshman. Coming out of high school, Bresee was the number one recruit in the country. That means he was ranked higher than Bryce Young, CJ Stroud, and defensive standouts Will Anderson and Jalen Carter.
When he arrived at Clemson, the expectation was that he would play right away, and that's exactly what he did. After a strong first year on the team, expectations for his growth in 2021 were through the roof, but that's when the injuries started to hit. Bresee tore his ACL in his sophomore season, limiting him to just four games that year and ending his season on the spot. He would play in eight games in his redshirt sophomore season in 2022 before declaring for the NFL Draft in January.
Some were surprised he decided to declare, with eligibility remaining and perhaps a few points left to prove on the field, but Bresee's dream was to play in the league, and his talent would get him there. The talent versus injury history debate split many NFL scouts on Bresee. He had suffered a minor knee sprain in 2020 and then an ACL tear in 2021, and for a guy down in the trenches, some teams had their concerns about his durability. The other side of that was the natural talent that comes with his game. Bryan Breesee is a game wrecker and can cause many problems with pressure through the middle.
He's a pure athlete who can line up in multiple spots on multiple assignments across the defensive line, and clearly, the New Orleans Saints looked favorably upon his ability to make a real difference for them early in his pro career. Upon being drafted by the Saints, Bresee noted that his little sister Ella would be 'glowing' as she loved watching him play. Ella tragically passed away after battling a rare form of brain cancer during Bresee's redshirt sophomore year this past season. Bresee had spent time with the Saints staff at Clemson for workouts and things, with the scouts and coaches wanting to get to know him better before making the potential selection. As it turned out, he's a member of the Saints and hopes to be a difference-maker right out of the gate in 2023.
Breaking Into the Lineup
As of right now, Bresee is listed behind free agent signings Nathan Shepherd and Khalen Saunders, the latter of which would make a great pairing with the rookie on the interior of the defensive line. Saunders came over having spent the first four seasons of his career with the Kansas City Chiefs and the most productive of those years in 2022. He's a more traditional nose tackle and would free up Bresee to penetrate the line and get through for a tackle for loss or a sack. Veteran Cameron Jordan recently signed an extension that likely means he retires a Saint, music to the ears of the fans that have grown to love the defensive end over the years.
While Jordan is now under contract through 2025, the Saints will need others across the line to play a major role in the pass rush. Marcus Davenport is now in Minnesota, leaving a void on the opposite edge, and that's where rookie Isaiah Foskey might grow into a starting role this season, too, splitting the workload early with Carl Granderson.
With a focus on the first-round rookie, the key will be seeing Bresee stay healthy and earn reps in the starting rotation on defense. The division is up for grabs this year, and one of the keys for the Saints will be disrupting young and inexperienced quarterbacks. Carolina will feature first-overall draft pick Bryce Young, Atlanta is going with second-year Desmond Ridder, and there's a good chance the Tampa Bay Bucs will go with Kyle Trask. Bresee could be a major contributor to throwing all three of those guys off their game, and if he stays healthy, the Saints got some major value for the late-round draft pick.
Keeping Up the 2022 Form
Last season the New Orleans Saints were top five in sacks per game and second in the NFL in passing yards allowed. This year, they'll be looking to replicate that form with a slightly different group.
Demario Davis and Cameron Jordan co-led the team in sacks last year with nine, while Kaden Elliss and Carl Granderson had eight each. Elliss is now with the Atlanta Falcons, as is David Onyemata, and Kentavious Street signed with the Eagles.
Rookies Isaiah Foskey and Bryan Bresee will be looking to fill those roles and contribute to one of football's most well-respected defensive lines. New Orleans loves to blitz and send different personnel, including linebackers and safeties. The additional push from Bresee on the interior of the line gives them yet another angle to stress opposition blockers, and it could be a big year for the Saints' first-round pick.
Show Your Support
Support the great work of the Strike 7 Sports Saints Discussions Section by buying licensed NFL fan gear. Items ranged from Saints hats, jerseys, t-shirts, socks, etc. We would greatly appreciate it if you would buy these items from the text link listed below. The revenue generated from today's offer goes into the funding of the Strike 7 Sports platform. Click on the link below if you are interested.