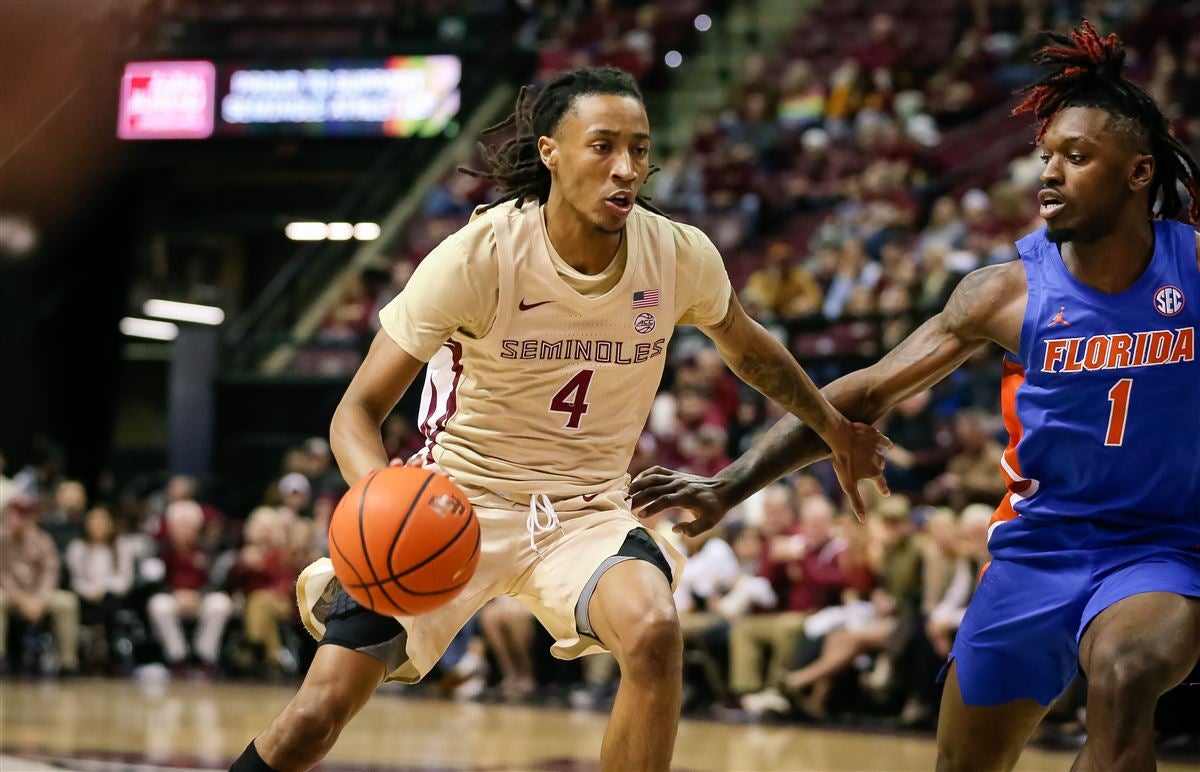 In a move that has sent ripples through the college basketball world, Caleb Mills, the dynamic guard from Florida State, has officially transferred to the University of Memphis Men's basketball program. This transfer comes at a critical juncture for the Tigers, as they look to strengthen their lineup and solidify their position as a contender in the upcoming season. Caleb Mills is no stranger to change in his career thus far. The 6-foot-3 guard has played for three different schools in college, starting at Houston, then transferring to Florida State, and finally landing at Memphis for his fifth season.
He has also faced adversity and challenges along the way, such as injuries, COVID-19 protocols, and personal issues. But through it all, he has shown resilience, talent, and a desire to improve his game. With his skillsets perfectly aligned with Tigers' Head Coach Penny Hardaway's vision, Mills' arrival promises to bring a new level of aggression and opportunism to the team. His vision for the guard position revolves around two key attributes: aggression in attacking the basket and an opportunistic approach to creating second-opportunity shots.
Caleb Mills perfectly embodies these qualities, making him an ideal fit for the Tigers' system. With his lightning-fast first step, exceptional ball handling, and ability to finish at the rim with authority, Mills possesses the aggression needed to constantly pressure opposing defenses. Moreover, Mills has proven himself to be an astute opportunist when it comes to securing second-chance points. His relentless pursuit of offensive rebounds and his knack for being at the right place at the right time allow him to create scoring opportunities for himself and his teammates.
This ability to capitalize on second chances aligns perfectly with Coach Hardaway's emphasis on maximizing scoring opportunities and maintaining offensive efficiency. Mills is a natural scorer who can create his own shot and attack the basket with ease. He has a quick first step, a smooth handle, and a knack for drawing fouls. He can also shoot from the outside, making him a threat from anywhere on the court. He averaged 13.2 points per game as a freshman at Houston, earning a 2019-20 AAC All-Freshman nod, as well as an All-AAC 2nd-team nod in that same season. He followed that up with 9.8 points per game in four games as a sophomore before opting out of the season due to personal reasons.
During his time at Florida State in his third and four years of college, Mills showcased his talent and versatility on the court, leaving an indelible mark on the Seminoles' program. He averaged 12.7 points, 2.4 rebounds, and 2.4 assists in his 2021-22 campaign and 13.0 points, 3.0 rebounds, and 3.4 assists in his most recent campaign. Mills decided to transfer to Memphis after the season, citing his relationship with Hardaway and the rest of the Tigers staff as a major factor. He also liked the style of play and the culture of the program.
"They play fast, they play hard, they play together," he said in an interview with The Commercial Appeal. "They have a lot of fun out there. They're always smiling, always laughing. They're always competing." Mills also saw an opportunity to play a bigger role and have more freedom on offense. He said he wants to be more than just a scorer, but also a leader, a playmaker, and a defender. He said he has been working on his ball-handling, passing, and decision-making skills in the offseason. He also said he has been studying film of NBA stars like Damian Lillard, Kyrie Irving, and Stephen Curry to learn from their moves and mentality.
The potential absence of combo guard Mikey Williams, due to his ongoing legal situation off the court, opens up opportunities for Mills to expand his role within the team, making him one of their premier options on both sides of the ball. Williams, a five-star recruit and one of the most hyped prospects in the country, is facing charges of assault with a deadly weapon and conspiracy to commit robbery in California.
With Williams' uncertain status, Mills becomes an even more crucial player for the Tigers, providing additional scoring and playmaking options from the guard position. His versatility allows him to seamlessly transition between shooting guard and point guard roles, ensuring a smooth offensive flow for the team. Furthermore, Mills' experience and leadership qualities will be invaluable in guiding the younger players on the roster. His ability to communicate effectively and lead by example will foster a positive team culture and inspire the entire squad to reach their full potential.
The arrival of Mills to the University of Memphis Men's basketball program brings with it a wealth of skill, experience, and leadership. Coach Penny Hardaway's vision for an aggressive, opportunistic guard is perfectly embodied in Mills, whose ability to attack the basket and create second-chance opportunities greatly enhances the Tigers' offensive capabilities. Mills' impressive stats and accomplishments at Florida State showcase his talent and readiness to make an immediate impact on a team that most likely lost some of their top players, including G Kendric Davis, who nearly averaged 22 points in the 2022-23 season.
Show Your Support
Support the great work of the Strike 7 Sports Memphis Tigers Section by purchasing licensed NCAA fan gear. Items ranged from Memphis hats, jerseys, t-shirts, socks, and so much more. We would greatly appreciate it if you would purchase these items from the text link below. The revenue generated from today's offer goes into the funding of the Strike 7 Sports platform. Click on the link below if you are interested.