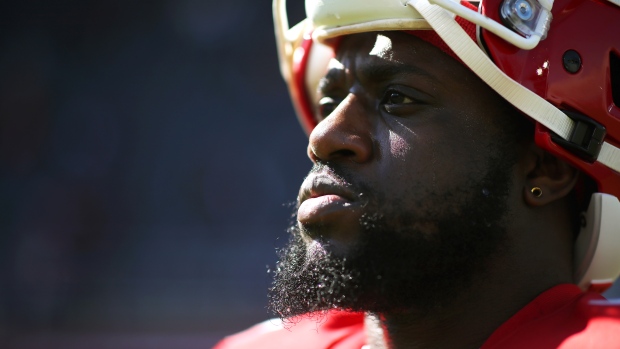 By Jeremy Grace
With no Canadian Football League in 2020 due to Covid-19, the CFL and all the teams start fresh in 2021. One team, in particular, I want to focus on is the Calgary Stampeders. They have signed a player in 2021 that I think could impact the team, especially on the defensive side of the ball. That player is Tavaris Barnes, defensive end, and he played college football at Clemson University.
At Clemson, he helped the Tigers win an Atlantic Coast Conference championship as a freshman in 2011 and played from 2011 to 2014. Barnes recorded 46 career tackles, including nine tackles for loss, and added five sacks, one forced fumble, and two pass breakups in four years as a Clemson Tiger.
He's played professional football in the NFL for the New Orleans Saints making the 53-man roster in 2015, the Seattle Seahawks, Tampa Bay Buccaneers, and Washington Redskins.
The 6'5 270 lbs Defensive End has also played in the Alliance American Football league and the XFL football league. He was a member of the Atlanta Legends and the DC Defenders. In his high school years in Jacksonville, Florida, for First Coast High, he tallied 80 tackles, including 25 tackles for loss with nine sacks his senior year.
Tavaris Barnes will hold down the defensive line and will be a solid force for the Calgary Stampeders. With Tavaris rushing the passer, it will help the rest of the defensive line collapse the quarterback's pocket to throw in, leading to a good amount of sacks. The Calgary Stampeders look to try and compete for the Grey Cup in the 2021 CFL season, and Defensive Lineman Tavaris Barnes is a player on the defensive side of the ball to watch for this year.
Please bookmark Strike 7 Sports to check out the latest content on the current landscape in sports.
Photo courtesy of Getty Images.