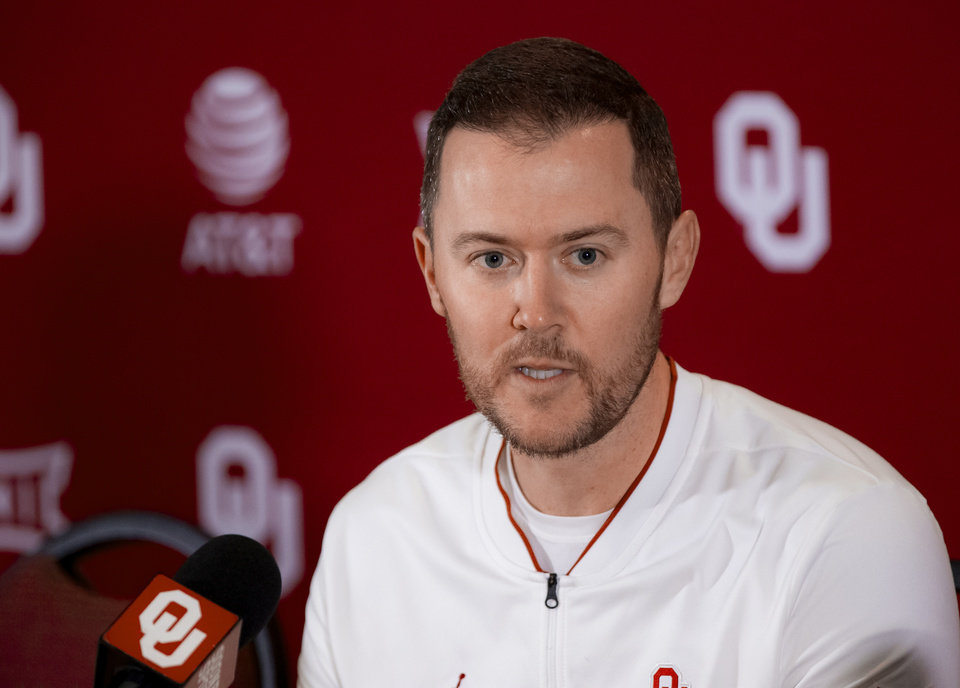 University of Oklahoma football head coach Lincoln Riley has had a lot of success versus most coaches in conference play during his tenure in the Big 12, whether blowouts or close games. However, there is one coach he has not to beat yet: Chris Klieman, the head coach of the Kansas State Wildcats. Klieman has two victories against Riley.
That has a chance to change this year because Kansas State will probably not have the quarterback (Skylar Thompson) that was part of those two upsets in Norman and Manhattan. The other two Kansas State quarterbacks are just not as experienced and dynamic as Thompson is.
The one issue the Oklahoma Sooners better fix quickly is their struggles to score on offense. The Sooners have only combined to score 39 points in their past two games at home. The frustrating part is the past two games they scored on their first possession, so you would think they could put together some more drives together like that.
There is a lot of conversation going around that the offense is struggling because they lack to get explosive plays. The problem with that narrative is you can still be a successful offense by taking what the defense gives you or go into every drive with the idea of letting us do what we can to move the chains. Maybe going to Manhattan will take some pressure off of this offense.
Riley had some very interesting comments when asked about the team's struggles on offense.
"I mean, honestly, it feels a lot like every season at this point. People on the outside may disagree, but I've never felt good or comfortable about where we're at four games into the season ever because you're never that good early," Riley said.
He also had this to say, explaining why Oklahoma is struggling on offense.
"I thought we played very well upfront against Nebraska. We weren't quite as clean the other night. Some of its things schematically we can do better. Some of it's we're playing against the number four defense in the (conference) that's pretty damn good on the front. So we were just slightly off there in the first half, but much improved in the second half, and I feel very confident that we'll build on that," Riley said.
This week presents a great opportunity for the Sooners to put together their best game of the season. They are facing Kansas State's number two or number three quarterback. The defense should continue to have the success they have been having. This means Oklahoma's offense will have plenty of chances to score points.
Coming into the year, many people wondered if this was the year the Sooners could finally have their most complete team in a long time. Many people believed that they could not only win a playoff game but maybe win the national championship.
The Sooners can still accomplish these goals, but first, they got to win the Big 12, which will not be easy.
Photo courtesy of the oklahoman.com
Support the Strike 7 Sports platform's growth by heading over to Fanatics.com and purchase officially licensed fan gear from the NFL, NCAA, and the NBA. Each purchase made through the text link below goes into the funding of the Strike 7 Sports brand. To proceed, click on the text link below and begin shopping.
Licensed NFL, NBA, and NCAA Football Apparel Gear at Fanatics