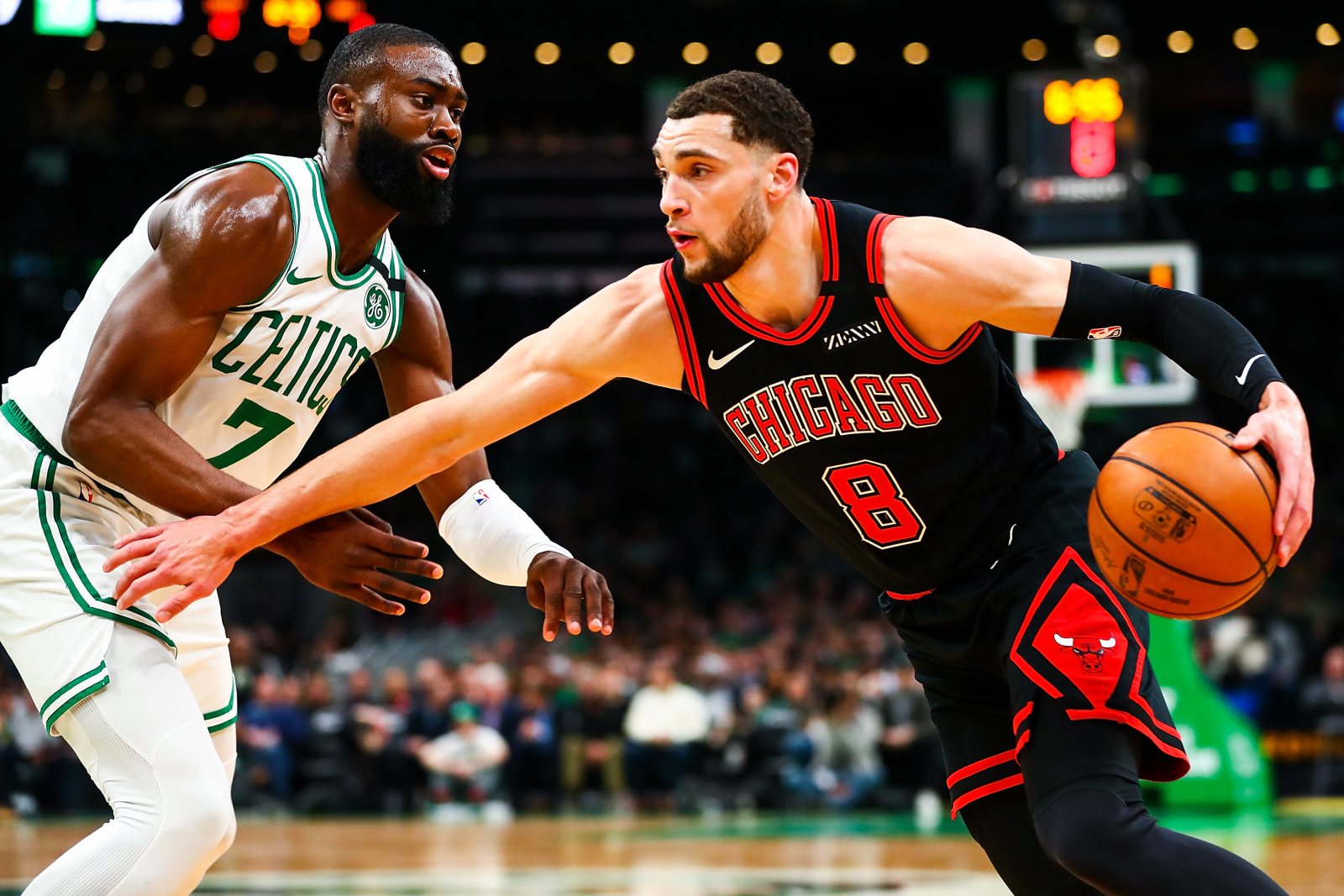 The situation that the Chicago Bulls are going through right now is the primary reason fans, analysts, and talk radio hosts should never buy into a team's hype when it's still early in the season. There's still a lot of basketball left to be played, and things can change for the good or the bad. As for the Chicago Bulls, they are experiencing a rough patch in their schedule.
The Bulls are now on a five-game losing streak after losing to the Philadelphia 76ers on Monday night. When it comes to playoff seeding, Chicago is now only a half-game ahead of Boston for fifth place and only 1.5 games ahead of Cleveland for sixth. MVP hopeful Joel Embiid had another colossal night when he recorded a game-high 43 points to go along with 14 rebounds. Regardless of who is on the court for Chicago, Embiid seems to dominate. After Monday's win over the Bulls, the 76ers are now 11-0 when Embiid faces Chicago in the lineup.
The former Kansas Jayhawk just has Chicago's number when it comes to playing against them. In the previous two games versus the Bulls, Embiid has scored a total of 70 points. However, more alarming about the Bulls' recent struggles is that they are not competitive against the league's best franchises regardless of the conference. After last Friday's loss to the Milwaukee Bucks at home, Stat Muse posted an interesting statistic from their Twitter page.
The Bulls are 0-14 vs the top 3 seeds in both conferences this season. pic.twitter.com/NTGMb4nj9F

— StatMuse (@statmuse) March 8, 2022
Outside of facing the top three seeds in both conferences, the Bulls are now 3-16 when facing the NBA's best teams. Guard-forward Zach LaVine remains optimistic that Chicago can recover and become one of the top teams in the Eastern Conference. "We've got to figure out how to win some of these games," LaVine said. "I'll take me and DeMar against anybody in the entire world. I feel strongly about that. I still do. But that doesn't matter if you don't win games. We obviously have to start going out there and putting some of these W's up." While folks may point at Chicago's 3-16 record against upper-echelon teams, there are many factors at play. Let's take a look at a few of them.
The Absences of Both Alex Caruso and Lonzo Ball
The Bulls not having top players such as Steve Caruso and Lonzo Ball as a part of their lineup has severely affected their ability to compete in games. Both players possess skillsets that can make Chicago a dangerous team once the postseason starts. Caruso and Ball are currently out with significant injuries. The latest update given by head coach Billy Donavon was that Caruso would need to be checked out again by a doctor before participating in contact drills.
As for Ball, he has currently ramped up his level of practicing while recovering from a small meniscus tear that he suffered in January. With Ball and Caruso not a part of the lineup, the Bulls are missing excellent defenders and facilitators of the basketball.
Billy Donovan Still Does Not Know How Manage Elite Talent
When has Billy Donovan demonstrated that he is capable of managing elite-level talent? He failed in Oklahoma City when he had players such as Kevin Durant and Russell Westbrook under his guidance. In Chicago, the signs are pointing in that direction. Donovan seemed to have no plan in place that would allow Chicago to remain competitive in those games against some of the league's best teams.
"In these situations, you have to deal with the truth," he said in Monday's postgame presser. "And I think you get frustrated when you don't want to deal with the truth. I've got to be better. I've got to find better ways to help them. I'm in this with them. I think we've all got to be able to do better."
It's okay if the Bulls have a losing record against the NBA's top teams, but only winning three games with a month and a half left on the season is not the momentum needed to go into the playoffs.
Show Your Support
Support the great work of the Strike 7 Sports brand by purchasing licensed NBA fan gear. Items ranged from hats, jerseys, t-shirts, socks, and so much more. We would greatly appreciate it if you would purchase these items from the text link listed below. The revenue generated from today's offer goes into the funding of the Strike 7 Sports platform. Click on the link below if you are interested.