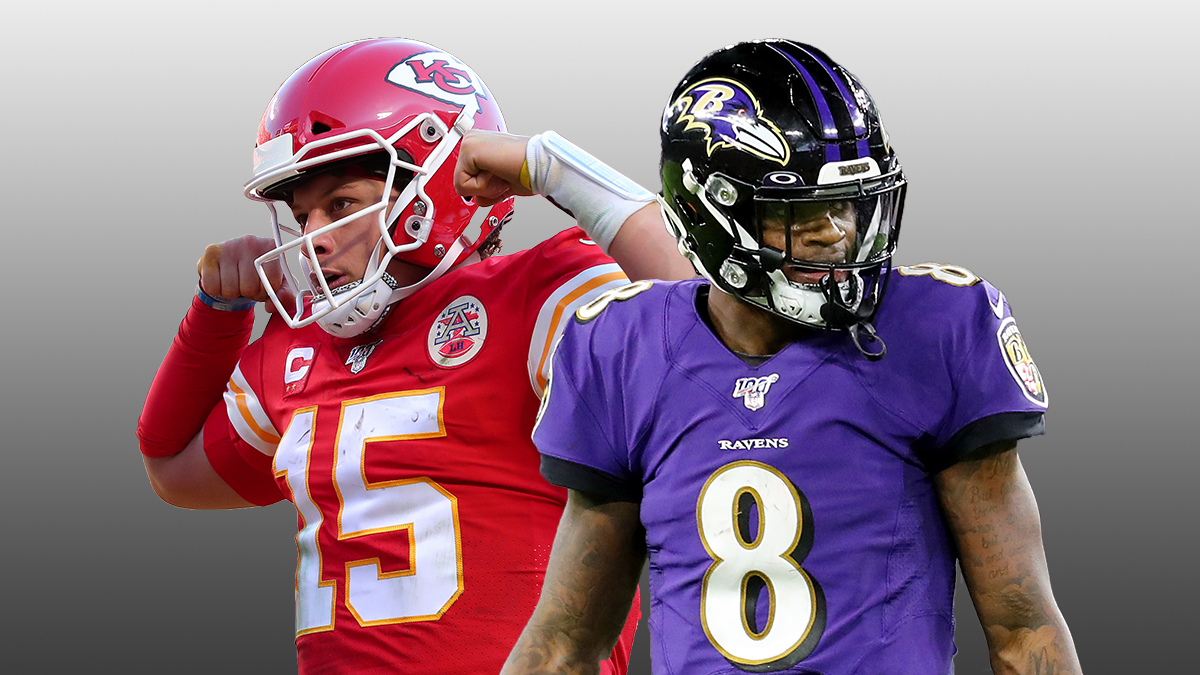 Kansas City Chiefs vs. Baltimore Ravens: NFL Game of the Week Preview for Week 2
Week 1 of the 2021 NFL regular season is in books. Now it's on to Week 2. The Kansas City Chiefs and the Baltimore Ravens had exciting finishes in their regular-season openers in Week 1. Out of the two teams, the Chiefs were victorious. Baltimore lost in a thrilling contest that was decided in overtime against the Las Vegas Raiders.
The injury bug has hit the Ravens roster pretty hard. Running backs JK Dobbins, Gus Edwards, and Justice Hill were lost for the year after suffering season-ending injuries during training camp.
Also, stout cornerback Marcus Peters suffered a Torn ACL injury just days before the 2021 season kicked off. Baltimore immediately signed veteran running backs Devonta Freeman, Le'Veon Bell, and Latavius Murray.
As for the Chiefs, they had to come from behind to knock off the Cleveland Browns, a trending Super Bowl contender in the AFC. Let's break down both teams' offensive and defensive sides of the football in Sunday's game.
When the Chiefs Have the Football
As you may have known by now, no lead is safe against the Kansas City Chiefs. Except for their dismal performance in Super Bowl LV, the Chiefs are liable to recover from any deficit. As long as quarterback Patrick Mahomes is under center, the Chiefs will be a force on offense.
The Patrick Mahomes vs. Lamar Jackson rivalry is projected to become the league's newest battle between elite quarterbacks. So far, Mahomes has a 4-0 series lead over Jackson. Both quarterbacks have numerous accolades between them as well. Mahomes and Jackson have each been a recipient of the NFL's Most Valuable Player award. When it comes to playoff production between the two, it's a different story.
Mahomes has appeared in three consecutive AFC championship games, including a Super Bowl title in 2019-2020. Jackson has yet to reach the pinnacle of success compared to his MVP counterpart. Since 2018, Jackson has made three consecutive appearances in the postseason. However, in each playoff game, he has never advanced past the divisional round. Head Coach Andy Reid has many options on offense that he can utilize to stifle Baltimore's vaunted defense.
Based on what was observed in the Ravens vs. Raiders game last Monday night, you can expect tight end Travis Kelce to have a significant part in Sunday's matchup. I say that because of how the Raiders utilized their star tight end, Darren Waller, to rattle the Baltimore defense. Waller caught ten passes for 101 yards and one touchdown score. Other notable members of the Chiefs offense that can get involved in Sunday's game will be Tyreek Hill, Mecole Hardman, and Clyde Edwards-Helaire.
Defending those individuals will be an arduous task for a Ravens secondary that is currently missing contributors. Not having the presence of Marcus Peters and Jimmy Smith was felt in Monday night's game against Las Vegas. Baltimore gave up an alarming 435 yards through the air to an offense that does not have a clear-cut number one option at wide receiver. That's why Smith must return to the Ravens lineup.
When the Ravens Have the Football
Despite what has been said about Jackson not being an efficient passer, the Ravens offense has been effective under his watch. There will be opportunities for the Baltimore offense to have an impact in this game. Last week, the Chiefs defeated the Browns to start at 1-0, but their defense surrendered 29 points. While the unit is known to make big plays, the Chiefs defense is not an elite group.
Baltimore will have to maintain the same game plan that they utilized last week against Las Vegas regarding offensive production. Offensive coordinator Greg Roman must create a scheme that can allow Jackson to make plays while averting defenders such as Tyrann Mathieu, Daniel Sorensen, and Chris Jones.
If a big play had to come about for the Chiefs, it would be from one of those three individuals. However, the potential game-breaker in Sunday's matchup against Kansas City will be how they utilize wide receiver Sammy Watkins. Watkins was a part of the Chiefs organization when they won the Super Bowl back in 2019. He will be motivated to play against his former team. It is vital that they put him in situations where he can impact this contest for Baltimore.
Final Outcome
Patrick Mahomes is 4-0 against Lamar Jackson. When they face each other on Sunday night, it will be 5-0. While the Chiefs may have a few holes on their defense, Mahomes and the offense will cover up for those deficiencies. Kansas City should be able to counter any offensive output that may occur by the Baltimore Ravens.
Chiefs 35, Ravens 31
Support the Strike 7 Sports platform's growth by heading to Fanatics.com and purchasing officially licensed gear from the National Football League. Each purchase made through the text link below goes into the funding of the Strike 7 Sports brand. To proceed, click on the link below and enjoy shopping over at Fanatics.
Photo courtesy of Getty Images.