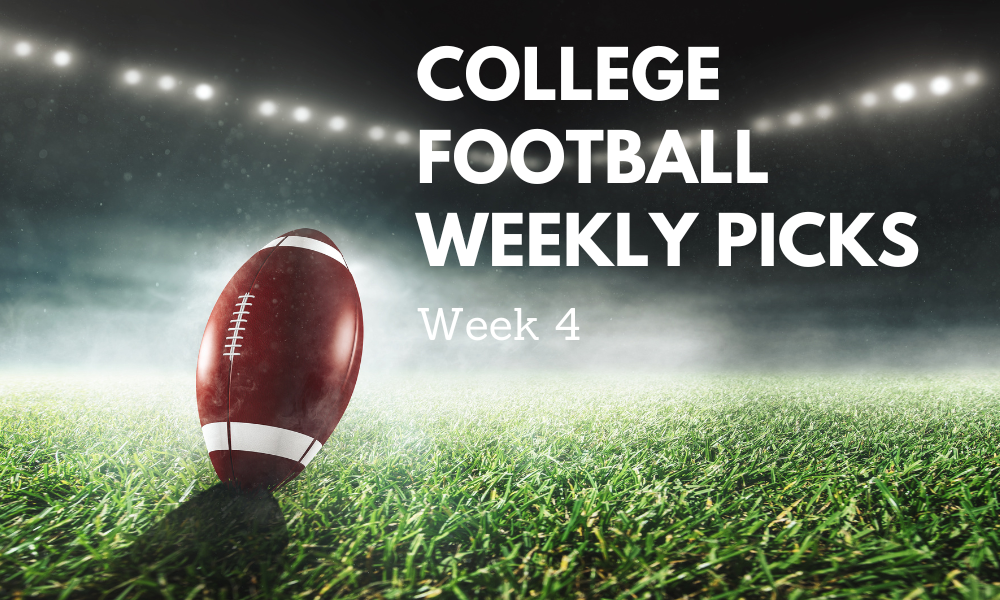 The staff gathered for another preview series and predicted a few college football games for Week 4. Below are our current standings.
Brian: 8-1
Derrick: 6-3
Liaudwin: 5-4
Week 4 College Football Preview Games
Florida vs. Tennessee
Clemson vs. Wake Forest
Arkansas vs. Texas A&M
Duke vs. Kansas
Florida vs. Tennessee
Brian: The game of the week is in Knoxville. The Gators and Vols will be an exciting game, but in the end, the Vols will win. 
Tennessee 35, Florida 24

 
Derrick: It will be another year before the rivalry returns to its mid to late 90s level of intensity. Gators QB Anthony Richardson will break his streak of not throwing a touchdown pass against the Vols, but Tennessee will remain undefeated in the end.
Tennessee, 38, Florida 27
Clemson vs. Wake Forest
Brian: Clemson's first test of the year will be a tough one on the road in Winston-Salem. The Deamon-Deacons win a close game at home.
Wake

 

Forest 35

, Clemson 31
Derrick: Clemson is currently ranked as a top-five team, but the production on the field does not reflect it. They go on the road to face a tough Wake Forest team led by star QB Sam Hartman. The game will be challenging to win, but the Tigers survive for another day.
Clemson 41, Wake Forest 37
Arkansas vs. Texas A&M
Brian: A&M bounced back against a good Miami team last week. This week will be a different story because of Arkansas's potent offense.
Arkansas 38, Texas A&M  28 
Derrick: The Aggies were able to bounce back from their embarrassing Week 2 loss to Appalachian State when they defeated a highly ranked Miami Hurricanes team. They now head to a neutral site in Arlington, Texas, to take on the Arkansas Razorbacks. The Razorbacks have an explosive offense, but the Aggies should have enough talent on defense to minimize their effectiveness. The Aggies enter SEC competition with a 1-0 record once this game is over.
Texas A&M 27, Arkansas 20
Duke vs. Kansas
Brian:  Both schools, known for their basketball programs, are off to a great start this season. In the end, Kansas wins a close game at home. 
Kansas

 

31, Duke

 28

 
Derrick: We're not even at the midway point of the college football season, but the Kansas Jayhawks head coach is the hottest name that's being mentioned for new openings, such as the Nebraska job. I expect the buzz the continue after this Saturday. The Jayhawks advanced to 4-0.
Kansas 34, Duke 31
Sports Betting
Are you going to place a bet on any sporting events happening today or throughout the week? If so, then you need to check out BetUs. BetUs is the ultimate destination for online betting, sports betting, live betting, racebooks, etc. If you are interested, click on the text link BetUs and you will be redirected to their website. We shall receive compensation if you decide to sign up through our affiliate link below.