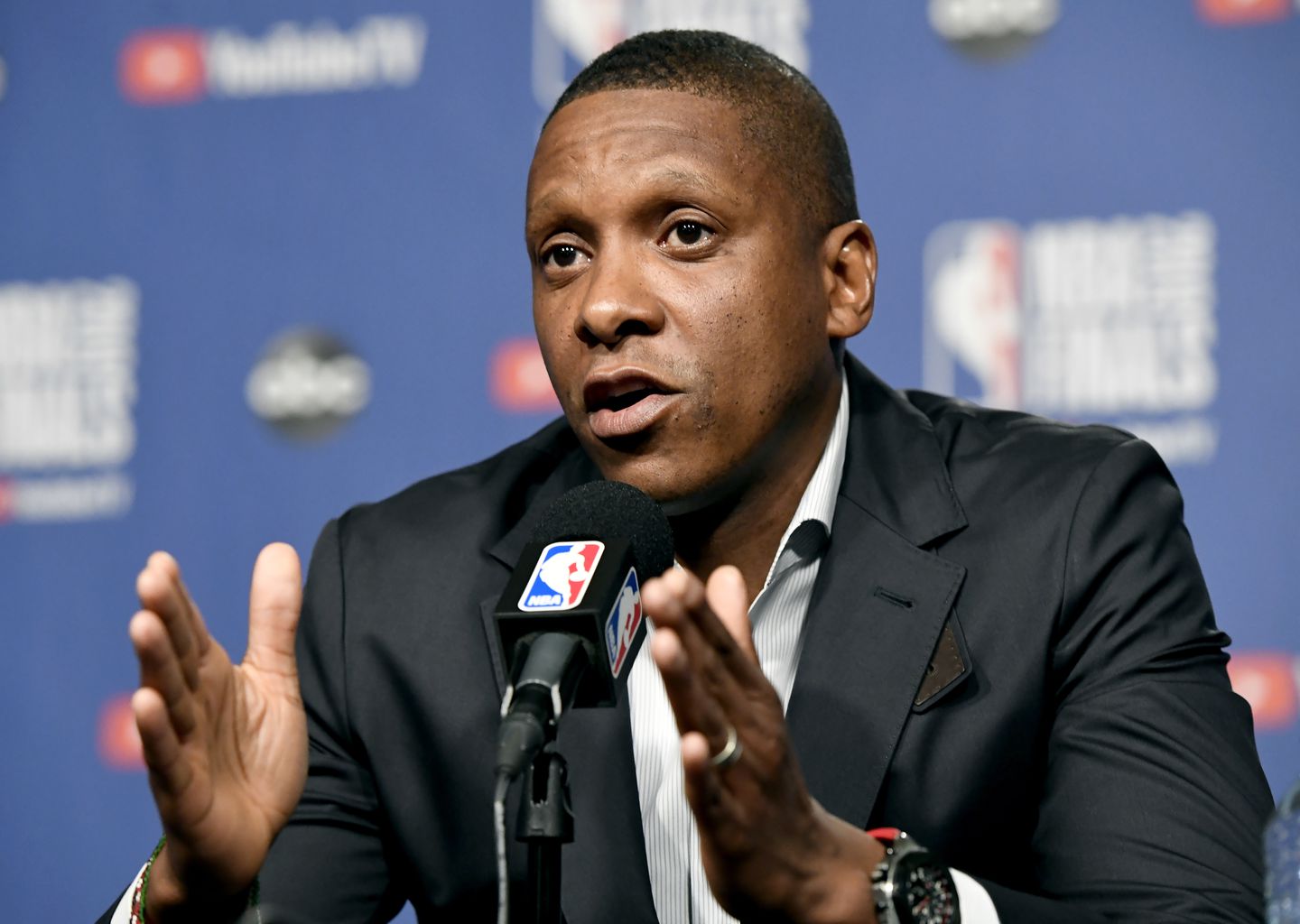 Could Masai Ujiri and Kawhi Leonard Reunite in Los Angeles?
Masai Ujiri, one of the best executives in the NBA, will be a free agent and explore new opportunities. He built a championship team in Toronto with Kawhi Leonard, and the two of them could reunite this offseason if the Clippers fall short of expectations.
Steve Ballmer, the wealthiest owner in the NBA, wants to bring the Los Angeles Clippers their first NBA championship, and he is willing to do anything to accomplish that goal. Even though the Clippers were playing in the bubble last year, they fell short of expectations by losing a 3-1 series lead to the Denver Nuggets in the conference semifinals.
Ballmer made several necessary changes this offseason to try to get a better postseason result. Ballmer fired Doc Rivers, who had lost a 3-1 series lead to the Rockets a few years ago, to show that there are consequences for not reaching the expectations.
The Clippers hired a championship-winning coach in Ty Lue to try to take them to the NBA Finals and help them win a championship. They made staff and roster changes to improve and improve in the areas that ultimately cost them from reaching their ultimate goal.
So far in the postseason, they are in a dog fight with the Dallas Mavericks, with the series being tied 2-2. They have shown a lot of resilience by rallying from an 0-2 series deficit and not only tie the series but take back home-court advantage.
However, if they fall short of expectations of winning the title, there will be changes made. Those changes will be significant this offseason because Leonard will probably opt of his current contract to get a big payday.
As of right now, Leonard is probably going to stay, but he has to be given a perfect pitch by Ballmer to show him that they will have all the pieces to win a championship. The Clippers need an upgrade grade at the point guard position, and if they do not win the title this season, that will be a big reason.
This is where hiring a guy like Ujiri could make the ultimate difference. Ujiri and Leonard have worked together before and have a strong relationship. Ballmer can write a blank check to try to persuade Ujiri to come to Los Angeles and have complete control of basketball operations and help them win that elusive title.
Support the great work of the Strike 7 Sports by purchasing licensed NBA fan gear. Items ranged from hats, jerseys, t-shirts, socks, and so much more. We would greatly appreciate it if you would purchase these items from the text link listed below. The revenue generated from today's offer goes into the funding of the Strike 7 Sports platform. Click on the link below if you are interested. The link will take you to the Fanatics.com website.
Official NBA Store Merchandise Offers 
Photo courtesy of Frank Gunn/Associated Press/The Canadian Press VIA AP