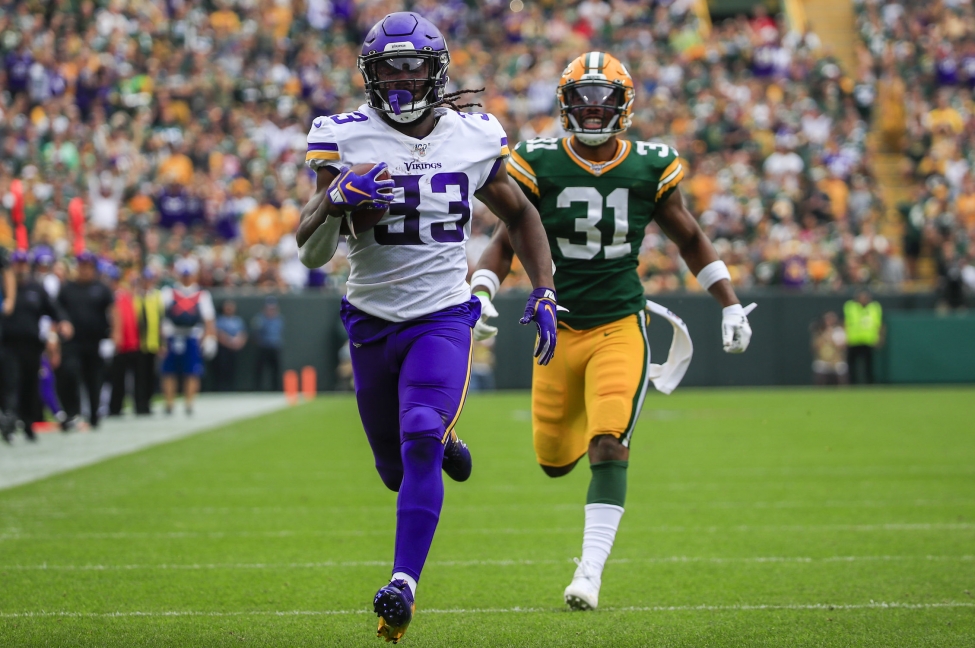 One of the key cogs of the Minnesota Vikings football team in Dalvin Cook may not show his face once training camp starts next month. ESPN's NFL Insider Adam Schefter reported that the former first-round pick out of Florida State would be preparing to hold out if a new deal is not made.
Minnesota Vikings Pro Bowl running back Dalvin Cook will no longer participate in any team-related activities until and unless he receives what he determines to be a "reasonable" deal, a source said Monday.

"He's out," a source told ESPN. "Without a reasonable extension, he will not be showing up for camp or beyond."
In a previous article, Strike 7 Sports had listed Cook as one of their dark horse NFL Most Valuable Player candidates for the 2020 season. We believe that he was only getting started in Minnesota after compiling over 1,600 yards from scrimmage last season. Without Cook in the Vikings' backfield, it leaves the team in a vulnerable situation going into the regular season.
The presence of Cook allows the Vikings' offense to become more explosive, and it gives their quarterback Kirk Cousins a much-needed safety net that will keep opposing defenses honest. The team also does not have wide receiver Stefon Diggs after deciding to trade him to the Buffalo Bills back in March. Without Diggs' presence in the lineup, it takes away the mystique that came with the Vikings' offense.
Until rookie wide receiver Justin Jefferson shows that he can carry the load at the professional level, you can expect defenses to focus on double-teaming Adam Thielen. If Cook's presence is missing for an extended period, quarterback Kirk Cousins could be in a world of hurt, and the chances of the Vikings winning the division become slim.
Head Coach Mike Zimmer's operation method on offense involves running the football and controlling the time of possession. You can expect his voice to be heard concerning this situation going forward. Dalvin Cook is an essential piece of what the Vikings want to achieve on offense as a football team. 2019 was Cook's best season so far as a Viking. He rushed for 1,135 rushing yards and 13 touchdowns.
Photo courtesy of Tannen Maury/EPA-EFE.