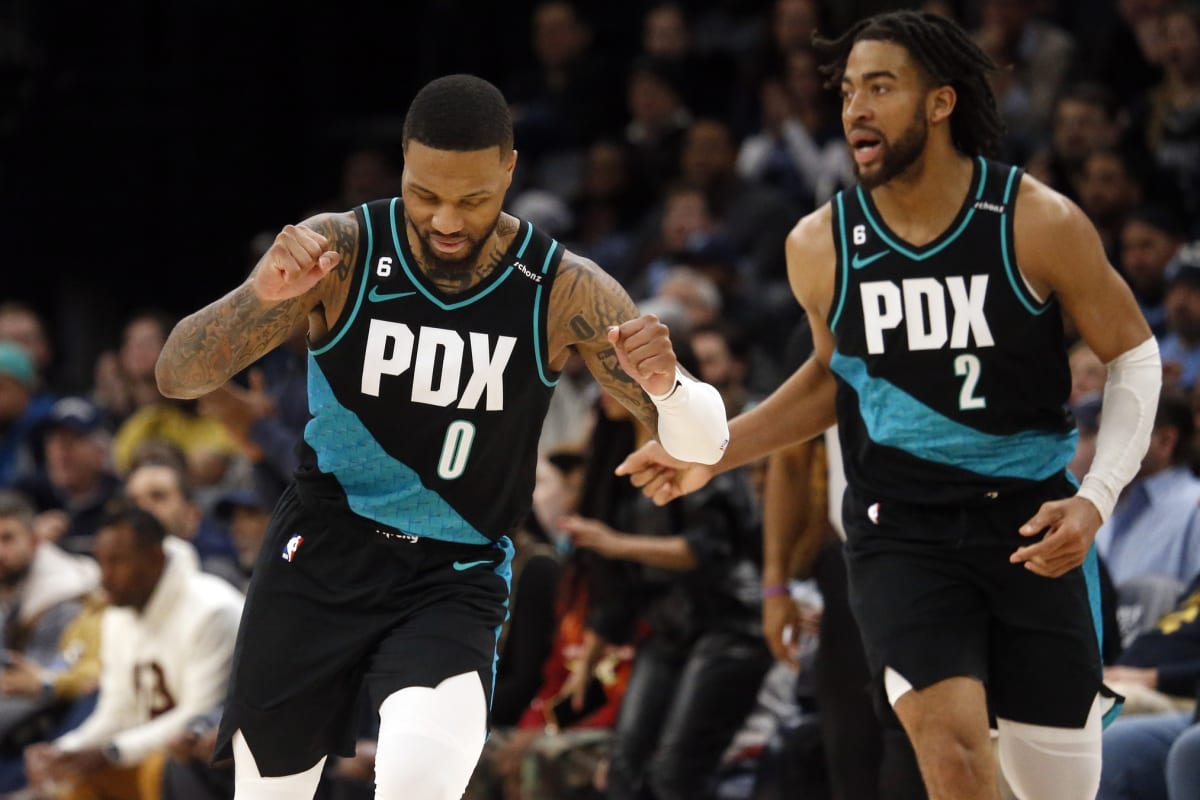 Portland Trail Blazers guard Damian Lillard has been on a hot streak. On Wednesday night, the Memphis Grizzlies found out first-hand. Lillard drops 42 points on the Grizzlies despite solid efforts from Ja Morant, Jaren Jackson Jr., and Desmond Bane. But when it's "Dame Time," the Trail Blazers can be difficult to stop, no matter how efficient their opponents' efforts are. In January, Lillard had recorded at least 40 points on five different occasions. 
The trend will continue in February. Small forward Dillion Brooks drew the initial assignment of guarding Lillard. The strategy looked to be a success early on until Lillard began to lock in and dominate. "I didn't play good enough defense on Lillard," said Memphis forward Dillon Brooks, who had the defensive assignment most of the night on Portland's top scorer. "He started hitting shots. Even though they were tough shots, I've got to do something to contest them. Do something to discourage him from shooting when he starts getting hot." 
As for the Grizzlies, it's another game where their productivity in the fourth quarter has become stale. They were in control for most of the game until the fourth quarter arrived.
Portland was able to outscore Memphis 38-22 in the fourth quarter, which allowed them to win for the fourth time in five games. Grizzlies head coach Taylor Jenkins stated that the effort was effective on the court, but when Lillard gets going, he can be difficult to stop. "They just found a way to get open shots," Memphis coach Taylor Jenkins said. "… I thought our guys competed. You've just got to tip your hat. Lillard's on a roll right now, and we were on the wrong end."
Portland defeated Memphis despite losing two key starters in the first half. Jusuf Nurkic injured his calf, and Jerami Grant was not allowed to return after having concussion symptoms.
Offseason acquisition Danny Green made his debut last night, and expected rust from inactivity showed. The three-time NBA champion attempted four 3-pointers in the second quarter, only hitting on one of them. Morant was on the verge of having another triple-double.
He finished the night with 32 points, 12 rebounds, and 12 assists. Morant went scoreless in the second quarter but would make up for it in the third when he dropped 16 points. With the trade deadline looming, Grizzlies fans have to wonder if the team will make a move to address the current deficiencies on the roster.
As of February 2, the front office has seven days to decide how they will navigate the rest of the season. They have the assets necessary to make a serious move, but general manager and executive vice president Zach Kleiman may be content on building towards the future. We will find out for sure in the next few days.
What Lies Ahead
Memphis heads back on the road and will face the Cleveland Cavaliers on Thursday. Before the Grizzlies five-game losing streak occurred, they defeated the Cavaliers 115-114 at home. A key player for the Cavaliers that was missing in the first matchup, Donovan Mitchell will be in action on Thursday.