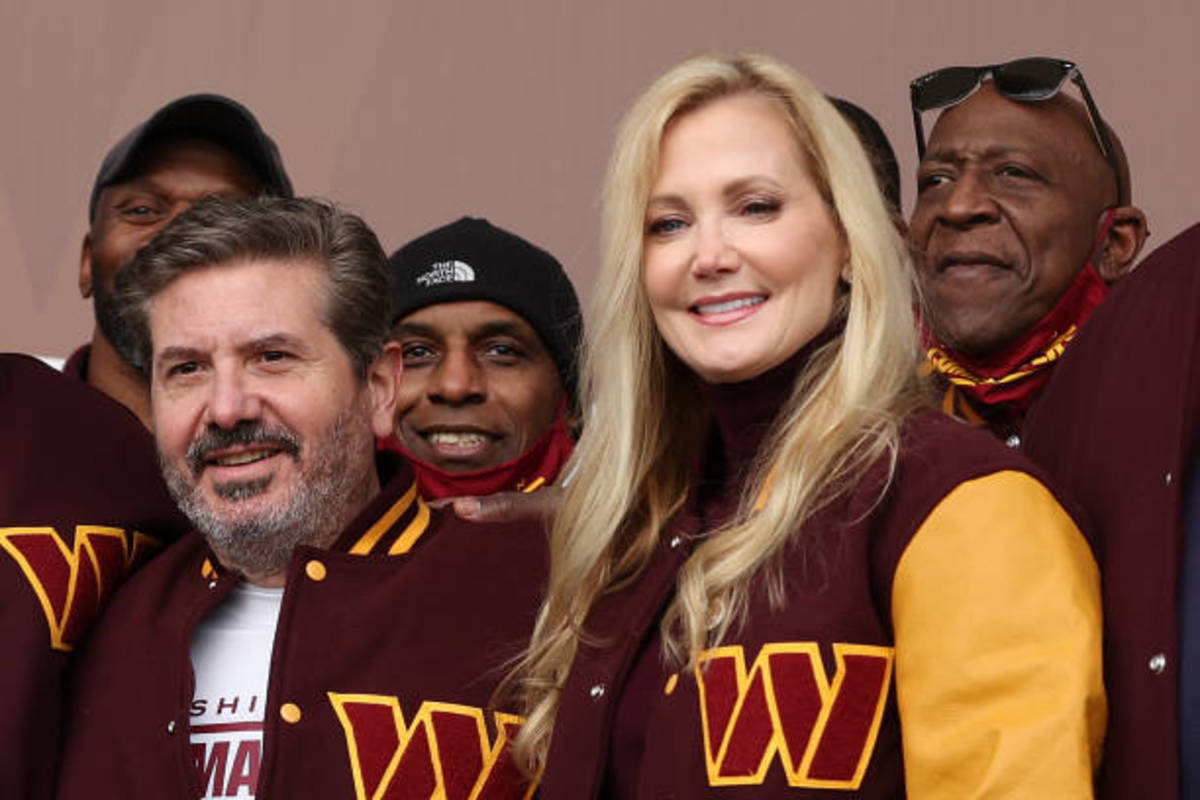 The Washington Commanders are on the verge of being sold, but there seems to be another shocking allegation against their owner Dan Synder. Front Office Sports has the latest details.
"Washington Commanders owner Dan Snyder is inching toward a world-record payday from the sale of a sports franchise.
But the process has been shrouded in mystery due to confidentiality agreements between the serious contenders, which include Amazon founder Jeff Bezos, Philadelphia 76ers and New Jersey Devils owner Josh Harris, and Houston Rockets owner Tilman Fertitta. 
And there's been another process that is understandably even more opaque: the league's second outside investigation, led by former SEC chief Mary Jo White. 
Sources told Front Office Sports that White had uncovered more financial concerns than have been reported to date.
While controlling owners can tap team revenues, sources told FOS Snyder is thought to be one of the few owners — maybe the only one — in the league to pay himself a salary. Snyder's was $10 million before the start of the pandemic, which prompted him to forgo his salary. 
Last year, Snyder's old salary was back along with what one source called a "substantial" raise. While that's not against league rules, White is looking into whether any loans — including the $450 million the NFL approved in 2021 that allowed Snyder to buy out three co-owners — were used improperly.
A Commanders' spokesperson called "the characterization of the White investigation 100% false." The NFL declined to comment on this story."
The Washington Commanders are making moves to secure their future success, starting with re-signing defensive lineman Daron Payne to a massive four-year, $90 million deal with $60 million guaranteed. The team also added center Tyler Larsen and former Browns backup QB Jacoby Brissett to their roster, showing their commitment to building a strong, deep team.
But Washington isn't stopping there – they've also brought on offensive linemen Andrew Wylie and Nick Gates to fortify their trenches. However, they're still missing a crucial piece to their puzzle: a starting quarterback. Despite the Baltimore Ravens designating free agent QB Lamar Jackson with the nonexclusive franchise tag, the Commanders have stated that they're not interested in the 2019 league MVP.
But with the possibility of Jackson signing elsewhere still looming, could Washington be the team to give him the record-breaking payday he's been seeking? As a new owner could potentially be on the horizon, head coach Ron Rivera knows the upcoming 2023 campaign is crucial to the team's success. It's imperative that the Commanders contend for a playoff berth this season, and the addition of a top-tier quarterback like Jackson could be just what they need to make it happen.