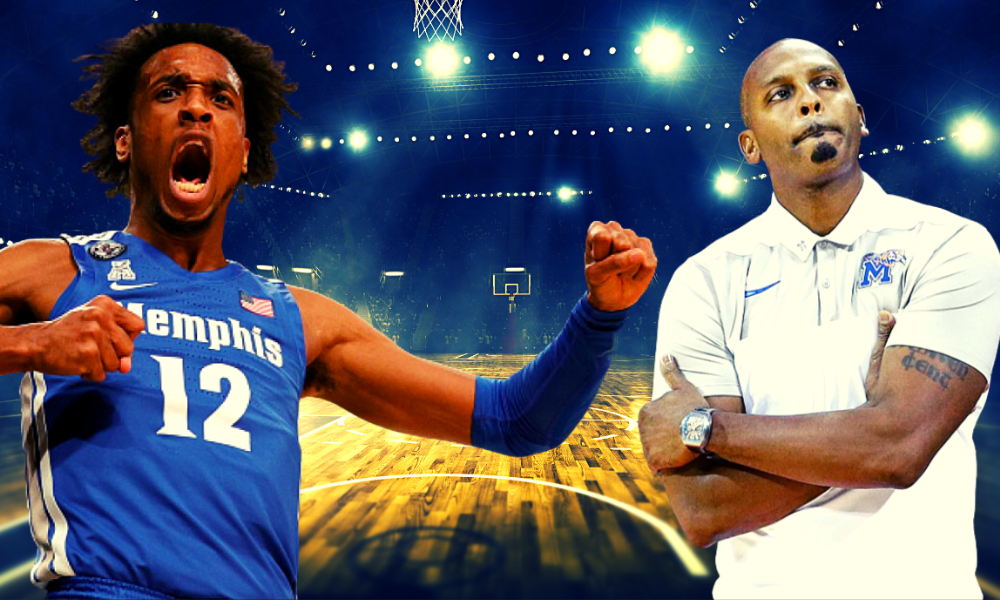 Video Transcript
Today's vlog will recap the latest news surrounding the Memphis Tigers men's basketball program. Significant developments have occurred in the past week, including transfer portal news, potential player returns, and discussions about eligibility. Let's dive into the details and explore what these updates mean for the team.
DeAndre Williams's Possible Return:
One of the major stories revolves around the possibility of DeAndre Williams, a star power forward, returning to the Memphis Tigers. Reports suggest that Williams, an All-AAC player last season, may explore rejoining the team. Initially, there were conflicting reports about his eligibility, but there appears to be a loophole that could allow him to come back. Williams played three seasons with the program, but due to the COVID-19 pandemic, NCAA granted an extra year of eligibility for winter sports athletes. This additional year could potentially open the door for Williams to return, and he has expressed interest in doing so.
The Loophole and Reconsideration:
Williams could apply for reconsideration of the NCAA decision regarding his eligibility, specifically the season he spent at Evansville, where he was ineligible to play for academic reasons. Although that season was classified as a year in residence and counted against his five-season clock, there are arguments suggesting that it should not be considered a season of competition since he did not participate. Williams is evaluating potential grounds for reconsideration and has consulted sports attorney Don Jackson, who has represented other collegiate athletes successfully in similar eligibility relief cases. The situation is still unfolding, but there is a chance that Williams could return to the Memphis Tigers for the 2023-2024 season.
The Impact of Williams's Return:
If DeAndre Williams were to rejoin the team, it would be a significant boost for the Memphis Tigers. As one of the best power forwards in college basketball last season, Williams showcased his versatility and skills, excelling in scoring, rebounding, and shooting. His presence on the court would provide valuable leadership and experience to a team that already has other veteran players. With Williams's potential return, the Tigers could solidify their roster and find the missing piece needed to improve their offensive production. Considering the unjust penalty he received from Evansville and the NCAA, Coach Penny Hardaway would likely welcome Williams back.
Mike Sharavjamts Transfer Portal Entry:
Another noteworthy development involves Mike Sharavjamts, a forward from Dayton who has decided to withdraw from the NBA draft and enter the transfer portal. Sharavjamts, a freshman, started 20 games for Dayton last season and averaged 5.6 points per game. Memphis is among the teams interested in acquiring his services. Sharavjamts is known for his ability to play on both ends of the court and could provide additional depth and versatility to the Tigers' lineup.
David Jones Flipped from Kentucky to Memphis:
Intriguing developments concerning transfer portal prospect David Jones have transpired over the past 24 hours. Jones was reportedly targeted by Kentucky, and it seemed to be a slam-dunk transaction until more twists and turns came about. Reputable college basketball websites have reported that Memphis is now the frontrunner to land the former St. John's forward. Strike 7 Sports examines how Jones could fit into the current landscape of the Tigers roster and how he could potentially become a reliable contributor for the upcoming season.
Conclusion:
The past week has been eventful for the Memphis Tigers men's basketball program. With the potential return of DeAndre Williams and the interest in Mike Sharavjamts and David Jones, the team has opportunities to strengthen its roster. Williams's situation highlights the need for fairness in assessing eligibility and underscores the challenges faced by athletes dealing with NCAA regulations. As the situation unfolds, it will be interesting to see how the Tigers' roster takes shape and how these developments impact the team's performance in the upcoming season.
Don't miss out on the latest and greatest content surrounding the Memphis Tigers and the Grizzlies! Stay connected and up to date by liking, commenting, and subscribing to our YouTube channel, Strike 7 Sports: 901. By doing so, you'll ensure that you never miss a beat when it comes to news, highlights, analysis, and interviews related to your favorite teams. Whether you're a die-hard fan or simply love following the action, our channel is your go-to destination for all things Memphis Tigers and Grizzlies. So, hit that like button, leave a comment to join the conversation, and subscribe to Strike 7 Sports: 901 to ensure you're always in the loop!
Support the great work of the Strike 7 Sports Memphis Tigers Section by purchasing licensed NCAA fan gear. Items ranged from Memphis hats, jerseys, t-shirts, socks, and more. We would greatly appreciate it if you would purchase these items from the text link listed below. The revenue generated from today's offer goes into the funding of the Strike 7 Sports platform. Click on the link below if you are interested.