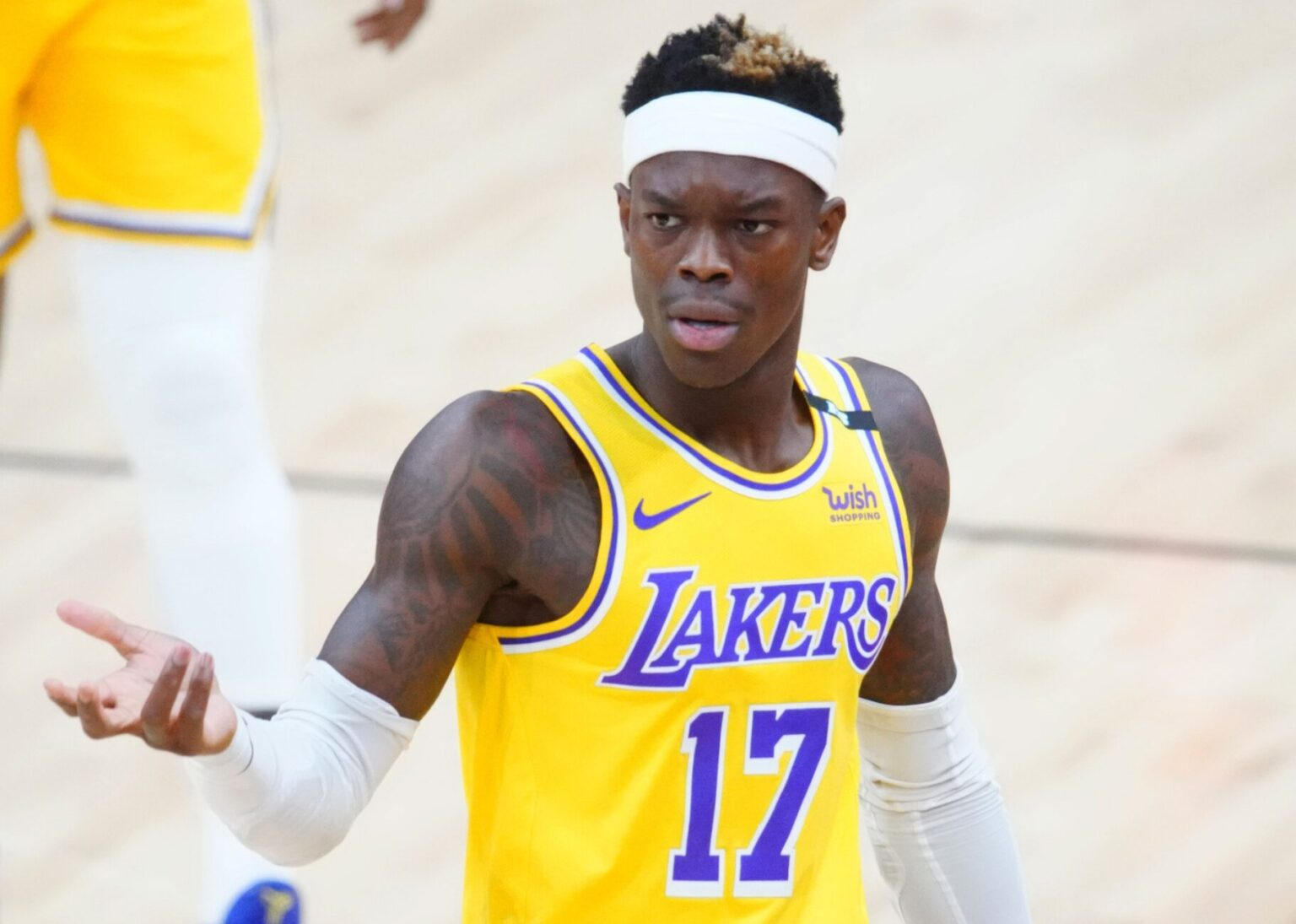 After the season ended for the Los Angeles Lakers, many people around the NBA wondered if Dennis Schroder may regret not taking the Lakers contract offer.
Schroder was traded for two main reasons. The first one was to help the Lakers try to defend their championship. The second and most important one was to be a piece that could help the Lakers for years to come, specifically being on the same timeline as Anthony Davis.
The Lakers believed in Schroder so much that they offered him a four-year $84 million deal as soon as they could. Schroder turned down the offer to try to get more money in the offseason. If Schroder had played better in the playoffs, he would probably have gotten the money he wanted in free agency; the problem is he did not.
Free agency began on August 2 at 6 pm eastern, and the market for point guards will be very competitive. Right now, it will be hard to see any team giving Schroder more than the contract offer he received from the Lakers.
Also, the Lakers recently traded for Russell Westbrook. They no longer need the services of Schroder. They may have upgraded significantly at the point guard position with the addition of Westbrook.
However, the problems with Schroder started shortly after he arrived with the Lakers. Usually, when you join a new team, you accept whatever role the coach gives you. He had some very interesting comments about what his role would be.
"I did this off-the-bench stuff already in two years with OKC. I think I try to move forward, and I think with [Anthony Davis] and LeBron, I can be helpful as a starter in the PG position," explained Schroder.
To be fair, he only gave his opinion, and the coach had the right to start whoever he felt was the best option. The problem is that you put unnecessary pressure on the coach to start you, and most importantly, he would have helped the Lakers more by coming off the bench to provide offense, especially when Lebron was resting.
Most players would appreciate being a role player of a potential championship team regardless of whether they start or not. Schroder will probably be better off signing a short-term deal with a team to increase his value. But right now, he probably will regret not taking that deal from the Lakers.

Support the great work of the Strike 7 Sports by purchasing licensed NBA fan gear. Items ranged from hats, jerseys, t-shirts, socks, and so much more. We would greatly appreciate it if you would purchase these items from the text link listed below. The revenue generated from today's offer goes into the funding of the Strike 7 Sports platform. Click on the link below if you are interested.
Official NBA Store Merchandise Offers 

Photo courtesy of the lakersdaily.com