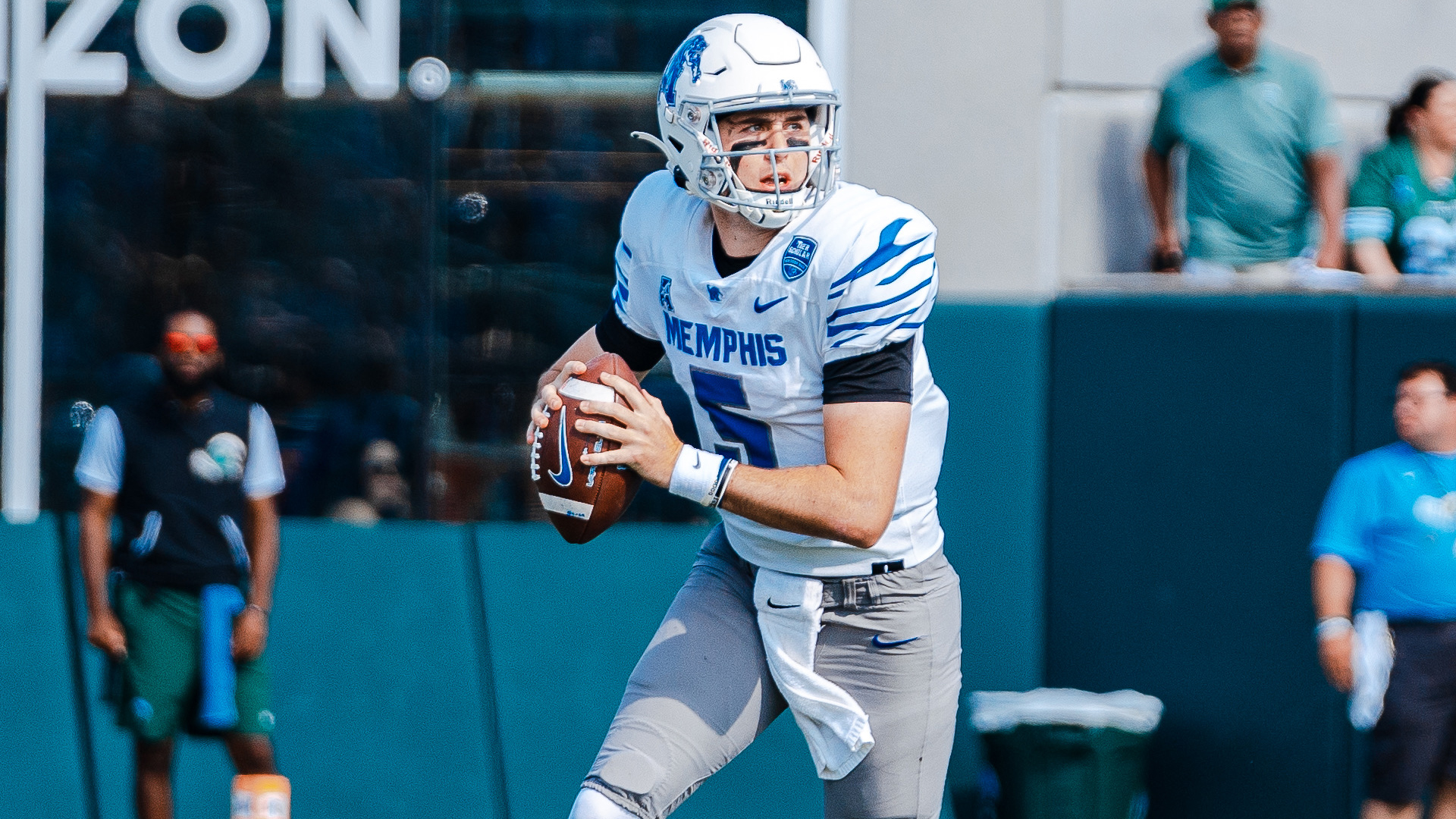 Heading into his fourth season as head coach of the Memphis Tigers football program, Ryan Silverfield is under increasing pressure to deliver results. While winning an AAC title in 2023 would undoubtedly benefit the team, it is not necessarily a prerequisite for validating their success. Let's delve into the reasons behind this perspective.
Over the past two seasons, the Tigers' performance fell below expectations, despite qualifying for bowls. Finishing the regular season with 6-6 records in both campaigns, the program's aspiration to compete for AAC championships every year remained unfulfilled. Athletic director Laird Veatch has clarified that merely reaching bowl games is no longer sufficient for the program's ambitions.
"While we are all proud to be at a place where we have reached our ninth-straight bowl game, we know that "just okay" is not okay. While we all watched games where we were incredibly close to additional victories, we know that close is not good enough. I am confident that Coach Silverfield will critically assess himself and his program and identify and make the specific necessary adjustments to turn those close losses into victories. Our administrative leadership team and I have already begun discussions with Coach Silverfield on how we can best continue to support him and his program moving forward as well." Veatch said in a letter sent to Memphis Tigers season ticket holders, fans, and alumni.
The landscape of the AAC has undergone significant changes, with the departure of formidable teams like UCF, Houston, and Cincinnati, who have joined the prestigious Big 12. The Tigers' path to an AAC championship has become less challenging with the arrival of new programs such as Charlotte, Florida Atlantic, UTSA, UAB, and North Texas. While these new additions may possess different reputations than their predecessors, Memphis must still prove itself as the conference's top contender.
The addition of five out of the six new members of the American Athletic Conference (AAC) being situated near some of the largest markets in the country holds significant implications. These programs will likely leverage their proximity to these thriving metropolitan areas to tap into a vast pool of potential donors and supporters. With strong ties to their respective universities, these donors can provide the financial resources to equip these teams with top-notch facilities, coaching staff, and other resources necessary to compete in the newly reshaped conference.
The advent of Name, Image, and Likeness (NIL) in college sports has leveled the playing field to some extent. While Memphis boasts better facilities compared to the newly joined teams, the availability of NIL funding has the potential to attract top talent both in recruiting and through the transfer portal. The Tigers must adapt to this changing landscape and actively leverage NIL opportunities to maintain its competitive edge.
Some argue that winning the AAC title this season is crucial for the Tigers to position themselves as potential members of a Power Five conference. While this theory has merits, it oversimplifies the complex factors involved in conference realignment. Moving to a more significant league depends on timing, market appeal, institutional stability, and other external factors not exclusively tied to winning conference championships.
Even if the Memphis Tigers manage to finish the 2023 season with an impressive one-loss record, secure a spot in a prestigious New Year's Six Bowl, and emerge victorious against their opponent, it may still not be sufficient to ensure acceptance into a Power Five conference for the following season.
While winning the AAC championship is not a prerequisite for validating the Tigers' achievements, a successful season in 2023 is imperative. Memphis must avoid repeating the pattern of barely surpassing a .500 record, which left the team falling short of their aspirations in previous seasons. Demonstrating progress, consistency, and competitiveness is crucial for the Tigers to establish themselves as a force within the conference.
Success should be measured beyond the confines of a single championship. Consistent improvement, player development, and a winning culture are equally important aspects of building a sustainable program. By focusing on these broader goals, the Tigers can solidify their standing and create a foundation for future success.
In conclusion, while winning the AAC championship in 2023 would undoubtedly be advantageous for the Memphis Tigers, it is not an absolute requirement to validate their success. The road to achieving their aspirations has become more manageable with the departure of specific teams and new programs—the introduction of NIL funding further levels the competition, necessitating strategic adaptation. The 2023 season is a crucial opportunity for the Tigers to demonstrate progress and establish themselves as a force within the conference. Memphis can lay the groundwork for long-term success by prioritizing consistent improvement and player development, regardless of the championship outcome.
Show Your Support
Show your support for the Strike 7 Sports Memphis Tigers Section by exploring and purchasing licensed NCAA fan gear. From stylish Memphis hats, jerseys, and t-shirts to cozy socks and much more, our collection offers a range of options to showcase your team spirit. By purchasing through the text link provided below, you contribute to the funding of the Strike 7 Sports platform, enabling us to continue providing comprehensive coverage and engaging content. If interested, click the link below and browse our Memphis Tigers fan gear selection. Your support is greatly appreciated.