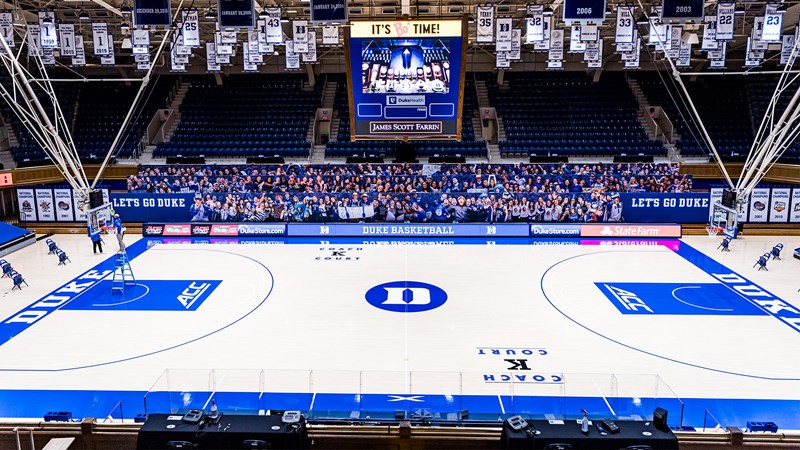 After decades of being a perennial favorite in the NCAA Tournament, the Duke Blue Devils will not be a part of this year's anticipated March Madness event. The tournament is scheduled to be played in Indianapolis, Indiana. The Blue Devils season has ended due to a positive coronavirus case within the program. After the university released the information, the Blue Devils' upcoming game against Florida State was canceled.
At the moment, Duke was recognized as "bubble team" in college basketball guru Joe Lunardi's NCAA tournament bracket. Duke University's athletic director Kevin White released a statement saying that the program's 2020-2021 is over after the cancellation of the game versus Florida State.
"I feel deeply for our players, who have done a terrific job all season in taking care of each other and the team," Duke coach Mike Krzyzewski said as part of a statement released by the school. "I am extremely proud of their collective attitudes and effort, which could not have been stronger. We are disappointed we cannot keep fighting together as a group after two outstanding days in Greensboro. This season was a challenge for every team across the country and as we have seen over and over, this global pandemic is very cruel and is not yet over. As many safeguards as we implemented, no one is immune to this terrible virus."
The Blue Devils had advanced to the NCAA tournament for 24 consecutive seasons. The last time that they did not qualify for the tournament was in 1995.
Photo courtesy of Duke Athletics.