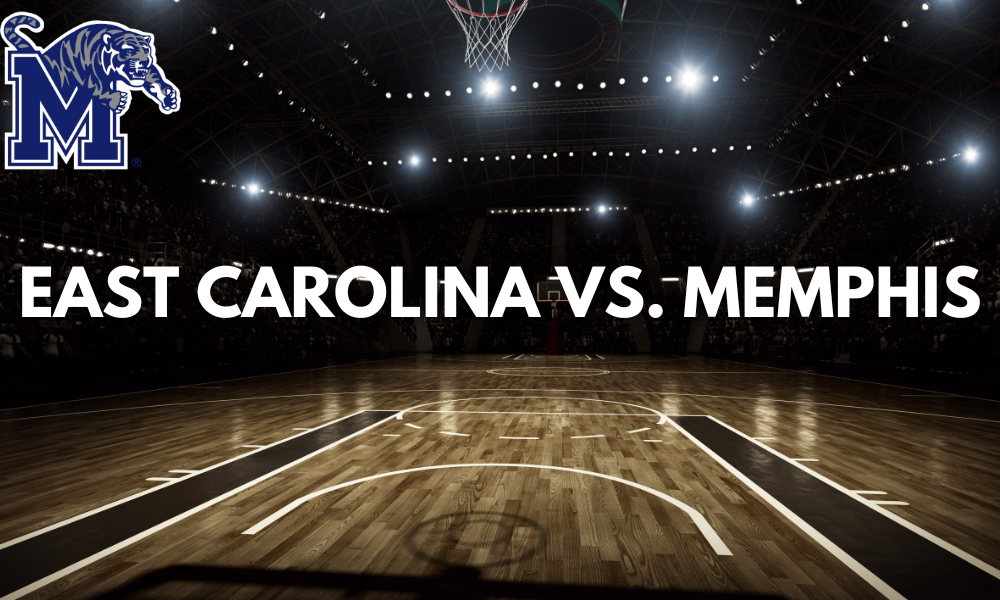 The Memphis Tigers are off to a shaky start in the opening stretch of their AAC schedule. They are currently 1-1 after falling short against the Tulane Green Wave 96-89 on New Year's Day. They look to return on the winning side this Saturday against the East Carolina Pirates. The Pirates currently have a 10-6 record and 1-2 in conference play. Their recent game was a nail-biter against UCF, in which they lost by three, 64-61.
With both teams losing their previous games, they will be eager to get back in the win column at FedEx Forum. As for Memphis, they have to address a few issues evident in their recent games. Against Tulane, the Tigers surrendered the most points to an opponent for the first time since the Tennessee Vols pulled it off four years ago. It was also the third time this season that they have surrendered 90 points in a game.
"Yeah, defense, for sure," Hardaway said. "I mean, you gave up 90-something points. No disrespect to Tulane, but nobody in the country is supposed to score 90-something points on us. We've given it up before. But, when they do that, it just lets us know that we're not locked in." Coach Hardaway is right, no team is supposed to be efficient like that against one of better defensive units in the country such as the Tigers. Star point guard and leading scorer Kendric Davis understands the message that Hardaway is trying to convey when it comes to being proficient on defense.
"Coach is coaching us hard defensively," said Davis. "He tells us who the hot guys are, (but) it seems like we're trying to see, can they make shots? We're really daring them to (score), for whatever reason. I don't know, maybe we're not locked in enough. Everything coach brings to the game plan is what we've got to follow and we ain't doing that." Memphis must take every opponent that's on their AAC slate seriously, especially as the countdown to March begins. If you look at the conference standings, a lot of the programs in the league are on the verge of bubble status.
Which means that they will play with increased intensity in every game. But it always seems like AAC opponents appear on the biggest stage whenever Memphis appears on the calendar. In Saturday's game against East Carolina, the Tigers cannot follow a similar pattern that has taken fold in previous matchups. The defense seems to stifle their opponents' top scorer, but they allow other team members to rise to the occasion. Hardaway refers to it as "hot guys" Who could that player be outside of the Pirates' top scorers in Javon Small (15.7 ppg), Brandon Johnson (13.1), and RJ Felton (11.9.)?
A name to look out for is guard Quentin Diboundje who is only averaging 5.8 points per game this season. However, he is East Carolina's top scorer from the three-point line with a 39.4 three-point percentage. For the Tigers to succeed against East Carolina, they must get back to being effective within the paint. It's an area where they have been productive all season.
They are averaging 43.9 points in the paint per game at the moment. Against the Green Wave, we did not see any of that. But will East Carolina make the Tigers' most significant trait on offense difficult? The Pirates have surrendered at most 69 points in their last five matchups. They are currently fourth in the conference in scoring defense by only allowing 67.7 points per game. Another area where they can disrupt Memphis is in the rebounding department. The Pirates are 46th in the country in offensive rebounds per game (12.5). Memphis has had its issues when it comes to battling for rebounds this season.
Prediction
While East Carolina may have a few traits that they could use to their advantage, it will not be enough to give Memphis their second-straight loss. The Pirates seem to have a solid a team, but has played down to their competition in certain games this season.
Memphis 87, East Carolina 74
Show Your Support 
Support the great work of the Strike 7 Sports Memphis Tigers Section by purchasing licensed NCAA fan gear. Items ranged from Memphis hats, jerseys, t-shirts, socks, and so much more. We would greatly appreciate it if you would purchase these items from the text link below. The revenue generated from today's offer goes into the funding of the Strike 7 Sports platform. Click on the blue text link below if you are interested.
Sports Betting 
Are you going to place a bet on any sporting events happening today or throughout the week? If so, then you need to check out BetUs. BetUs is the ultimate destination for online betting, sports betting, live betting, racebooks, etc. If you are interested, click on the text link BetUs and you will be redirected to their website. We shall receive compensation if you decide to sign up through our affiliate link below.