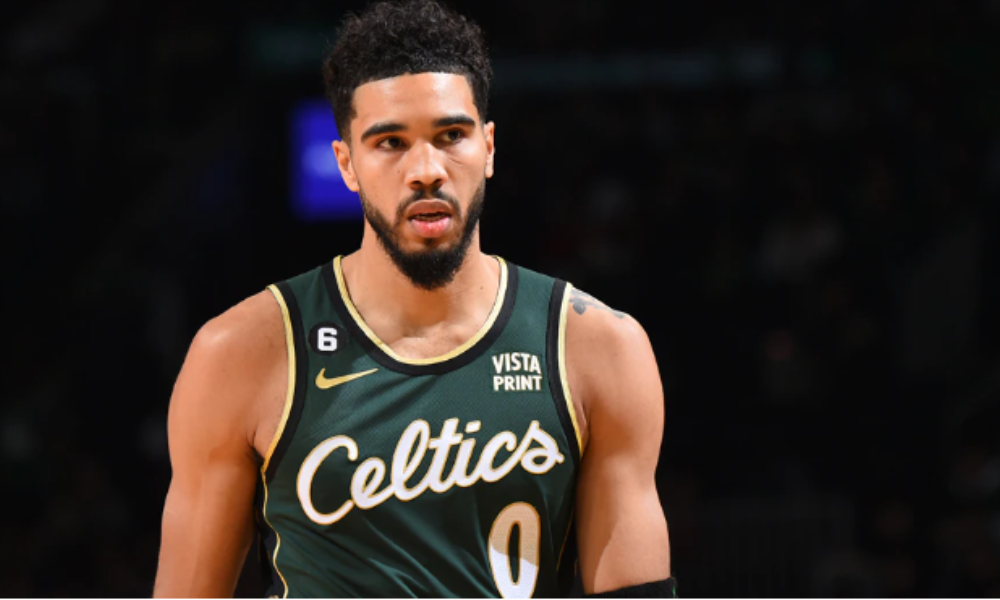 Lakers/Celtics – The West Coast hasn't been good to Boston, but the shot making was there last night and they are clearly a top 2 NBA team. That's not the important side of last night…
The Lakers. A loss for words. An hour staring at the ceiling. This team keeps out-doing itself constantly and it's truly some of the craziest stuff I've seen take place on a basketball court. A 16 point blown lead in the fourth quarter against the Pacers, wow that's probably the craziest moment of the season so far. No, you go to Philly and pull off a crazy fourth quarter comeback only to have a chance to win the game and completely fold from there, wow that's probably the craziest game of the season so far. Then you go back to LA and LAST NIGHT HAPPENS. THE CRAZIEST GAME OF THE ENTIRE NBA SEASON. A 40-5 run?!?!?! You watch the game, and then you head to Twitter Spaces to hear everyone saying exactly what you are thinking. Watching all of these games is an experience unlike any other, and it's amazing to be a part of it  and then join a community of over 500 people all going NUTS on Twitter the second it's over.
This is life right now. I wake up questioning if that really happened, I laugh at myself, I'm constantly asking how the hell that happened. It's a complete joke. But the Lakers are OUR joke. It's weird seeing people HAPPY when they are at a Laker game, and the eruptions that we have gotten this year have been amazing moments in time, but we keep being forced to feel like it was all for nothing when the game results in a loss. Now we can actually get into the basketball and completely break down this team.
I feel so bad for AD because HE IS DOMINATING. Clearly a top 5 player in the league, gave us 37 last night, closed out the first half and went on to play THE ENTIRE REST OF THE GAME. Still, it's him coming up short twice now with these missed free throws at the end of games. It hurts him more than anyone, and that's what HURTS THE MOST. I'm not worried about AD, but every W/L matters so much ESPECIALLY in the wide open West. Bron is being Bron again.
The steals and vintage jams. The blow by on Grant Williams. He's back to being as good as anyone else. The top of this roster is starting to be everything we wanted and that means that the Lakers are a contender! Maybe the record isn't there yet but I see a win vs the Bucks and two blown games vs Philly and Boston that they should have won. Playing the best and being competitive, they are contending vs anyone on any given night. Now we can get into the rest of the roster:
Austin Reaves is freaking great! He has clearly bought in and brings great energy on the court! Someone in the Lakers Twitter space said he's currently in the top 10% of the league for creating his own shot. He has become exactly what this team needs. We have watched Reaves grow up in front of our eyes, and it's been a phenomenal experience. People have identified that Reaves and Troy Brown need to be starting and it's rather confusing as to why this isn't the case. Pat Bev is complete trash and everyone knows it, and it's the same exact thing with Kendrick Nunn. THESE GUYS HAVE TO GO.
The eye test tells us they have to go, and the numbers completely back that up. It's confusing how LA can even get a competent NBA starter for these guys with a pick or two added in, and I understand December 15th is the golden day to make a move, BUT THEY GOTTA GET THIS DONE. Westbrook is such an up and down player. His open threes are game changing (like when they took the lead vs Boston) and overall they GIVE AWAY POSSESSIONS. Last night was somehow an outlier due to the fact that LeBron and AD were GASSED..
But we are starting to see a common theme in these overtime periods. Teams make it impossible for AD to get the ball, and Bron is settling for threes. The Lakers HAVE to understand that teams are ALLOWING Russ to take over late in these games and letting him run the offense and take the shots is playing right into their strategy.
Russ is the perfect spark plug, and he's doing some great things for the team, but he needs to adopt this role ALL THE TIME. He can't play his role well all game and then decide OPE I'm gonna try to be 2015 Russ. All of these game management issues are certainly part of having a Rookie head coach, but again these wins are so important so this needs to be fixed ASAP! The rollercoaster ride will continue. I cannot wait. I do believe the Lakers will be acknowledged as a contender come playoff time!
Kings/76ers – These long road trips are taking the life out of teams. The Kings were playing like a top five team in the NBA. Then you go AT Milwaukee, Cleveland, New York, Philly.. And Toronto is next. They went 1-3 and considering the fact that they weren't favored in a single game.. 1-3 is a win? We even see Boston (S Tier Team) having a tough time on the West Coast and it seems that going through the East gauntlet is no easier. We need to watch these spots and fade accordingly. The biggest takeaway from last night is that Embiid immediately got the King's bigs in foul trouble, and the offense was killed from there. Sacramento should get its mojo back when they head home, but playing against dominant big men is a weakness to watch. Philly's late game struggles have come back within this past week, but the team looks great. 
Rockets/Suns – The Suns really won me over, and then more injuries came, this is the lowest I've been on this team and there are definitely some struggles. With the majority of Western conference rosters being deep as hell and competitive, a string of losses will kill when it comes down to playoff/play-in time. I'm going to say that the Rockets and Knicks are the two teams I have identified as the most inconsistent in the NBA. I simply can't bet on them, and that hurts because Houston is one of my favorite teams. Knowing how bright the future is here, it's hard to not be a fan right now. I'm in this for the long haul. Anyways, this team has its nights and can literally beat anyone in the NBA, it's just not very often we get a great/consistent effort for four quarters. Still, this is three in a row, and I'm paying CLOSE attention. 
New Orleans/Utah – Trap games are real. Bad spots are real. As a sports bettor it's always tempting to take the better team at a discount, even though we know something is clearly fishy. Growth is just taking the other team, but in the NBA with teams going on crazy win streaks… maybe we should just avoid these spots. I do think the Pels could rattle off 15 wins in a row, so I'm certainly not going to step in the way of a streak. Herb Jones was back last night (on a minutes restriction) and getting him integrated back into the rotation was another hardship that could have been accounted for.
I still have to give Utah some credit. In the time that Utah has "come back to earth" it has largely been without starting point guard Mike Conley. We need to remember that this team is good because of its depth and throughout the game they just KEEP GOING. Injuries are ruining this club. Sexton has been out, Lauri Markkanen has missed a couple of games, so give these guys a break. Last night they had everyone but Sexton and they beat the #1 team in the West by 21 points. 
Bucks/Warriors – If you are playing at home and you get 30 from each of the splash bros, you will probably win, so I don't know why I bought in after the Boston game. This was an easy spot and I missed it. Wiggins being out is HORRIBLE for the dubs and I will be looking to take advantage. Sometimes unexplainable things happen in this league, and when that's the case, it's better to move on to the next day and forget about it.
The Bucks got beat by Houston and they dominated the champs as a response. Even without their starting point guard Jrue Holiday. As a top two team in the NBA the Bucks are going to win a lot of games in general, but I hope we can get the trend going again where you ALWAYS take this team when the big 3 plays. They will beat anyone.