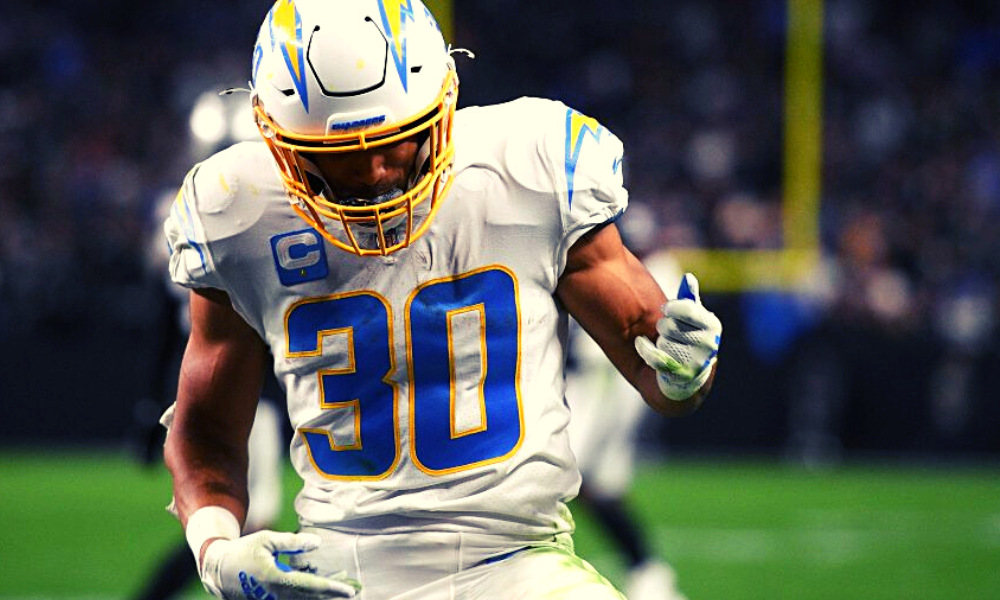 The first week of the National Football League's 2023 free agency period has gone. However, there are still significant moves to be made. For one, quarterback Lamar Jackson still has to agree with his team, the Baltimore Ravens, on a new contract extension. Odell Beckham Jr. has gained many new suitors since conducting a workout last Friday. Cardinals wide receiver DeAndre Hopkins's name continues to get linked to teams such as the Kansas City Chiefs or the New England Patriots.
But there's one running back whose buzz has calmed down since the start of free agency. According to his agent Cameron Weiss, Chargers leading rusher Austin Ekeler was allowed permission to seek a trade after the two sides could not agree on a new contract. The former undrafted rookie played a crucial role in the Chargers' success last season.
Los Angeles appeared in its first playoff game since 2018. However, they made league history by blowing a 27-point to the Jacksonville Jaguars by losing 31-30 in the wild-card round. As for Ekeler, he led the NFL with 18 touchdowns while rushing for 915 yards on 204 carries and catching 107 passes for 722 yards. An often-used target out of the backfield, Ekeler also led the NFL with 822 yards after the catch.
The Pro Bowl running back has achieved 1,000 total yards in back-to-back seasons with the Chargers. While there haven't been a lot of conversations about teams seeking a trade for Ekeler, he's still an intriguing talent that can make a lot of offenses better—in an interview with Heavy.com, former New Orleans Saints and Miami Dolphins general manager Randy Mueller suggested that the Denver Broncos acquire the all-purpose running back from the Chargers.
"I think someplace like Denver where Sean Payton is going to put in and look for an Alvin Kamara, a guy like that to play on third-downs, to do some things in the passing game," Mueller told Heavy.com. "If he gets in the right scheme and the right situation, I could see him not only getting a new contract, but continuing to lead the league in touchdowns every year."
Ekeler playing in Coach Payton's system makes much sense from a scheme standpoint. For his tenure with New Orleans, Payton has always had a running back that could catch passes out of the backfield or present a mismatch nightmare in open space. But would the Chargers send Ekeler to an AFC West rival? Also, the Broncos are limited in what they can send Los Angeles regarding draft compensation. The team is still trying to recover from a significant draft haul from the Russell Wilson trade, along with what was sent to the Saints in return for Payton to become their head coach. But each team outside of the Chargers would become significantly better with the addition of Ekeler. A general manager with an ounce of common sense would send this guy to an NFC team.
Show Your Support
Support the Strike 7 Sports platform's growth by heading to Fanatics.com and buying officially licensed gear from the National Football League. Each purchase made through the text link below goes into the funding of the Strike 7 Sports brand. To proceed, click the link below and enjoy shopping at Fanatics.