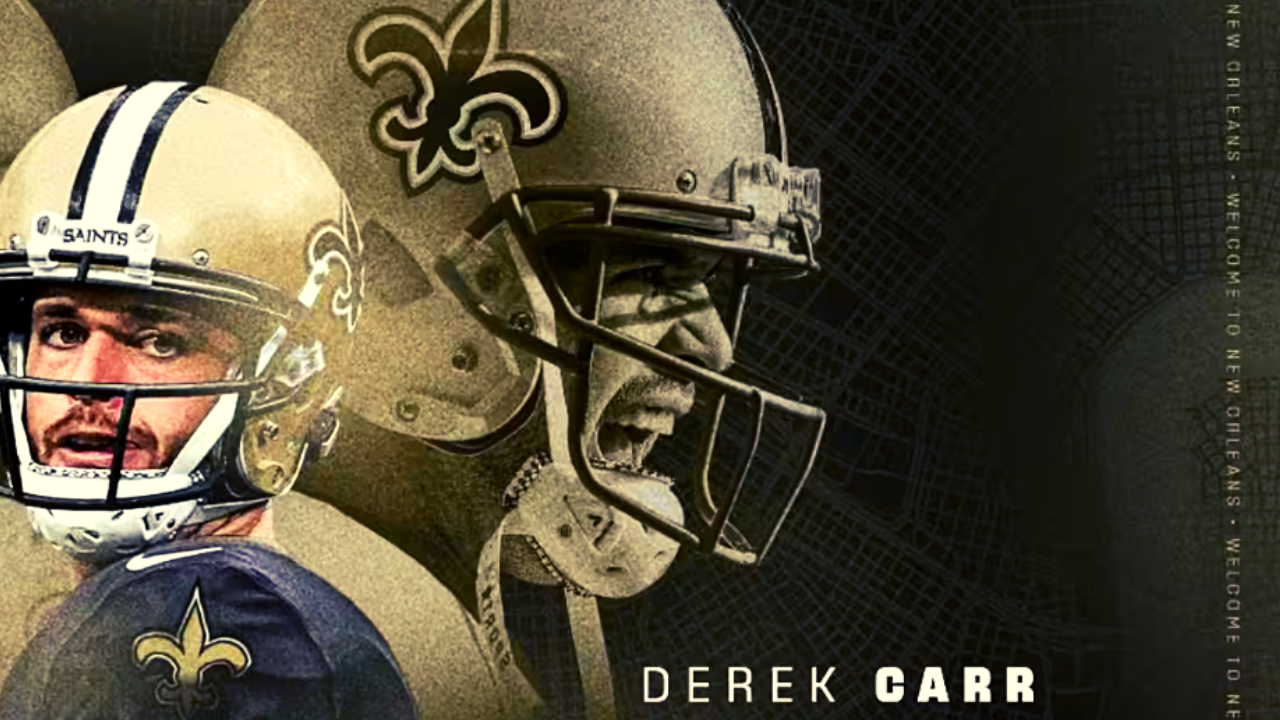 Video Transcript
In a recent YouTube video, the possibility of Derek Carr having a Drew Brees-like season in his first year with the Saints was discussed. While acknowledging that Carr's recent seasons haven't reached the heights of Brees' prime, there are reasons to believe that Carr could thrive in New Orleans. This vlog post will analyze the factors that could contribute to Carr regaining his form and becoming a key player in the Saints' offense.
Rejuvenating the Passing Game: To envision Carr replicating a Drew Brees-like season, we must hark back to the years when Brees was at his peak. This means invoking memories of Brees' stellar performances in 2011, 2009, 2012, and even during his consistently productive seasons. Carr has the potential to unleash his abilities and approach the level of consistency and productivity associated with Brees during his prime.
Supporting Cast: The Saints' offensive roster provides Carr with an array of weapons. Michael Thomas, returning from injury, is expected to resume his role as a premier wide receiver. Additionally, the emergence of promising talents such as Chris Olave and Rasheed Shaheed, along with experienced receivers like Bryan Edwards and James Washington, gives Carr a diverse and capable group of targets. The presence of these playmakers, combined with a talented running back duo of Alvin Kamara and newcomers Jamaal Williams and Kendre Miller, ensures that Carr will have the necessary support to elevate the Saints' passing game.
Defense Makes a Difference: Unlike his tenure with the Las Vegas Raiders, Carr will benefit from a formidable defense in New Orleans. Throughout his career, he has rarely played with a top-tier defense, but now he has a unit that can provide crucial stops and give the offense more opportunities to shine. The improved defensive prowess of the Saints could help Carr and the offense gain a substantial advantage in games, enabling them to secure victories more effectively.
Leadership and Rebirth: Carr's leadership qualities and determination to prove himself provide additional reasons for optimism. With the Raiders potentially moving on from Carr, he has a chance to showcase his abilities and remind everyone why he is considered one of the league's best quarterbacks. The chemistry he develops with his receiving corps, especially Michael Thomas and tight end Foster Moreau, will be crucial in building a high-powered offense reminiscent of the Drew Brees era.
Conclusion: While it remains to be seen how Derek Carr's first season with the Saints will unfold, there are several factors that suggest the potential for a Drew Brees-like season. With a talented supporting cast, an improved defense, and Carr's own leadership qualities, the pieces are in place for him to excel. If everything falls into place, Carr could amass impressive passing yards, touchdowns, and lead the Saints to a successful season. As training camp approaches, all eyes will be on Carr as he aims to rejuvenate his career and leave a lasting impact on the New Orleans Saints organization.
Subscribe on YouTube
Don't forget to like, comment, and subscribe to the Saints Discussions on Strike 7 Sports YouTube Channel for a latest livestreams and perspectives on the current landscape of the New Orleans Saints.