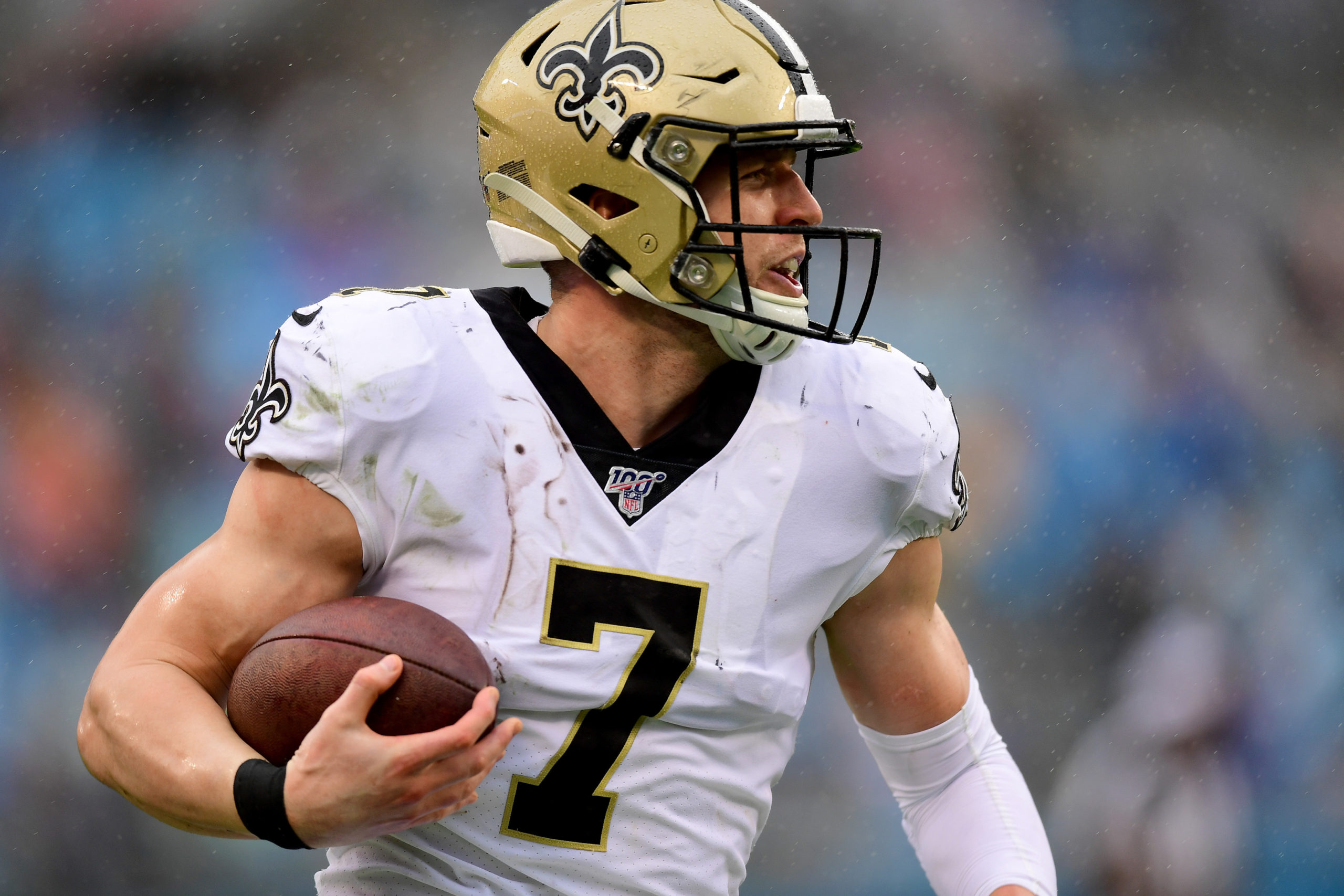 Analyzing the New Role of Taysom Hill From A Fantasy Football Perspective
Taysom Hill's pursuit of becoming a starting quarterback in the National Football League is over. However, those aspirations will no longer be an option while he is with the New Orleans Saints. In March, at the NFL owners' meeting, new head coach Dennis Allen made his plans known for the former BYU quarterback. "A lot more of the F tight end, move tight end type of role," Allen said. "I think that's the direction that we need to move with him, 'cause I think he may be one of the better players in the league in that role."
Fantasy owners have always been intrigued by Hill's role with the Saints. However, he has never reached his ceiling as a fantasy player due to several positions he has played on the team. Hill has seen the action as a quarterback, tight end, running back, wide receiver, and special teams gunner.
So, in 2022, fantasy owners can add Hill to their lineup, knowing he will have a permanent position. Of course, there are no-brainers at the tight end position, such as Mark Andrews, Travis Kelcee, and Darren Waller, but Hill's upside is an option to consider.
As it stands right now, Hill is still recovering from a Lisfranc injury that he suffered in the final game of the season against the Atlanta Falcons. As a result, he was not present at the Saints' first day of voluntary mini camps that began last week. In addition, no timetable has been given on when Hill will resume workout activities and eventually on to the football field. So if you decide to add Hill to your fantasy roster, you assume the risk of him not playing right away.
However, that does not mean he cannot impact your fantasy team from an optimistic viewpoint. Here's a small sample of what Hill has done while playing the role of a receiver. In 2019, Hill started five games in which he caught 19 passes for 234 yards and six touchdowns. Even though those numbers are considered small, it is evidence that Hill can be a productive asset for a manager's fantasy roster. The Saints' tight room consists of Adam Trautman, Nick Vannett, and Juwan Johnson outside Hill. Hill is the second tight end behind Trautman, the projected starter, based on ESPN's depth chart.
So far, Trautman has not shown that he can become a reliable option in the Saints' offense. In his second season with New Orleans, Trautman only recorded 27 passes for 263 yards and two touchdown scores. Those are not numbers that give you confidence that Trautman will become a permanent feature in the Saints' passing attack. However, once training camp starts, he will be Hill's main competition for the coveted TE1 role.
The former Saints quarterback should be an option you should consider adding to your fantasy team but not as a first thru second-round selection. There are better tight-end options that are natural at the position. However, despite having more polished tight ends to choose from, Hill's production can help win games for the upcoming 2022 fantasy season.
Show Your Support
Support the great work of the Strike 7 Sports Saints Discussions Section by buying licensed NFL fan gear. Items ranged from Saints hats, jerseys, t-shirts, socks, etc. We would greatly appreciate it if you would buy these items from the text link listed below. The revenue generated from today's offer goes into the funding of the Strike 7 Sports platform. Click on the link below if you are interested.