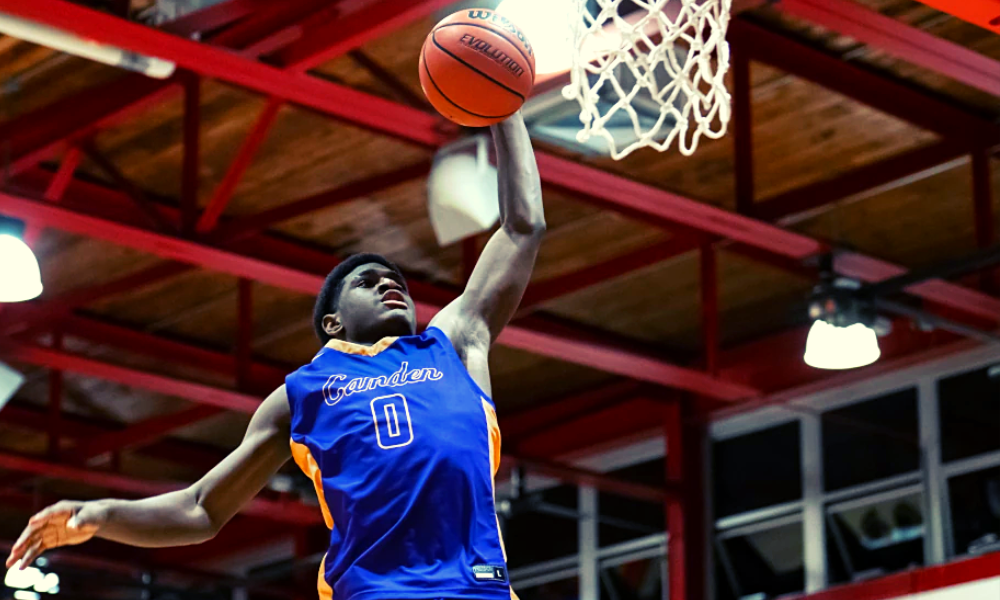 Video Transcript 
In a recent YouTube video, Derrick Branch from Strike 7 Sports.com discusses the exciting news surrounding the Memphis Tigers men's basketball program and their aspirations for the class of 2024. The 6'7  wing star Billy Richmond III is one player generating buzz locally and throughout the basketball landscape. In this blog post, we'll dive into the details shared in the video and closely examine this promising prospect.
Billy Richmond III: A Rising Talent: Billy Richmond III comes from an impressive basketball lineage. His father, Billy Richmond, played for the Memphis Tigers under the guidance of head coach John Calipari during their successful run. Moreover, he has connections to Thomas Payne, the father of Cameron Payne, a Memphis native currently playing for the Phoenix Suns. With basketball in his genes, Billy Richmond III is making a name for himself as a standout player in the class of 2024.
Memphis's Type of Player: Coach Penny Hardaway, known for his aggressive style of play, seeks players who can attack the basket, rebound effectively, and excel on both ends of the court. Derrick Branch notes that Billy Richmond III fits this mold perfectly. Standing at six-foot-seven, he brings a powerful presence to the wing position and demonstrates the qualities that Hardaway looks for in his players.
The Growth Spurt: An interesting aspect of Billy Richmond III's journey is his remarkable growth spurt. In a span of just six months, he grew from 6'0 to 6'5. This sudden surge in height initially posed some challenges, causing minor setbacks and affecting his knees. However, as his body adjusted, Richmond capitalized on his newfound height, honing his skills and making a strong comeback on the court.
From Memphis to New Jersey: Although originally from Memphis, Billy Richmond III currently plays in New Jersey, participating in the EYBL circuit for the Garden State. This exposure has drawn attention from various colleges and universities, with Memphis and Kentucky at the forefront of his recruitment. Other notable suitors include Villanova, Cal Berkeley, Miami, Alabama, and potentially the Kansas Jayhawks. The competition for his commitment is fierce among prestigious programs with ample resources and support.
Memphis's Chances: Despite the competition, Derrick Branch believes that Memphis holds a strong position in securing Billy Richmond III. Not only is he a local talent, but he also shares a close relationship with Penny Hardaway, dating back to his early years. The familiarity between the two could play a significant role in Richmond's decision-making process. Nevertheless, the presence of John Calipari at Kentucky adds an intriguing twist to the recruitment, given his past association with Richmond's father.
Conclusion: Billy Richmond III's prospects for the class of 2024 are gaining momentum, and the Memphis Tigers are actively pursuing his commitment. With Memphis and Kentucky leading the pack, other notable programs are vying for his attention. As the signing date approaches, the basketball community eagerly awaits his decision. Ultimately, time will reveal which path Billy Richmond III chooses to embark upon and whether Memphis can secure this promising talent.
Note: If you enjoyed this blog post, remember to like, comment, and subscribe to the channel. Stay updated on strike7sports.com for more content on NFL, NBA, Memphis Tigers football and basketball, and the Memphis Grizzlies. Have a blessed day!
Show Your Support
Support the great work of the Strike 7 Sports: 901 vertical by purchasing licensed NCAA fan gear. Items ranged from Memphis hats, jerseys, t-shirts, socks, and more. We would greatly appreciate it if you would purchase these items from the text link listed below. The revenue generated from today's offer goes into the funding of the Strike 7 Sports platform. Click on the link below if you are interested.