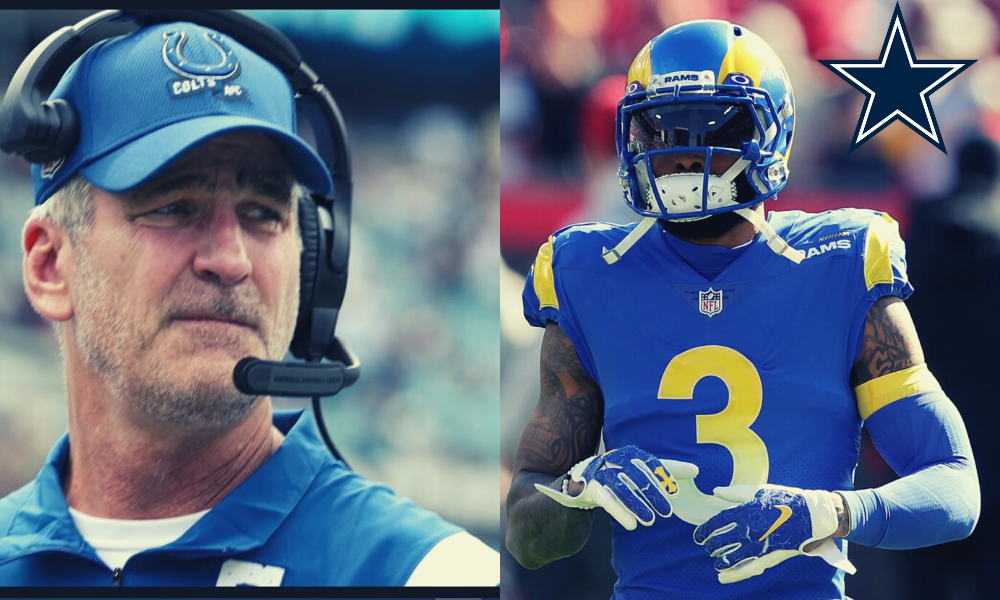 In the latest episode of the Strike 7 Sports podcast, we discuss the following topics below.
Frank Reich Dismissed as Head Coach of the Indianapolis Colts
We discuss the latest news concerning the Indianapolis Colts and whether the firing of Frank Reich was justifiable. He leaves Indianapolis with a 40-33-1 record, which includes going 1-2 in the postseason. The panel would also discuss possible destinations where Reich might end up next.
The Idea of Cowboys Signing Odell Beckham Jr.
We debate whether the potential signing of free agent WR Odell Beckham Jr. would elevate the Cowboys among the NFC's elite teams. Talks of OBJ joining America's Team have gained momentum over the last few days.
The Fall of the Los Angeles Rams
The Los Angeles Rams have gone from defending Super Bowl champions to being on the verge of missing the playoffs for the second time under HC Sean McVay. Their offense, one of the league's best in 2021, is now a shell of its former self. We explain if there's a way out for the defending Super Bowl champions.
Rams vs. Packers: Which Team Makes a Last-Minute Playoff Push?
Both teams are under .500 right now. We debate which squad may be able to go on a late playoff push.
Click on the Anchor streaming player below to listen to our latest episode.
Additional Listening Options
Show Your Support
Support the Strike 7 Sports platform's growth by heading to Fanatics.com and buying officially licensed gear from the National Football League. Each purchase made through the text link below goes into the funding of the Strike 7 Sports brand. To proceed, click the link below and enjoy shopping at Fanatics.