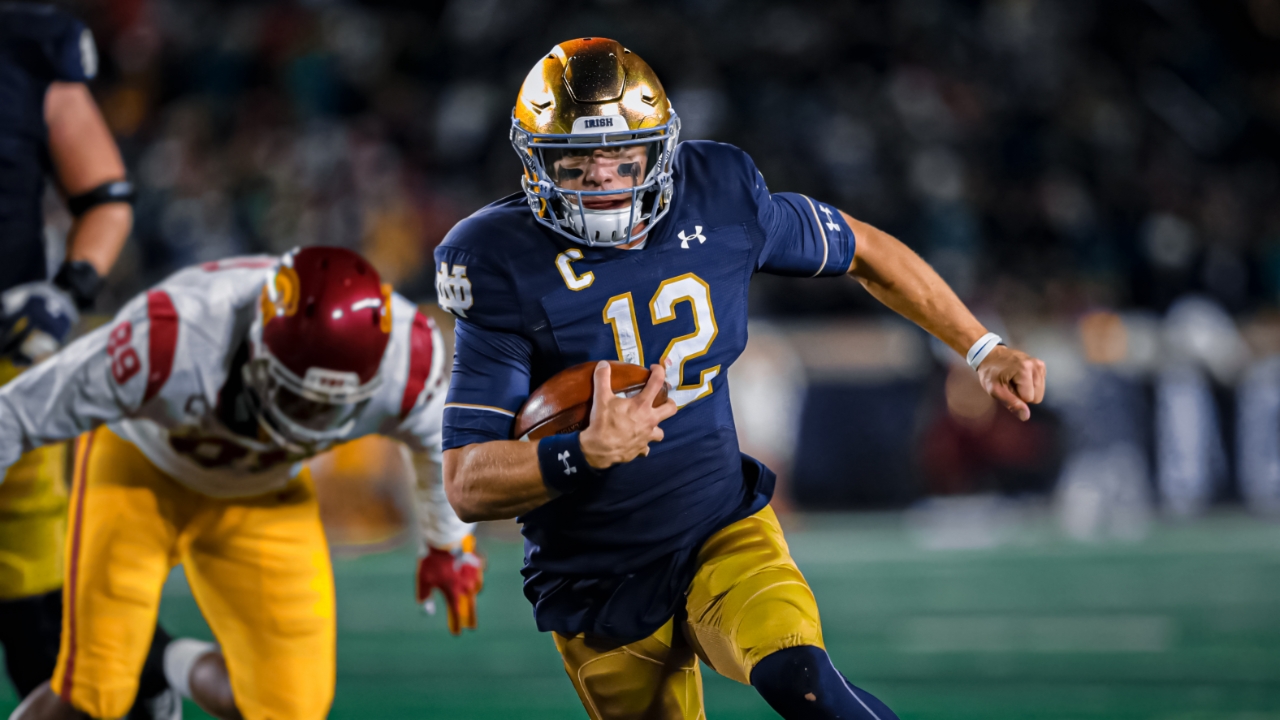 The 2021 NFL Draft featured five quarterbacks that were taken in the first round. Those quarterbacks are Justin Fields, Trevor Lawrence, Zach Wilson, Trey Lance, and Mac Jones. Those five individuals were projected to be first-rounders throughout the entire 2020 college football season. Except for Lance, the other four QBs listed are going into questionable situations.
Even with Bill Belichick's track record of winning six Super Bowl titles, he has not demonstrated that he can successfully select talent at skilled positions. His inability to perform those duties as a head coach could hinder the development of the Patriots' first-round selection Mac Jones. The Jets, Bears, and Jaguars have not had stability at the position in almost a decade. History has shown us that teams can find hidden gems at the quarterback position in the mid to later rounds of the draft.
QBs such as Tom Brady, Joe Montana, and Russell Wilson are a few names that come to mind. The three quarterbacks fell into the right situation and at the right time. Notre Dame quarterback Ian Book could follow the same path as Montana, Wilson, and Brady. The New Orleans Saints selected Book in the fourth round of this year's draft with the 133rd selection. Perhaps, Head Coach Sean Payton planted the seed that Book was on his radar a month before the draft.
As told by Nola.com's beat writer Luke Johnson, Payton stated that Book's style reminded him of how he performed as a quarterback in high school. "That kid at Notre Dame (Ian Book) is pretty scrappy. He's pretty interesting to watch on tape," Payton said. He would later clarify those remarks a few days after the draft.
"Listen I read that, I can't remember even making that comment," Payton said. "He doesn't remind me of me. I wouldn't have drafted me. So he's done a great job at Notre Dame. We've seen a lot of his tape, obviously and watched a lot of film on him. Dan had to bring his name up because at that time, generally the host is kind of moving the direction of an interview. But no, it would have been so hard to even project where we were this weekend from that interview."
Even if Payton never intended for those comments to be viewed as potential leaks to their plans, Book is now a part of the Saints roster. According to an unofficial depth chart by ESPN, Book is projected to be the third backup quarterback that will sit behind Jameis Winston and Taysom Hill. New Orleans currently has four QBs on the depth chart. Veteran Trevor Siemian occupies the fourth slot. Book will have ample time to ingratiate himself into learning the nuances of Payton's offense.
Over the past two seasons, Payton has demonstrated that he is indeed a true quarterback whisperer. Unlike other offensive-minded head coaches, Payton tailors his scheme to the traits of the quarterbacks that are under his guidance. Due to his versatile nature as a head coach, the Saints record is 8-1 without Drew Brees under center at quarterback.
Book must use his time wisely when it comes to his development as an efficient passer at the professional level. He probably will not see any action this season because of the intense competition that will be going on between Winston and Hill.
But if either two QBs do not work out, there's a chance Book could become the team's main man under center in 2022. The way that he prepares as a backup in 2021 could determine if the Saints will pursue other options for the position via free agency, trade, or the draft once again. From a situation standpoint, Book fell to the right team, but it will be up to him to show that he is more than capable of leading this franchise during a post-Drew Brees era.
Support the great work of the Strike 7 Sports Saints Discussions Section by purchasing licensed NFL fan gear. Items ranged from Saints hats, jerseys, t-shirts, socks, and so much more. We would greatly appreciate it if you would purchase these items from the text link listed below. The revenue generated from today's offer goes into the funding of the Strike 7 Sports platform. Click on the link below if you are interested.
New Orleans Saints Fan Gear Offers at Fanatics.com
Photo courtesy of Rick Kimball/ISD.