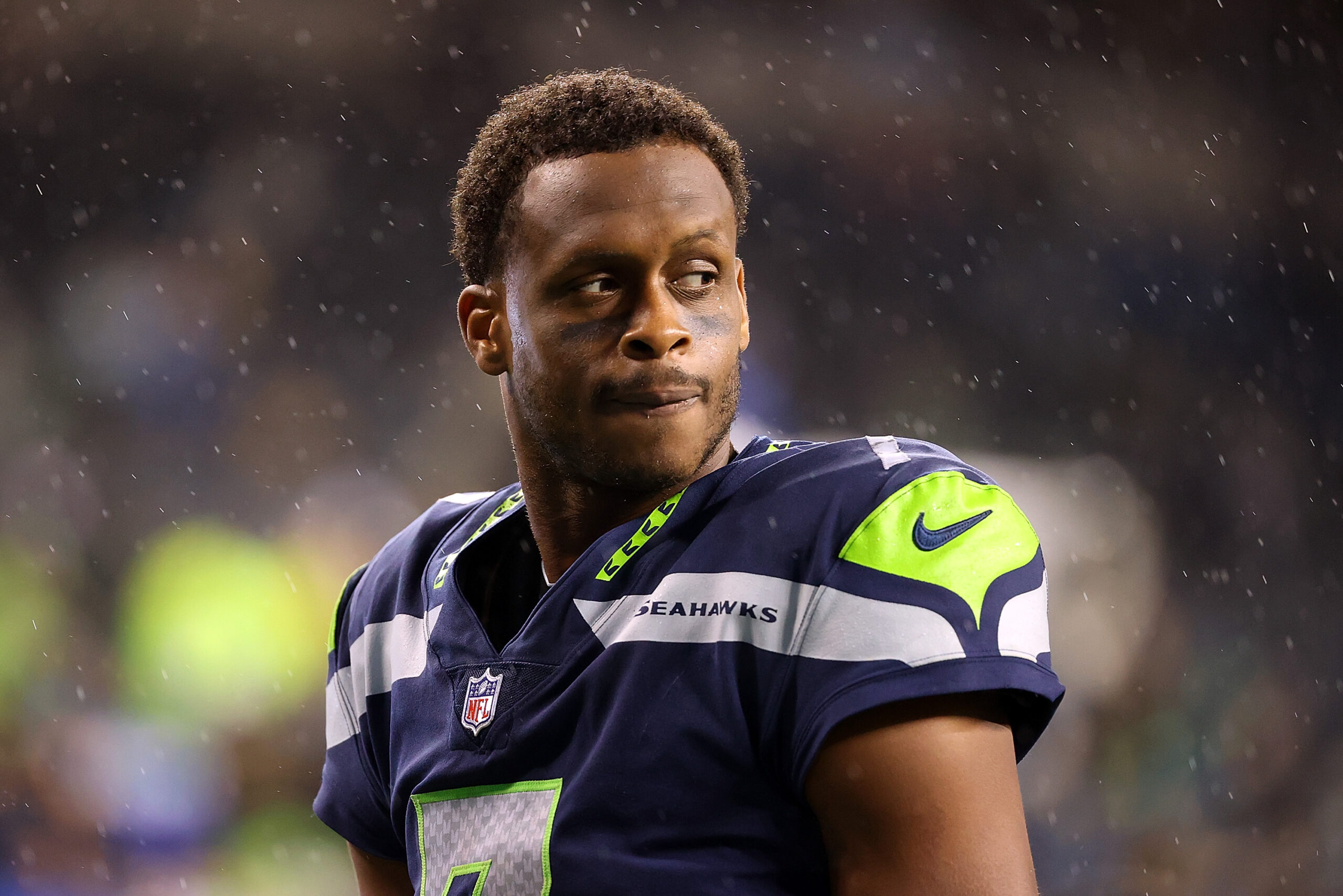 Geno Smith had a resurgent 2022 campaign when he threw for 4,282 passing yards, 30 TDS, and only 11 interceptions. He took it a step further when he played a significant part in the team's qualifying for a playoff berth. Because of his production, the Seahawks awarded Smith a brand new deal worth $105 million over three years, with $52 million guaranteed in 2023. At the press conference to announce the new agreement on Thursday, Smith was asked if the Seahawks had to take a quarterback in the first round of the draft, would he view it as competition or an opportunity to act as a mentor. 
"I'd say it's both. I love to compete, so I'll compete with anybody," Smith said. "I'm also gonna help them out as much as I can. Same as we did with Drew [Lock]. Our QB room is so tight knit and we're all so connected that we act as one. Whether it's a young guy or someone else, I'm gonna help that player just like any other player on our team be the best that he can be because that's my job as a leader."
Because of the significant haul from trading QB Russell Wilson to the Denver Broncos, the Seahawks have an arsenal of options to continue rebuilding their roster. In last year's draft, they addressed the running back position and other areas, such as the offensive line. With Smith being comfortable in his role, the transition to a younger quarterback should go smoothly once the time comes.
Don't be surprised if they continue where they left off regarding playoff contention, especially with the 49ers uncertain how they will address their quarterback situation. The NFC continues to be the weaker of the two conferences going into the new league year. Seattle could rise to championship-contending status if they continue to make decisions through the draft and free agency. Smith made a popular remark after the Seahawks defeated the Broncos in the Week 1 opener of the 2022 campaign. "They wrote me off, but I ain't write back."
Show Your Support
Introducing Atlas VPN, the perfect partner for Strike 7 Sports enthusiasts! With Atlas VPN, you can enjoy lightning-fast internet speeds and unrestricted access to your favorite sports content anywhere in the world. Plus, for every subscription purchased, a portion of the proceeds go directly to supporting the Strike 7 Sports brand. By subscribing to Atlas VPN, you're investing in your online security and privacy and the growth and success of your favorite sports brand. So why wait? Sign up for Atlas VPN today and support the Strike 7 Sports community while enjoying the ultimate online experience.