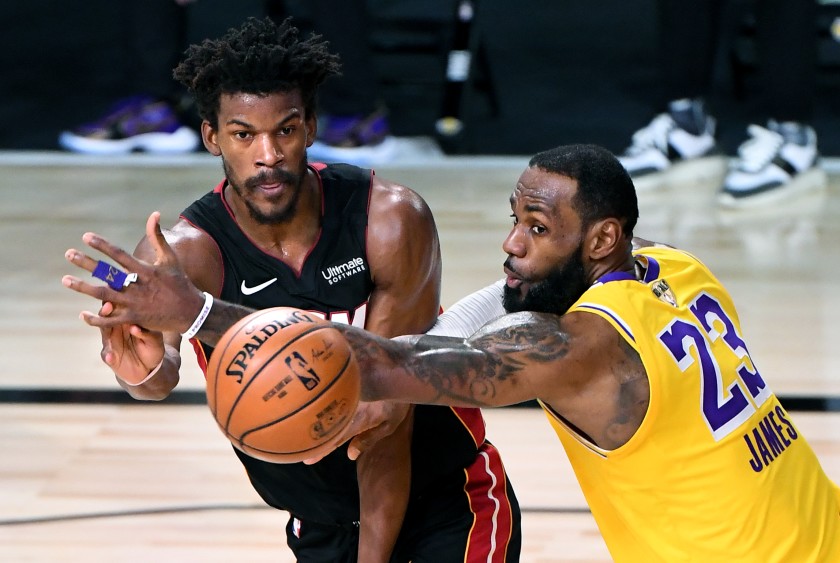 Miami Heat Versus Los Angeles Lakers: NBA Saturday Primetime Preview and Prediction
The last time the Miami Heat and the Los Angeles Lakers faced each other, it was in the 2020 NBA Finals. They were located in Orlando, Florida. The Heat gave the Lakers all they could handle, but they would eventually run out of gas.
Los Angeles would win the series 4-2, which resulted in another world championship for an already historic franchise. 2020-2021 has been a tale of two stories for both franchises. The Lakers perform like everyone expected them to be once the regular season kicked off back in late December.
They have won six out of their last eight games and are still within reach of the number one seed in the Western Conference. Currently, the Utah Jazz is at the top of the Western Conference when it comes to playoff seeding. In regards to the Miami Heat, the season has been the entire opposite. Dating back to February 5, the team has won five out of their last eight games. However, their overall record is 12-17.
In the Eastern Conference, the Heat are on the outside looking in for playoff aspirations for this season. Miami still has opportunities to move up in the Eastern Conference and become eligible for a play-in matchup. However, as we all know, Miami's expectations are far higher than just qualifying for the eighth seed or becoming suitable for a play-in matchup. The Heat season has been rattled for the most part by the ongoing coronavirus pandemic.
Key players such as Jimmy Butler missed the entire month due to league health and safety protocols. "Yeah, it's scary," Butler said of his experience with the coronavirus pandemic. "Don't believe reports of me losing 12 pounds, either, 'cause that's not the case. I had a light headache, and I felt like I was ready to go. I wanted to compete. Obviously, you cannot do that. But it didn't hit me that hard." Butler stated in an interview conducted with ESPN's "The Jump." The Lakers have not had any major COVID-19 related cases, but they have had their share of injuries this season.
Big man Anthony Davis is currently out with a calf strain injury that he suffered in last Sunday's contest versus the Denver Nuggets. Davis is expected to be out for at least three weeks, according to recent reports. AD's fellow teammate, Dennis Schroeder, will miss his second straight game because of league health and safety protocols. Schroeder was notified before the tip-off of the Nets/Lakers game that he would not be able to play due to the protocols set forth by the NBA.
With critical contributors Davis and Schroeder out, LeBron James will have to deal with a hungry Miami Heat team trying to get back into playoff contention. Miami must take advantage of the current structure of the Lakers roster right now.
They have the personnel that can minimize the effects of what the Lakers role players can do in tomorrow's game. James may be difficult to disrupt, but it can only last for so long. This is where Head Coach Eric Spoelstra can take advantage of a Los Angeles squad that has glaring holes right now. A win tomorrow for Miami would go a long way as they continue to claw back into the upper echelon of the Eastern Conference.
Final Prediction: Heat over Lakers
Photo courtesy of the Los Angeles Times.