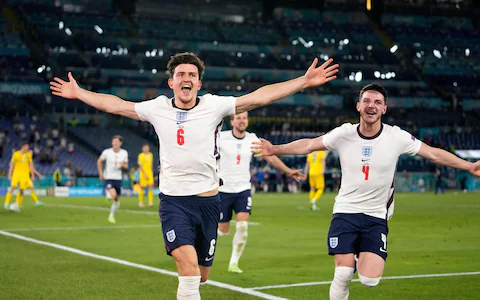 Soccer

Is it coming home?
When the European championship began in June, many people wondered if England, the country that invented soccer, could win this tournament.

They had made it to the 2018 FIFA World Cup semifinals, but they had an easy path to the semifinals, so many critics thought it was fraudulent. However, when they beat Germany 2-0 in the round of 16 of the Euro 2020 at Wembley Stadium in London, many pundits and fans thought they could win the whole tournament.

Now, they are in the semifinals of Euro 2020. They will have the home-field advantage because the semifinals and final of the European championship will be played at Wembley Stadium in England.

It will not be easy to win this trophy because the next two games will be against a tough Denmark team, who has played inspired football ever since they lost Christian Eriksen, and against either the number one team in the world in Italy or an outstanding Spain team who may be peaking at the right time.

There have been several reasons why the English national team has made it to the tournament's semifinals. The number one and most important reason is the fact they have not conceded a single goal yet. They did not concede a goal in the group stages, and the last time they did that, they won the 1966 World Cup, according to ESPN Stats and Info. The English manager, Gareth Southgate, has had an excellent tournament except for the Scotland game.
He has gotten the best out of the group of individuals he selected for each match, and he also made the right adjustments at the right time. They also have avoided playing in the tougher draw that included Belgium, France, Portugal, Italy, and Spain. Finally, to win a major international tournament, you need your best players to be playing at a high level, which is exactly what England has gotten so far.

German striker Timo Werner believes England can win the title. "Yes, I think so. Yesterday for sure was a brilliant game for them they were the better team in the game on Tuesday [against Germany], so they have it all that you need to win the Euros, and I wish them all the best," said Werner.

Many English fans and pundits said that this team had a perfect chance of winning the tournament before it began. At that time, it may have been crazy and unrealistic expectations, but now they are only two wins away from achieving that.
Update: England defeated Denmark 2-1 in a contest for the ages. They advanced to the 2020 European Championship final against Italy.


Photo courtesy of the Telegraph