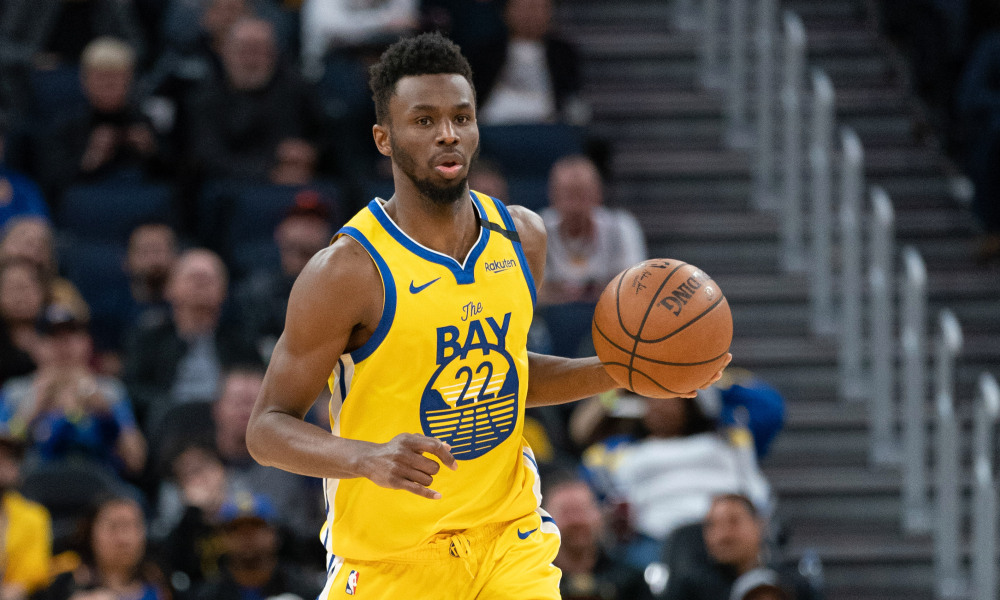 After sharpshooter Klay Thompson went down with a season-ending Achilles injury before training camp, many around the NBA believed the Golden State Warriors would be one of the league's worst teams. Fast-forward just over a month later, and despite starting the season slowly, the Warriors are sitting pretty in the 7th spot in the Western Conference. It may be early, but the Warriors are occupying a playoff spot at 7-6 despite the vast majority of the NBA community certain they were headed to the lottery.
A reason for their excellent start (which includes two signature wins against the Los Angeles Lakers and L.A. Clippers) is down to the individual greatness of former back-to-back MVP Steph Curry, who has put his hand up as an early MVP candidate.
He hasn't been alone in his impressive showings; however, as the entire roster has pulled their weight to contribute in the best way, they can grind out wins. The return of defensive anchor Draymond Green was a welcome sight, rookie James Wiseman has been solid, Eric Paschall is proving to be a legitimate scorer, and new additions Kelly Oubre Jr and Brad Wanamaker are slowly but surely finding their feet.
Despite proving the doubters wrong thus far, one question still lingers over the roster – does Andrew Wiggins fit, and what does his long-term future at the franchise look like? Wiggins has started this season, averaging 17.8 points, 4.5 rebounds, and 2.5 assists. He's connecting 44% of his attempts from the field and 38% from beyond the arc. His numbers don't jump off the page, but Wiggins' contributions have been passable so far.
Unfortunately for him, this type of production is not going to help his hopes of staying with the organization long term. With Curry and Green steadily entering the back of their prime, and with Wiseman showing promise as a potential franchise cornerstone, Wiggins is uncomfortably stuck between two ends of the scale, 25 years old.
For most teams, a 25-year-old six-foot-seven wing player who is long and athletic would be a consistent weapon on both ends, but in reality, Wiggins has never really lived up to his number one selection following the 2014 NBA draft.
As the story goes, Wiggins was traded from the Cleveland Cavaliers to the Minnesota Timberwolves in exchange for perennial All-Star Kevin Love. Most people anticipated Wiggins to go on and become an elite perimeter player for the Timberwolves. It never eventuated, and he now finds himself in a situation that yields an unclear future. The Wiggins experiment in Golden State wasn't supposed to last long, as he was a band-aid solution for a roster transitioning out of grueling trips to the NBA Finals.
After never taking off, he was dealt with the Warriors from the Timberwolves in an exchange centered around D'Angelo Russell. It was evident Russell's fit with the team wasn't working, so the Warriors opted to bring in Wiggins as a positional upgrade that made a lot more sense for both parties.
The problem was the Wiggins experiment was only supposed to be temporary, filling the gaping hole superstar Kevin Durant left when he departed the franchise in free agency. Much to their surprise, the circumstances quickly changed, as Curry and Green suffered injuries and the Warriors limped to the worst record in the league and subsequently the lottery as a result.
Securing the 2nd pick in the NBA draft lottery opened up a plethora of options for the front office, most notably the proposition of packaging Wiggins and the pick for a genuine star that could immediately help the Warriors catapult right back into title contention. Thompson's injury then changed it all, and the Warriors are now forced to fit Wiggins and his unfavorable $147 million salaries into their short term plays, for now.
It's likely his time in the locker room will end after this season, as Thompson will return and reunite with Curry and Green to reinforce the championship foundation that made the Warriors one of the more successful teams in the last decade.
Trading his sizable contract becomes an obstacle, but knowing he still has at least two years left on his deal makes acquiring him an appealing one for potential suitors. The idea behind bringing in Wiggins was always to trade him to upgrade their star power eventually. Intelligently, the front office put themselves in a win-win scenario, waiting to see if he flourished in his role and developed into the elite wing everyone hoped for or flip him. At the same time, his trade value was still high as he ate up minutes on the wing.
Although he has shown an improvement in the defensive effort and provides a steady offensive outlet to start the season, the Warriors aren't making any genuine noise in the hopes of winning another title as currently constructed. He may be safe for now, but it's only a matter of when, not if, he is traded to bring in another All-Star caliber player to help with one last title push during Curry, Thompson, and Green's prime.
Do you think Wiggins is safe in Golden State?
Let us know in the comments, and don't forget to like and subscribe for future videos!
Photo courtesy of USA Today.