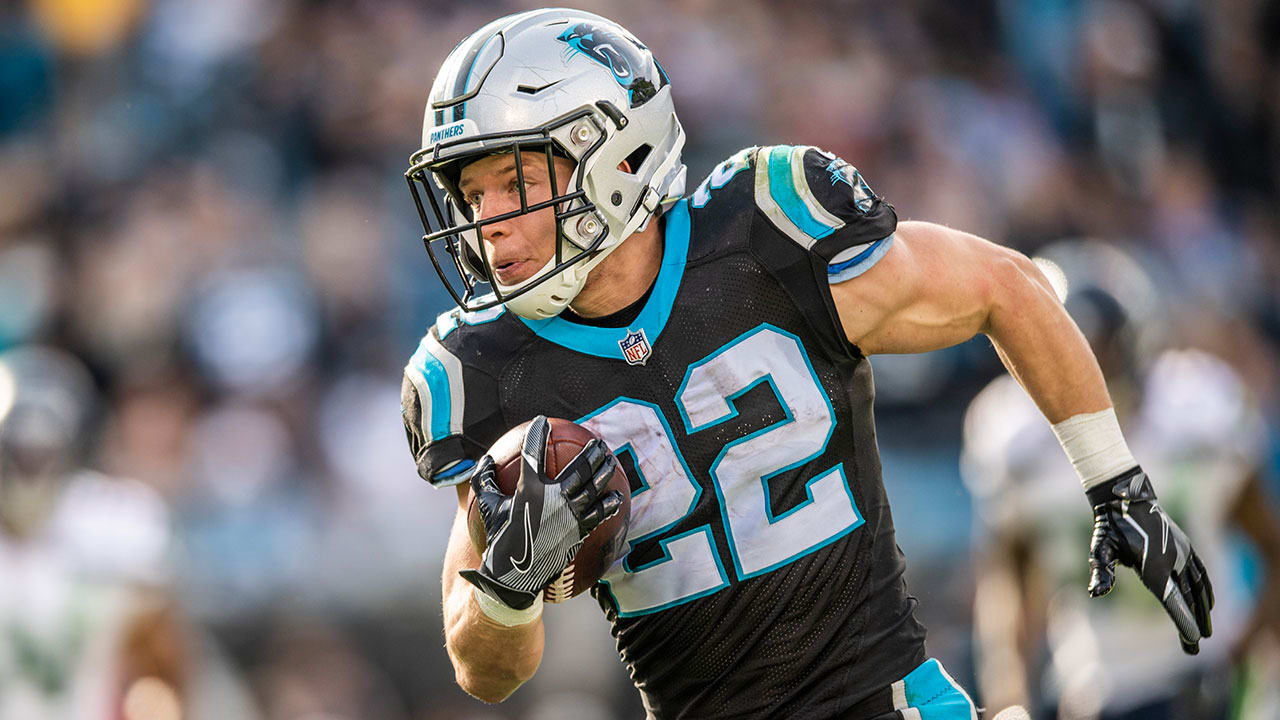 The 2022 NFL season is almost here, meaning fantasy football is almost here. As of now, fantasy football is the most popular fantasy sport all over the world. There are free leagues, cash leagues, custom leagues, and IDP leagues, and on top of that, there are dynasty and keeper leagues. So, it's not surprising how many people get involved in fantasy football every year and spend hours and hours researching the best possible picks to give them a head start. But, of course, the most important pick is always the first-round pick, and most fantasy players tend to go with a running back as their first overall.
Christian McCaffrey has been a dominant player since he was drafted into the NFL by the Carolina Panthers in 2017. McCaffrey's ability as a rusher and a catcher has been a deciding factor in the first three years of his career. However, his 2019 season can be called a perfect season. In the 2019 regular season, McCaffrey had combined total yards of 2491 and 19 total touchdowns.
So, it's not surprising that most fantasy players will take McCaffrey in the first round, and he will be selected first overall in many fantasy drafts. McCaffery would've been the first overall pick had it not been for his last two seasons where he only played ten (out of thirty-two) games, and even in those ten games, two games were the ones when McCaffery had to leave the field due to injuries.
Now, bear in mind that the running back position is not the most secure position, and in the last 20 years, only four players have played all games in consecutive three seasons. Those players are McCaffrey (first three seasons), Austin Ekeler, Mark Ingram, and Derrick Henry. So, keeping that in mind, arguments can be made both ways about whether McCaffrey should be drafted as RB1 or not.
McCaffery is an ideal running back and is a dream player of every franchise when he is healthy. His skill set includes agility, breaking tackles, speed, explosiveness, and finding hole along the defensive front. He can quickly change directions and goes for extra yards. From a fantasy football perspective, McCaffrey scores points, and he scores lots of them. His 2019 season is still the best overall fantasy season in the history of fantasy football. McCaffery averaged 29.5 fantasy points in the PPR format. In 2020 McCaffery only appeared in 3 games, and his fantasy points average was 30.0. In 2021 McCaffery could only play five games, yet he still managed to score 23.7 fantasy points.
Let's take a look at the Panther offense from another angle. First, the Panthers are having some issues at the QB position. Sam Darnold is the starting QB and has hit-or-miss kind of games (mostly missed). In the 2022 NFL draft, the Panther did select Matt Corral in the third round, so we will see how that plays out, but the Panthers' offense cannot move without McCaffrey, so no matter what, they will have to either hand him the ball or throw to him if they want to move the ball. In just five games, McCaffrey averaged 7.7 targets and 16.4 rushing attempts per game.
Should You Draft McCaffery As Your RB1?
The short answer to that is, of course, you should. It is expected that, given the circumstances, McCaffery might drop to number 3 overall behind Jonathan Taylor and Derrick Henry. If you find yourself in that position, then you must take him.
Because the whole purpose of any fantasy league is to score points, and no one is better at scoring points than Christian McCaffrey. Because at the end of the day, and provided that he remains healthy, McCaffery might not be the league's leading rusher; he might not be the leading receiver. But still, he will surely be in the top 5 when it comes to scoring fantasy points.
Considering his current ADP of 3, McCaffery is a must-have pick because he remained healthy during the first three years of his career. But, of course, no one can predict the future. Still, the advantages of taking McCaffery as RB1 outweigh the disadvantages of not picking him, especially if he gets picked by the next fantasy player. You will have to match up against a player who can go above 25 points alone.