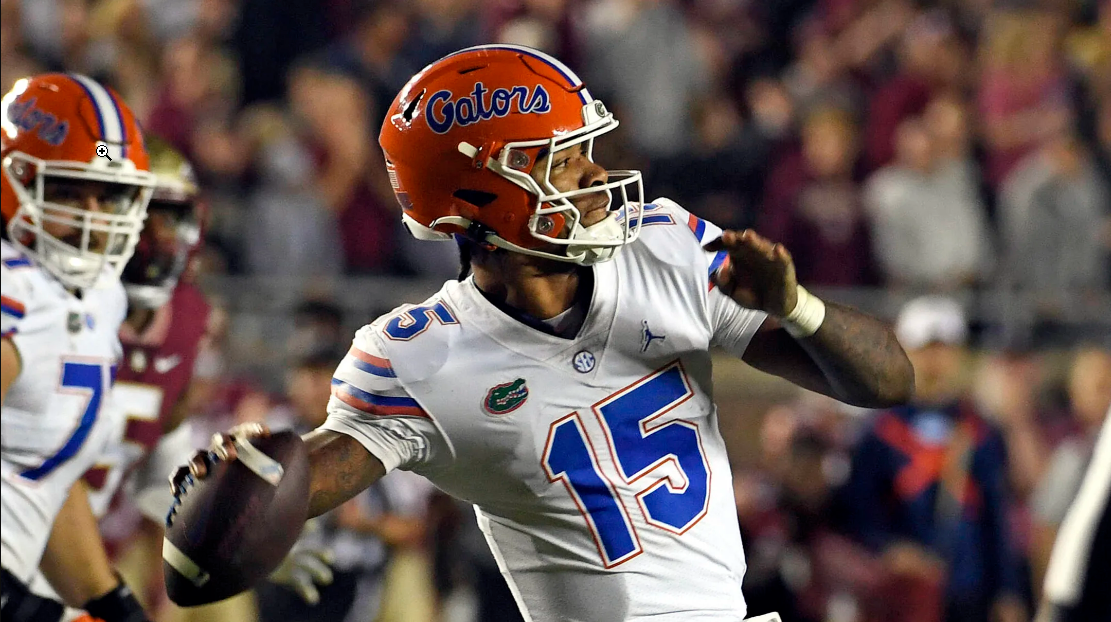 The New Orleans Saints are not having the year they expected to have in the NFC South, with a record of 5-9. Looking closely, many issues can be observed, including offense, defense, and coaching. The team under Dennis Allen is just not as it was under Sean Peyton. The running game of the Saints has also failed to open up this season. However, the biggest issue the Saints are facing now is needing a better quarterback. Jameis Winston is not the quarterback Saints can build their future around. Andy Dalton is 35 years old and lacks some of the necessary elements a quality quarterback should have. Offensively. the Saints went into limbo since Drew Brees retired. Mathematically, they are still in playoff contention due to a terrible overall situation in NFC South. Regardless, they should consider the future and see the options at the quarterback position in the 2023 NFL draft.
The 2023 quarterback draft class is expected to be very good, but New Orleans will only be able to draft players from the first round if they have already traded their 2023 draft pick to the Philadelphia Eagles. Based on the current ranking order, the pick would've gotten the Saints' ninth overall pick. It is not a guarantee that first-round drafted players are always the best, but the first round is where the analysts spend most of their time researching.
It would have been a lost cause, but there is just one way that might enable the Saints to obtain a first-round draft pick, and that is through Sean Payton. Payton retired after 16 years in 2021; however, Payton's contract ties him up with the Saints until the end of the 2024 season. But for now, the Saints own the rights, and that can result in a first-round draft pick. We don't know what Payton is thinking now, whether he will go to the team who is giving the Saints the most higher draft pick or opt for a team with a better overall structure, including a very good quarterback.
Regardless, let's focus on the situation, discuss the best available choices for the Saints at the quarterback position, and see how they fit Saints in the current situation and moving forward.
1. Will Levis: Kentucky
University of Kentucky QB Will Levis is expected to be drafted as the third-best prospect at the position. Only Bryce Young and C.J. Stroud are before him. Overall, he is projected to be a first-round draft pick. Standing at 6'3 and weighing 232 pounds, Levis is as close to a starting quarterback as one can be. Levis can set into position at the Saints assuming the playbook was initially designed for Drew Bress. We are still determining whether the Saints will have a chance to draft him, though, because they either must go through trading Sean Payton or move up the draft by trading their draft capital. However, Levis is a top-four prospect on our list based on talent.
2. Max Duggan: TCU
Max Duggan has one of the best seasons of his career at TCU, and not only it helped him, but it also helped his team reach the CFB playoffs. Overall, Duggan threw for 3,321 yards with 30 touchdowns and four interceptions. Although Duggan likes to throw primarily, he can run and scramble if needed. Duggan weighs 210 pounds with a decent stature of 6'2. He can fit nicely into the Saints' offensive scheme based on his athleticism and scalability. Duggan also has a strong arm and great downfield touch. He has remained one of the most accurate passers in the 2022 season. We cannot predict the exact round where Duggan is expected to be drafted; however, he isn't likely to be selected in the early rounds.
3. Hendon Hooker: Tennessee
Hendon Hooker's performance has been great for the last couple of seasons. His touchdown to interception ratio is excellent. In the 2022 season, Hooker threw for 27 touchdowns against two interceptions. He can be quite a decent fit in New Orleans Saints since their offense is basically built around quality, accurate pro-style quarterbacks. Hooker is a genuine player with a strong arm and the ability to scramble and can become a franchise quarterback for the Saints. Hooker's scouting report is positive, which will help him be drafted by the Saints somewhere around the second to the fourth round.
4. Anthony Richardson: Florida
Anthony Richardson was a highly recruited athlete when he left high school. He did great in Florida, fitting nicely in their dual-threat quarterback scheme. Richardson threw for 2,549 yards with 17 touchdowns and nine interceptions while rushing for additional 654 yards and nine touchdowns. Richardson's skillsets are slightly different than other mentioned quarterbacks. Still, explosive dual-threat quarterbacks like Josh Allen, Jalen Hurts, and Patrick Mahomes has changed the game in recent years. Even Justin Fields has turned more than a few heads with explosive plays. If New Orleans wants to make a move to take Richarson, it may have to come by getting into the first of the draft. The former Florida Gator is projected to be in the top ten of the first round or fall no later than the second.
5. Jaren Hall: BYU
Jaren Hall played football for Brigham Young University. He is a raw talent with a quick action throw. Hall is incredibly accurate in short to medium-range throws. His overall arm strength is excellent, and he can throw the ball while scrambling. In the 2022 season, Hall threw for 3,171 yards and 31 touchdowns, winning honors in BYU. Hall is considered a mid-round pick, and the Saints should be able to get him easily somewhere around 3 to 5 rounds. Like most of the quarterbacks on this list, Hall can adjust nicely to the Saints' offensive schemes. However, there is no prediction whether Hall or any new quarterback will turn into Drew Brees is a topic of another discussion.
Show Your Support
Support the great work of the Strike 7 Sports Saints Discussions Section by buying licensed NFL fan gear. Items ranged from Saints hats, jerseys, t-shirts, socks, etc. We would greatly appreciate it if you would buy these items from the red text link below. The revenue generated from today's offer goes into the funding of the Strike 7 Sports platform. Click on the link below if you are interested.