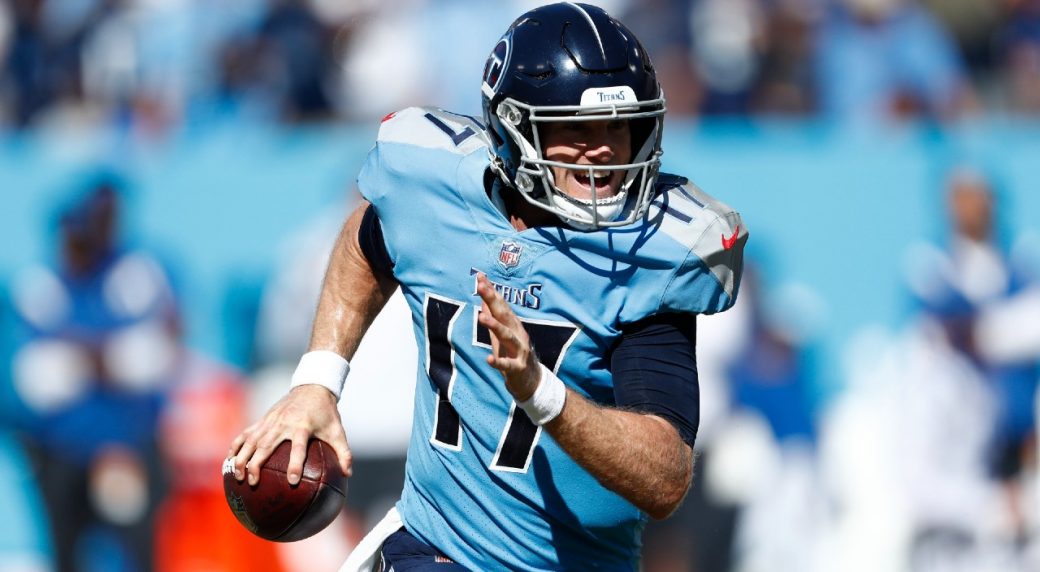 When it was announced that star-running back Derrick Henry would be out for several weeks because of a foot injury, many people started to doubt the chances of the Tennessee Titans being a serious playoff contender.
Some people fail to forget as good as Derrick Henry is, the Titans do not make their infamous run to the AFC championship two years ago if Tannehill plays poorly.
So far this season, Ryan Tannehill has thrown for 2002 yards, ten touchdowns, and has a completion rate of 65.6 percent. Unfortunately, he has already thrown seven interceptions this season, which is the same as last season, so he needs to eliminate those plays, especially with Henry being out.
The Titans cannot replace Derrick Henry with just one guy. Henry had a great season and was a serious candidate for the MVP award. They will have to do it by committee. The team signed Adrian Peterson (the only running back they worked out) and D'onta Foreman (who was on the team last season) to help their running game while Henry's out.
Tannehill gave the right response on how the team could have success without Henry.
"It is hard, obviously. Losing Derrick, a guy who puts so much into this team and done so much for this team, works so hard, and has been so durable, so it is almost a big shock, I think, for Derrick and everyone else involved. Kind of shocked by it. I am glad everything seems to be going well with him so far, but you mentioned it; we have to turn the page. Not turn the page, but keep moving. We have to keep moving forward as a team, as an offense, and find a way to continue to play our football and play good," Tannehill said.
He is also excited about the Peterson addition.
"It is a huge addition being able to add Adrian. The career he has had up to this point is unbelievable. I remember watching him back at Oklahoma, and then obviously, his whole career in the league has been spectacular. A guy who has a ton of experience, who likes to run physical kind of like Derrick (Henry) does," Tannehill explained.
The good news for the Titans is they have little room for error because of their victory over the Indianapolis Colts this past Sunday. If they finish with a tied record, they will win the AFC South because they own the tiebreaker over the Colts.
The Titans are also the number one seed in the AFC right now. They may not stay there long because they have a few challenging games coming up, but they have gotten a few critical tiebreakers by beating the Bills and Chiefs at home.
The Titans paid Tannehill for this moment right here; now, it is time for him to deliver. The Titans will face a tough test this week when they play the Rams at SoFi Stadium (the home of Super Bowl VI) on Sunday Night Football.
Show Your Support
Support the Strike 7 Sports platform's growth by heading over to Fanatics.com and purchasing officially licensed gear from the National Football League. Each purchase made through the text link below goes into the funding of the Strike 7 Sports brand. To proceed, click on the link below and enjoy shopping over at Fanatics.