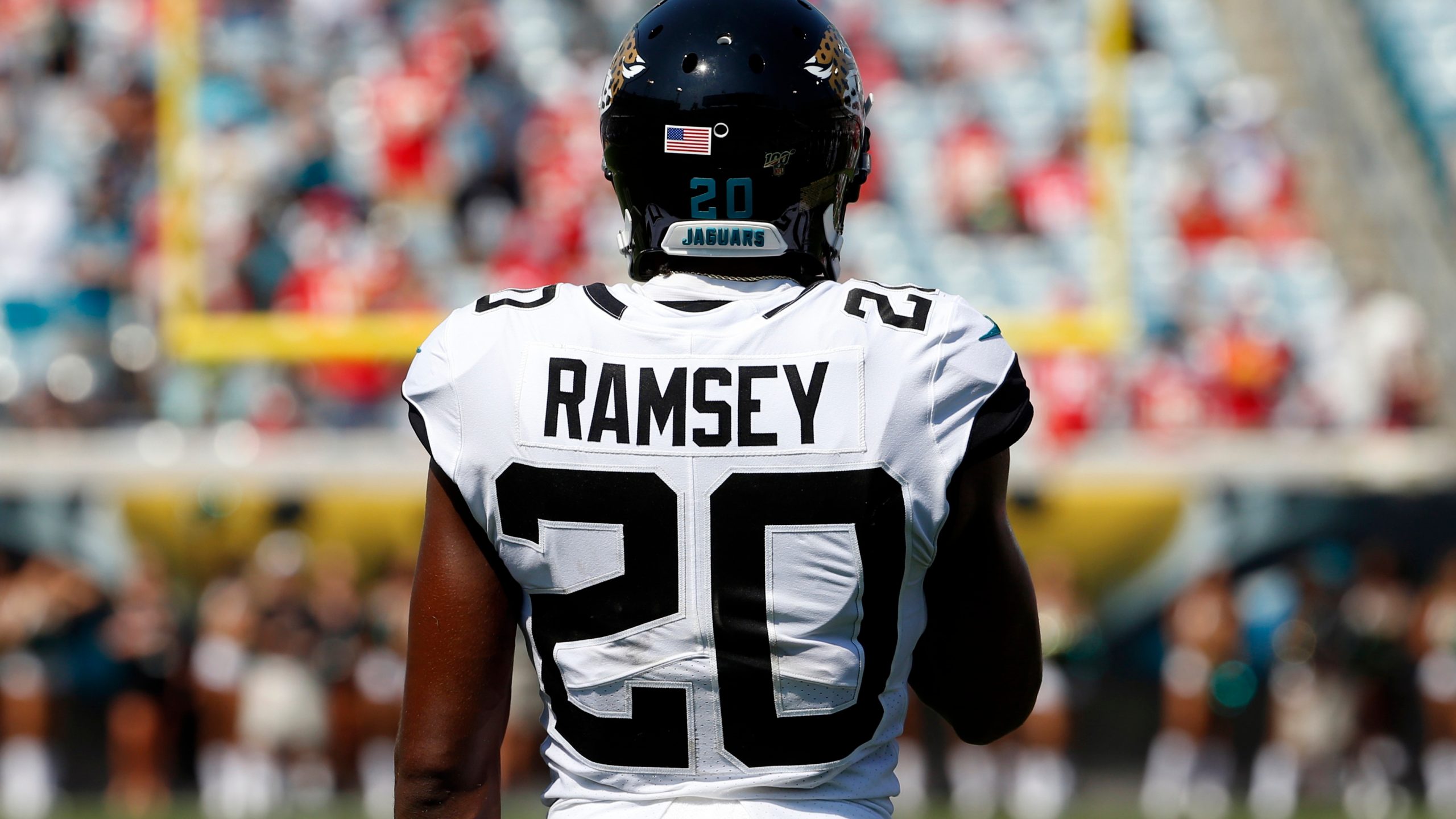 The Los Angeles Rams continue their big-name approach when it comes to contending for a Super Bowl title. Their latest addition to their roster is all-pro cornerback Jalen Ramsey. ESPN's NFL Insider Adam Schefter broke the news first.
The Jacksonville Jaguars are trading Jalen Ramsey to the Los Angeles Rams for first-round picks in 2020 and 2021, and a fourth-round pick in 2021, a source told ESPN's Adam Schefter.

The move fills major holes in the secondary for a Rams team coming off an NFC title but off to just a 3-3 start to 2019. Los Angeles this week had put starting cornerback Aqib Talib on injured reserve with a rib injury. It also agreed to trade Pro Bowl corner Marcus Peters to the Baltimore Ravens for linebacker Kenny Young and an undisclosed 2020 draft pick.

Read full article at ESPN.Com.
No doubt, the addition of Jalen Ramsey is a significant upgrade to the Rams defense. However, there still will be substantial flaws that still exist on this football team. The Rams offensive line has not had the same product type that made them one of the best league units in 2018.
Due to their performance, quarterback Jared Goff has made some terrible decisions regarding the passing game. In the matchup against the 49ers, Goff had one of the worst games of his career. He threw for only 78 yards in the 20-7 loss against their division rival.
Can he recover from having those types of games? Most likely, but the offensive line needs to win the battle in the trenches in the future. It is also debatable to say that the Rams gave up too much for adding Ramsey to the roster. One of those two 1st round picks could have gone towards selecting a young tackle that could provide a significant boast along their offensive line.
It has not been reported if Ramsey will suit up and play in the Rams matchup against the Atlanta Falcons this Sunday. They should decisively win this game against the "Dirty Birds." But if a depleted Falcons team have their way against the Rams, then everything written in this article will have come to fruition.
Cornerback Jalen Ramsey is an upgrade for the Rams defense, but they're still challenges along the way. The 49ers are on top in the NFC West right now, that doesn't mean it will remain this way two months from now. There's lots of time left for the Rams to the right the ship.
Photo courtesy of Tampa Bay Times.