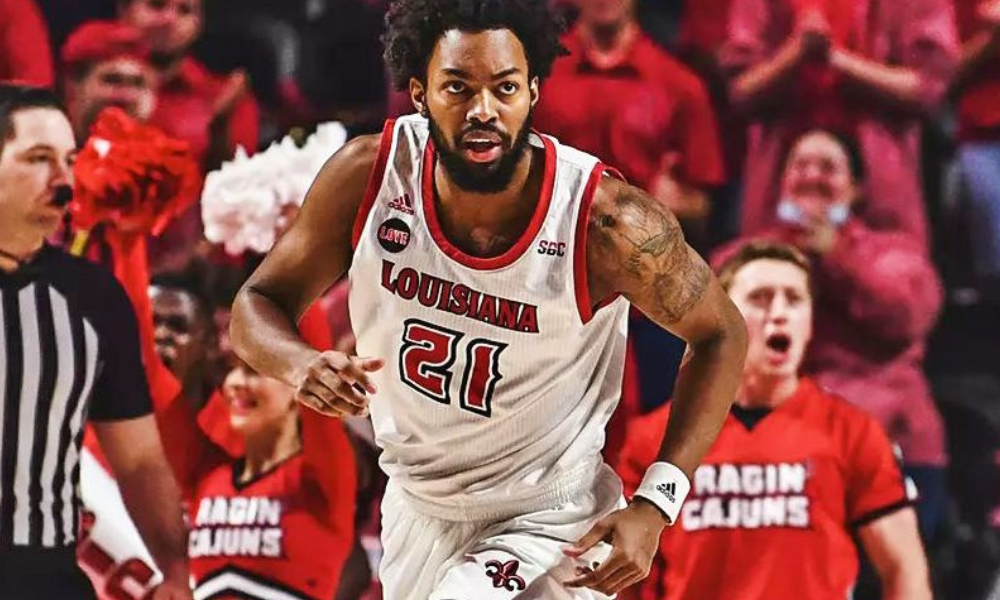 In a recent video, Strike 7 Sports explore the possibility of the Memphis Tigers being interested in pursuing power forward Jordan Brown. Last Friday, it was reported that Brown entered the transfer portal. He recently played for the Louisiana Ragin Cajuns and was named college basketball's player of the year for mid-major programs.
Video Transcript
In this article, we will discuss the potential addition of Jordan Brown, a standout basketball player, to the Memphis Tigers Men's Basketball Program. Brown, a 6'11" senior, has attracted attention as a transfer portal prospect, and his skills and experience could make him a valuable asset for the Tigers. While this analysis is purely speculative, it explores the possibilities and potential impact of Brown's addition to the team.
Background on Jordan Brown: Jordan Brown, a 6'11" senior, has had an impressive career so far, displaying his talent at multiple universities. He began at the University of Nevada before transferring to Arizona. Currently, he is a graduate transfer, which means he would not require a waiver to play if he were to join the Memphis Tigers. Brown has excelled in the Sun Belt Conference, earning the title of Mid-Major Player of the Year.
Analyzing Brown's Potential Impact: While no official announcement has been made about Brown's potential transfer to Memphis, there have been murmurs among fans and observers about the Tigers reaching out to him. Brown could be a significant addition to the team, particularly if they are still dealing with uncertainties regarding DeAndre Williams. While there is a chance Williams may return, his situation is still being resolved with the NCAA. Brown could serve as a valuable backup plan if Williams does not return, bringing his skills as a 6'11" senior to the court.
Brown's Skill Set and Fit with the Team: Brown possesses an array of skills that could benefit the Tigers. With his height, he can play either as a power forward or a center, providing defensive prowess and scoring ability. Averaging 19.3 points per game, 8.6 rebounds per game, 1.8 assists per game, and 1.2 blocks per game, Brown has proven himself as a versatile and productive player. His experience in the NCAA tournament and as a former five-star prospect adds valuable depth and veteran presence to the team.
Considering the Surrounding Factors: While the situation with Brown is still unfolding, it is important to note that other factors may influence his decision. Eric Musselman, the head coach at the University of Arkansas, may also be interested in recruiting Brown, given their previous association at Nevada. Additionally, the name, image, and likeness (NIL) policies can sway a player's decision. However, Memphis has a track record of successfully recruiting talented players, such as Penny Hardaway's acquisition of top prospect Jalen Duren.
Conclusion: While it remains to be seen whether Jordan Brown will join the Memphis Tigers, his potential addition to the team could significantly enhance their roster. Brown's versatility, experience, and scoring ability make him an attractive prospect. Whether or not DeAndre Williams returns, Brown would bring depth and talent to the Tigers' frontcourt. Fans eagerly await news on Brown's decision, which could have a significant impact on the team's prospects for the upcoming season.
Subscribe on YouTube
Don't miss out on the latest and greatest content surrounding the Memphis Tigers and the Grizzlies! Stay connected and up to date by liking, commenting, and subscribing to our YouTube channel, Strike 7 Sports: 901. By doing so, you'll ensure that you never miss a beat when it comes to news, highlights, analysis, and interviews related to your favorite teams. Whether you're a die-hard fan or simply love following the action, our channel is your go-to destination for all things Memphis Tigers and Grizzlies. So, hit that like button, leave a comment to join the conversation, and subscribe to Strike 7 Sports: 901 to ensure you're always in the loop!