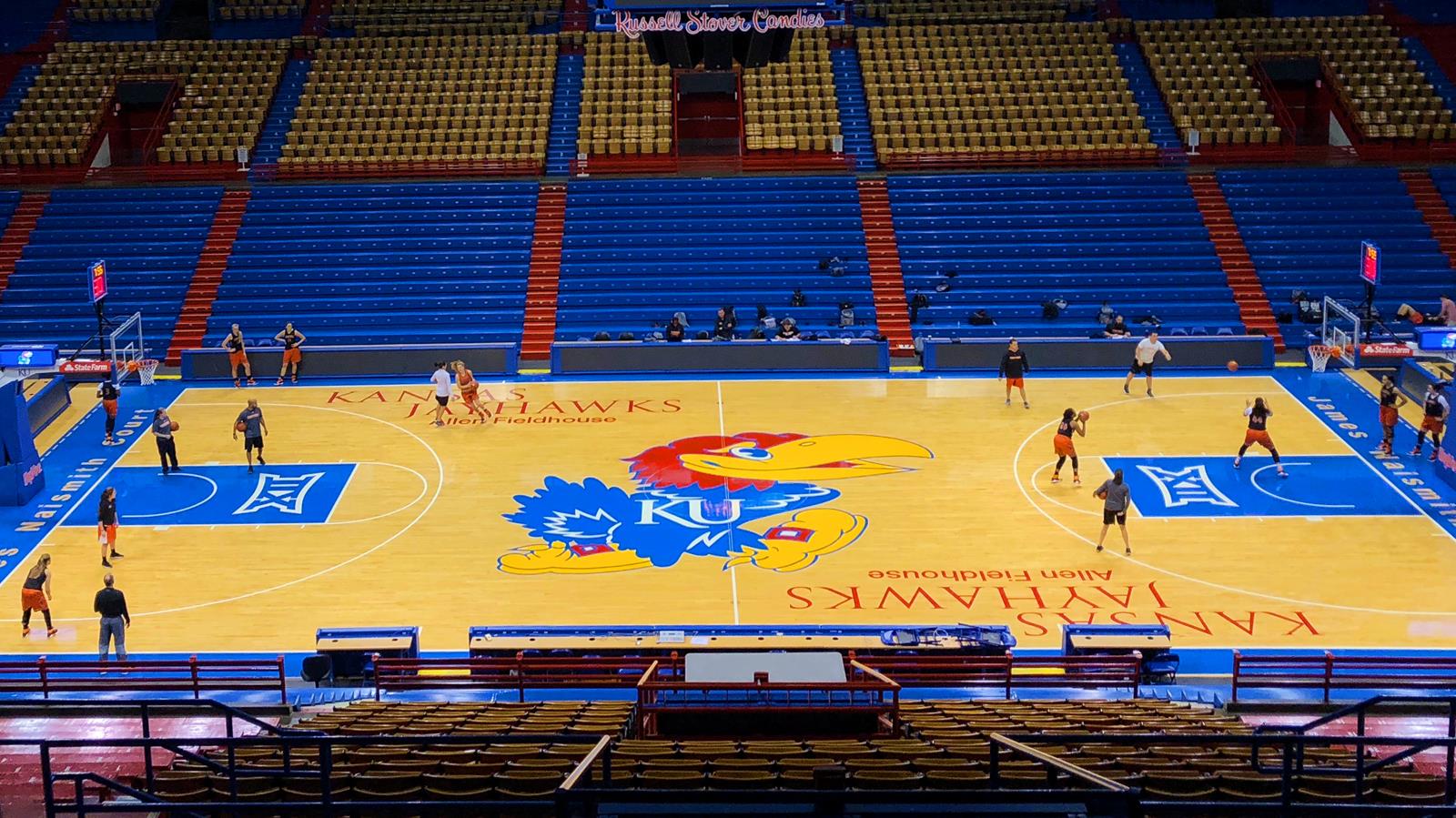 The Kansas Jayhawks Men's basketball program is the latest team to join Duke, Virginia, and North Carolina A&T that will no longer compete in their conference tournament. The Jayhawks are withdrawing from the Big 12 tournament after a test within their program came back positive for COVID-19.
The Jayhawks were expected to face the Texas Longhorns in the semifinal round of the tournament on Friday. Texas will now advance to the championship round final and will await the winner of the Baylor versus Oklahoma State contest.
"Obviously we are disappointed and our players are disappointed that they can't continue to compete for the Big 12 championship," Self said. "While we have been fortunate to avoid this throughout the season, there are daily risks with this virus that everybody participating is trying to avoid. We have followed the daily testing and additional protocols that have been setup for us, unfortunately we caught a bad break at the wrong time. I look forward to preparing my team in probably a unique way for next week's NCAA Tournament."
Despite the positive coronavirus test, the Jayhawks will participate in the upcoming NCAA tournament which is schedule to happen on Thursday, March 5. Kansas won an intense contest against the Oklahoma Sooners 69-62 in Thursday's matchup in the Big 12 tournament.
Photo courtesy of The University of Nevada Athletics.