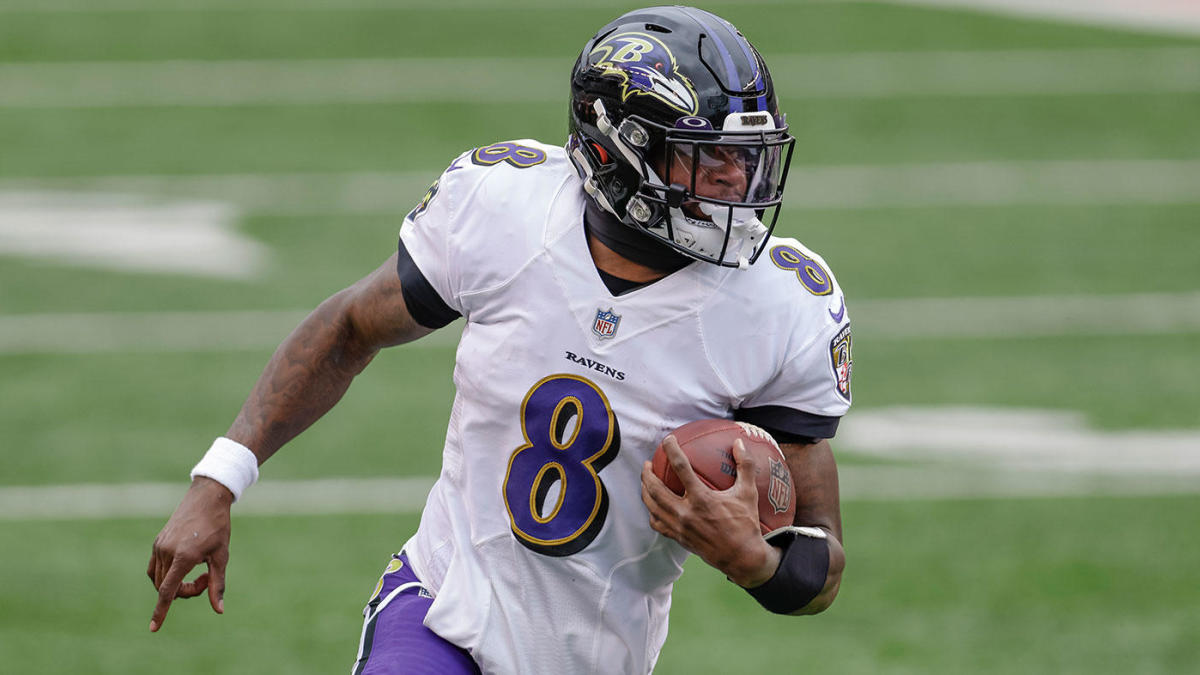 In a recent article by Bleacher Report's David Kenyon, he discussed the possible landing spots for impending free-agent quarterback Lamar Jackson. One potential destination Kenyon proposed is a deal where the Baltimore Ravens send Jackson to the New York Jets in exchange for quarterback Zach Wilson, the No. 13 and No. 43 selections in this year's draft, 2024 first and third-rounders, plus a 2025 second-rounder.
According to Kenyon, this move would be beneficial for both teams. The Ravens would be able to acquire a young, talented quarterback in Wilson and additional draft picks to help build their roster. Meanwhile, the Jets would receive a proven quarterback in Jackson, who could immediately elevate their team to Super Bowl contender status.
"Should extension discussions reach an impasse, Baltimore may instead pivot to eyeing a (Deshaun) Watson or Russell Wilson-type trade. The short version is multiple first-rounders and at least two more Day 1 or 2 picks.
That enormous price should not scare away the New York Jets, who desperately need a franchise quarterback to bolster their offense and complement a high-quality defense.
Meanwhile, third-year quarterback Zach Wilson could get a fresh start with new Ravens offensive coordinator Todd Monken. With Wilson on a rookie contract for at least two more years, Baltimore would also have the financial flexibility to bolster its skill-position corps in a way that it has failed to do for Jackson."
Adding Jackson to the Jets' roster would be a game-changer for the team. With his dynamic playmaking ability and leadership skills, he would instantly become the face of the franchise and bring a level of excitement that the team has not seen in years.
In addition, Jackson would have a talented supporting cast to work with on offense. The Jets have several weapons at the skill positions, including wide receivers Elijah Moore and Garrett Wilson and running backs Michael Carter and Breece Hall. With Jackson under center, the Jets offense would become one of the most explosive in the league.
Furthermore, Kenyon argues that adding Jackson would put the Jets in the same conversation with the Kansas City Chiefs regarding Super Bowl contenders for the 2023 season. While this may seem like a lofty goal, Jackson has proven that he has what it takes to lead a team to the Super Bowl, as he did with the Ravens in 2019.
Overall, while several options are on the table for Jackson, a trade to the Jets could be a win-win scenario for both teams. If this move were to happen, it would be one of the biggest storylines of the upcoming offseason and could significantly impact the NFL landscape for years.